ZA establishes relief fund to show solidarity with Hong Kong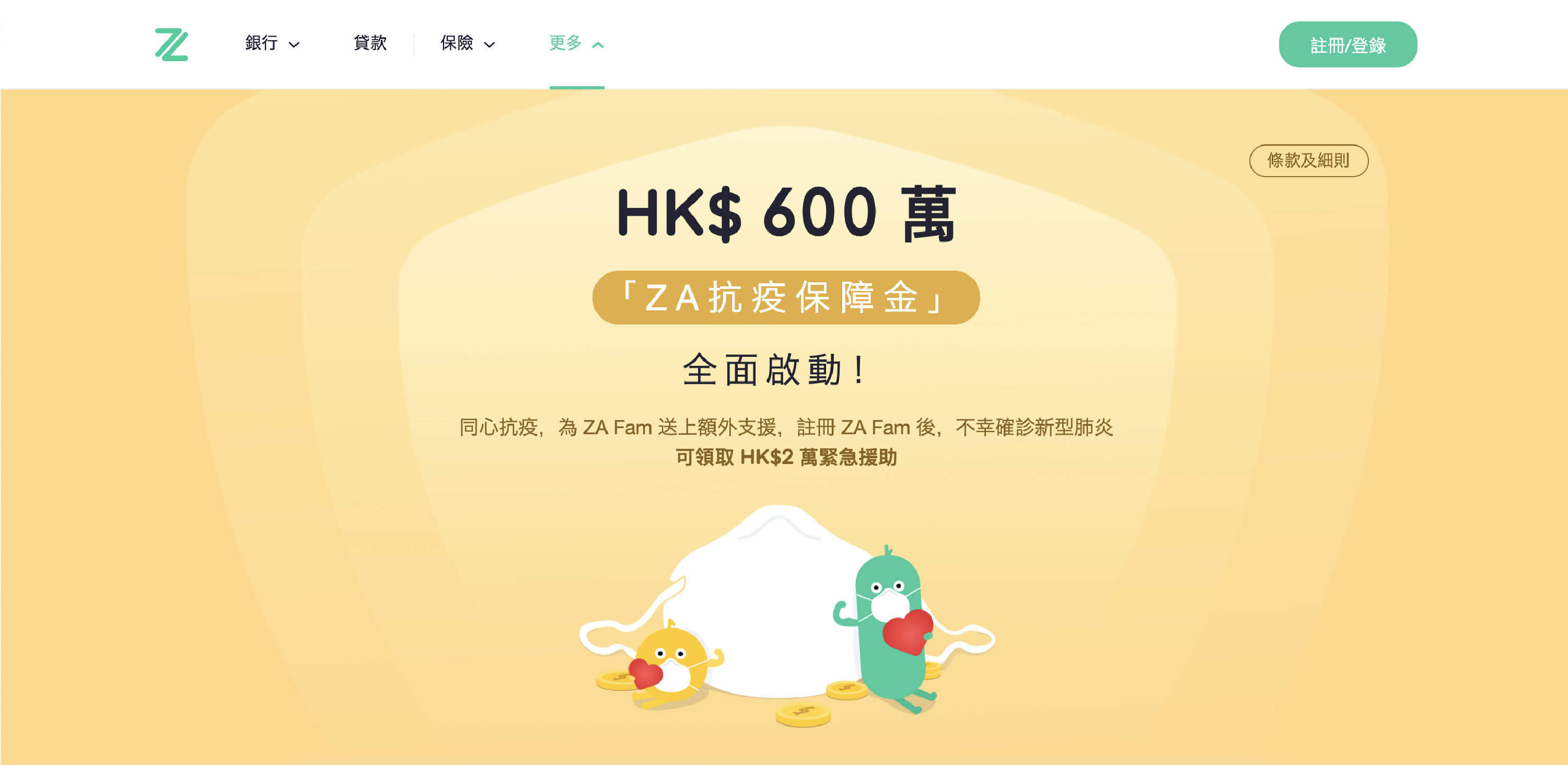 Soon after the first confirmed COVID-19 cases in Hong Kong, ZA International wasted little time in setting up the HK$6 million ZA Relief Fund, offering added protection to its over 15,000 ZA Fam members during the epidemic. Members diagnosed with COVID-19 would be eligible for a HK$20,000 emergency aid, with a quota set at 300.
Meanwhile, the InsurTech company has also worked with marketing and delivery service provider Deliveroo, extending its emergency aid to the platform's 6,500 delivery workers or riders. If any delivery person is unfortunately infected and forced out of work, the ZA Relief Fund would release the HK$20,000 emergency aid to the infected person. This provides invaluable protection to the platform's army of riders, allowing them to carry out their duties with confidence.
What's more, in view of the fact that many local food and beverage SMEs have been profoundly affected by the pandemic, ZA has partnered with Towngas to launch the HK$5 million ZA F&B Relief Fund. In case any of the Towngas Fun network's over 1,000 restaurants were forced to temporary close due to a worker or patron being diagnosed with the disease, the fund would provide HK$50,000 emergency aid to provide timely relief to the affected establishments.
Quick facts
HK$6 million ZA Relief Fund to offer added protection for ZA Fam members and Deliveroo workers
Launched a HK$5 million ZA F&B Relief Fund in partnership with Towngas for F&B SMEs
Company Profile
ZA International was established in Hong Kong in December 2017 by ZhongAn Online, itself the first online-only InsurTech company in China, and a leader in global insurance technology. The company explores international business development, collaboration and investment opportunities in the areas of fintech and InsurTech in overseas markets.