Online legal platform aids companies in contract preparation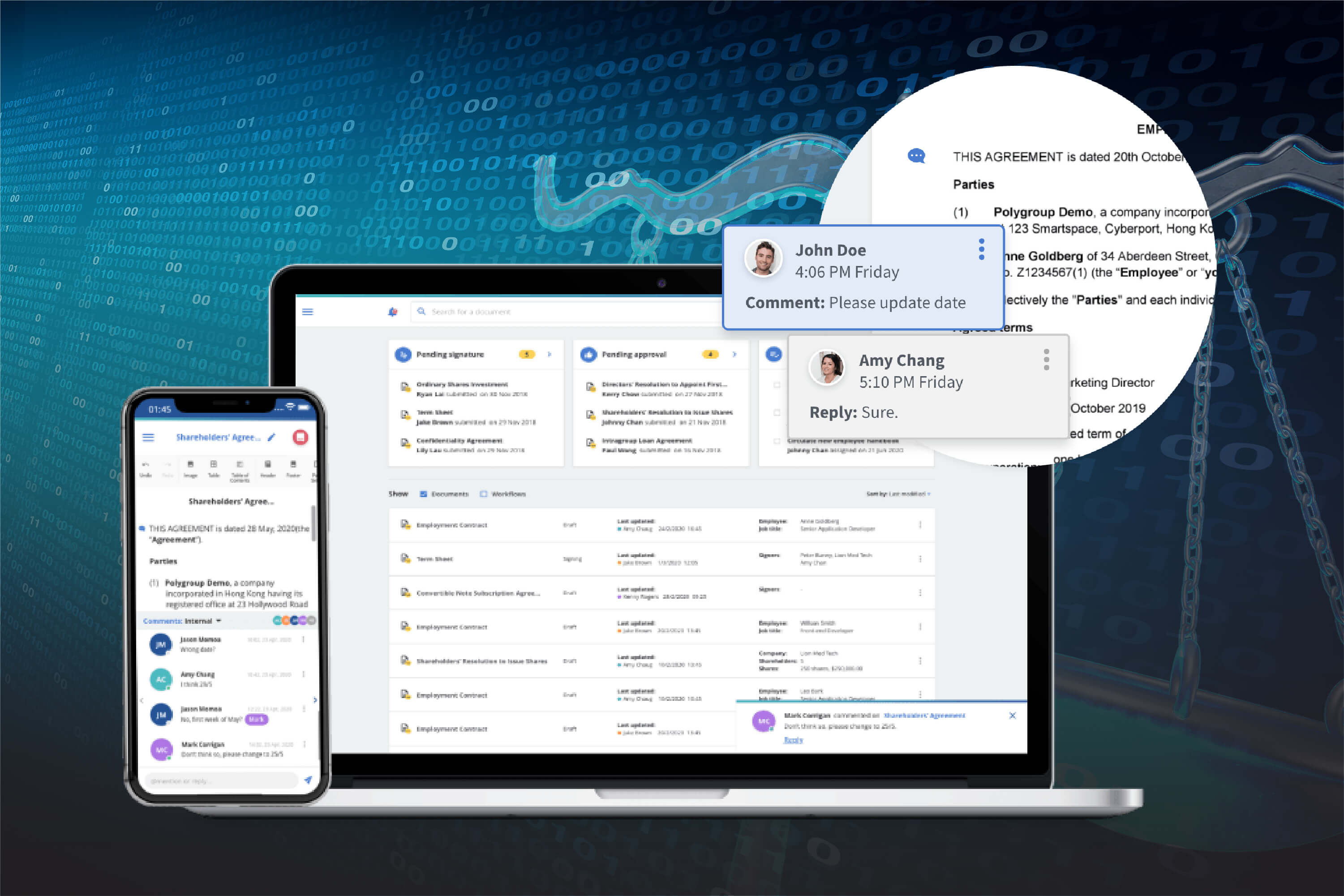 The COVID-19 pandemic has completely changed the way we all work. To reduce social contact and so reduce the chances of being infected at work, enterprises around the world have adjusted to the new normal of working from home.
However, not every job can be done from home. When a legal contract needs to be signed with another company, or an employee, that meeting cannot be arranged from home. This is where Zegal, a comprehensive online legal platform, can help both businesses and lawyers during this time of pandemic.
With the support of Zegal's comprehensive online legal platform, enterprises can easily draft a basic legal document, such as employment contracts, simply by answering a few questions. A wide range of samples are also available from the platform for clients' reference. On the other hand, Zegal provides a secured cloud legal software solution for businesses and law firms. Through Zegal's platform, users can access and easily manage all kinds of legal documents right from home or anywhere else.
To facilitate enterprises signing a contract, Zegal offers the function of eSignature. During the pandemic when our social contacts need to be limited, users can simply sign with a computer or a smart phone. They can even sign documents with overseas companies, without leaving Hong Kong. Zegal not only save enterprises highs costs and heavy demand on your time required for overseas trips, this platform can also even help firms to expand their business around the world.
For law firms in particular, Zegal is a perfect solution to facilitate business development. Through the comprehensive online legal platform, law firms can efficiently reach clients from different industries, draft and revise legal documents together with clients, as well as provide professional legal advice during these demanding times.
Quick facts
A comprehensive online legal platform for storing and managing legal documents
eSignature facilitates signing documents with a computer or a smart phone
Company Profile
Established in 2013, Zegal is a comprehensive online legal platform created to draft, sign, manage and store commercial legal documents. Originally named Dragon Law, the company was renamed Zegal in 2017 by combining the two words "Zero" and "Legal", meaning to help companies draft their own legal documents from scratch.