Hong Kong's first bento vending machine offers tasty & hygienic lunch box in 17 seconds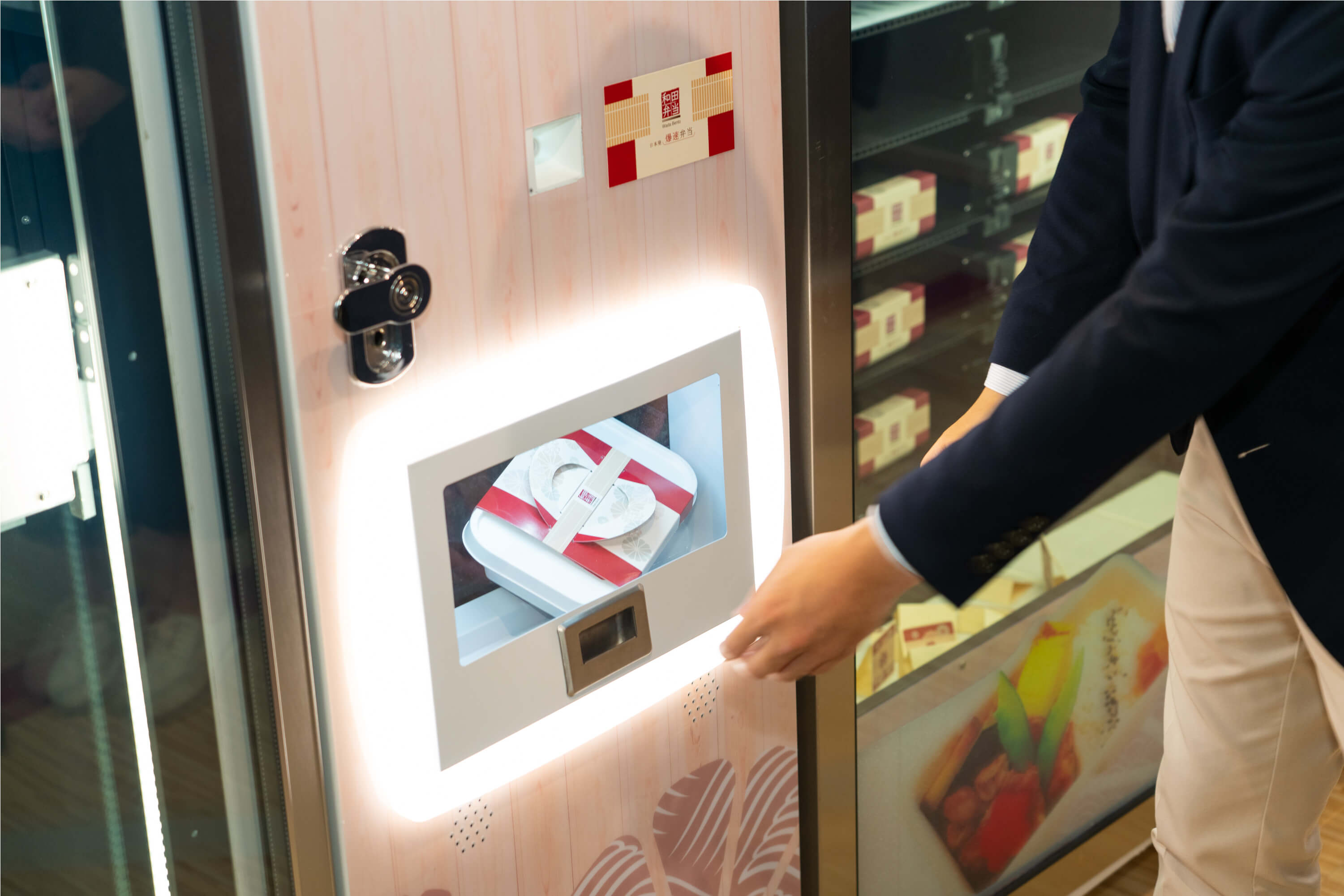 Restaurants today are considered one of the high-risk places for the spread of COVID-19. To reduce their risk of contracting the virus, it's only natural that many office workers prefer take-away lunch boxes. But those long queues outside restaurants and the resulting lukewarm lunch box food have been a weak point for the traditional food take-away services. And it surely is not a good example of social distancing.
However, the Wada Bento vending machine — the first ever in town, is solving this dilemma by delivering hot and delicious lunch box meals in as short as 17 seconds.
The Wada Bento vending machine is developed by Kamakura Foods Limited, using hot-chained technology, and the company has already obtained three patents. Customers simply order their choice of bento lunch boxes online, and then choose their personal pickup time in advance. Later, when they're ready for their lunch, they can collect their bento by scanning a QR code at the vending machine. So, no need to wait in any queue, risking Covid infection from other people in a packed line.
In just 17 seconds, the door on the vending machine will open automatically, and your tasty piping hot (65°C+) bento box lunch is ready to take away.
The Wada Bento catering team has carefully selected those ingredients and cuisines best suitable for the hot-chained technology. The company even insists on Japanese rice to prepare authentic Japanese bento. A wide range of choices are offered every day and the menu itself changes weekly. Currently, there are nine vending machines installed at various locations around Hong Kong, so that Hong Kong's harried and hungry office workers can enjoy food that's both high-quality and tasty, without a fuss during the pandemic.
Quick facts
Supported by hot-chained technology, hot lunch box can be delivered in 17 seconds
Convenient, contactless bento collection by scanning a QR code at the vending machine
Company Profile
Jason Chen, founder of Wada Bento (Kamakura Foods Limited) has lived in Japan for years, and so decided to bring the authentic, the fun and tasty Japanese Bento experience to Hong Kong. He has developed the Wada Bento vending machine by using the hot-chained technology to provide delicious and hygienic food for local office workers. The company is the first to be granted a hot bento vending machine license by the Hong Kong Government. At present, Wada Bento is available at nine locations covering various commercial districts, including Cyberport, Science Park, InnoCentre, and PCCW Engineering Centre.