Integrated vision technology: The whole is greater than the sum of its parts
Specialising in 5G smart construction site solutions, Christopher's tech firm implemented security controls for various major construction sites such as monitoring whether workers were wearing helmets in accordance with the safety guidelines.

COVID-19, however, has made face masks compulsory in public places. And that in turn proved to be an obstacle for the facial recognition algorithms that Christopher had developed earlier, making it difficult to fulfill its role as the last line of defence properly.

But then Christopher remembered he had met Lila from VisionMatrix at a hackathon a couple years ago. VisionMatrix had developed a facial recognition algorithm which could accurately target mask wearers, using video facial analytical software. The duo was able to merge the two algorithms, solving Christopher's 21st century problem.
While the coronavirus crisis has brought forth unprecedented problems, it has also created tremendous opportunities. The epidemic has threatened many industries with a looming economic downturn, and generated new demands, such as solutions catered to social distancing, cloud services, face masks, and related products and technology. Thanks to modern technology, we have helped our partners in various industries to keep their business up and running. With the support of artificial intelligence and cloud solutions, retail industry merchants, who have suffered badly over the past months, can continue to run their business at lower costs," said Lila Li, Chairman of Cyberport Community Member VisionMatrix.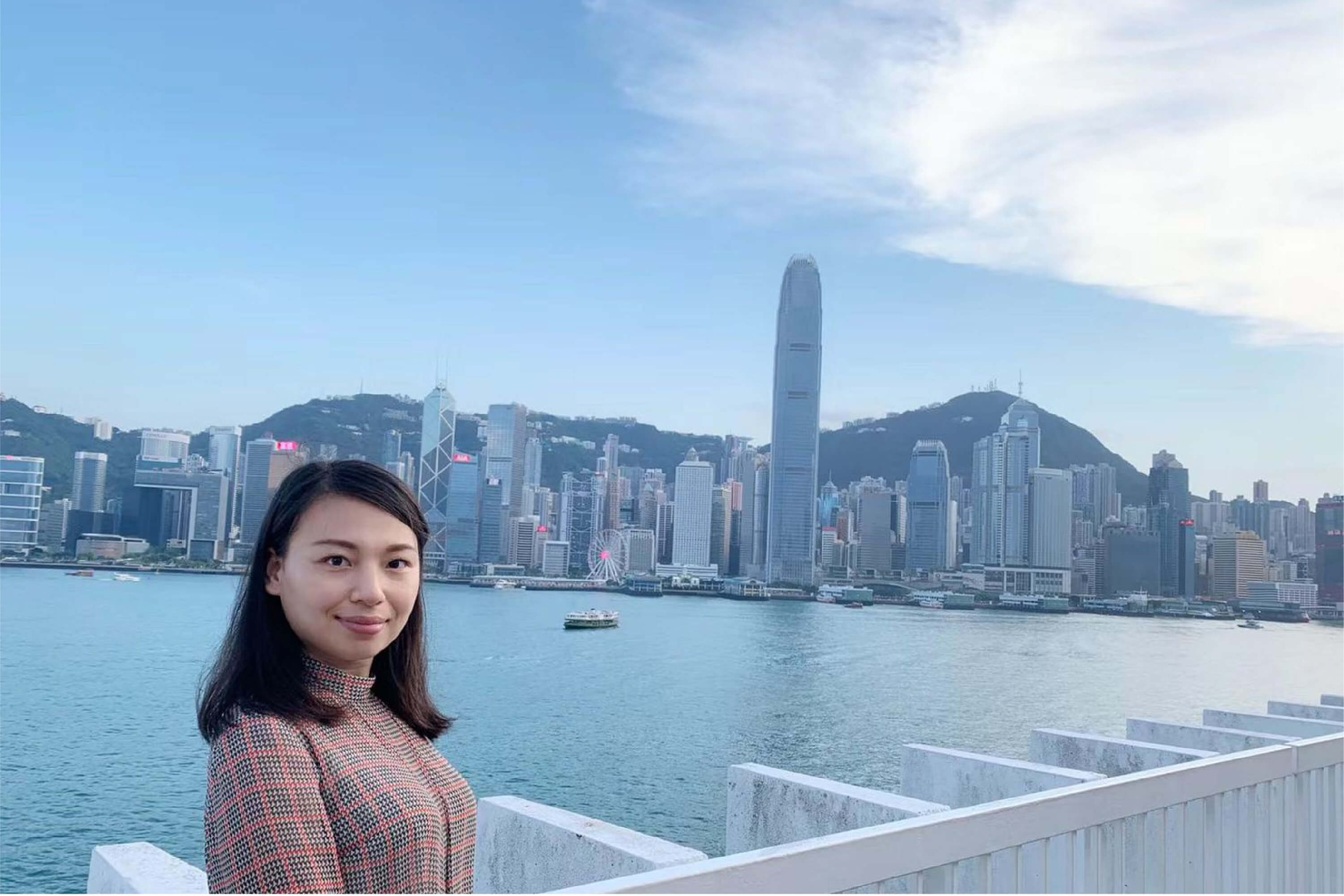 The depth sensor crowd meter module developed by VisionMatrix combines a depth camera with a 3D AI engine. This AI-driven depth sensor can acquire multi-point distance information and so acquire a precise picture with full 3D depth perception. It enables both crowd calculations and motion tracking, but without actually collecting personal identity or capturing any details and features to preserve data privacy and security.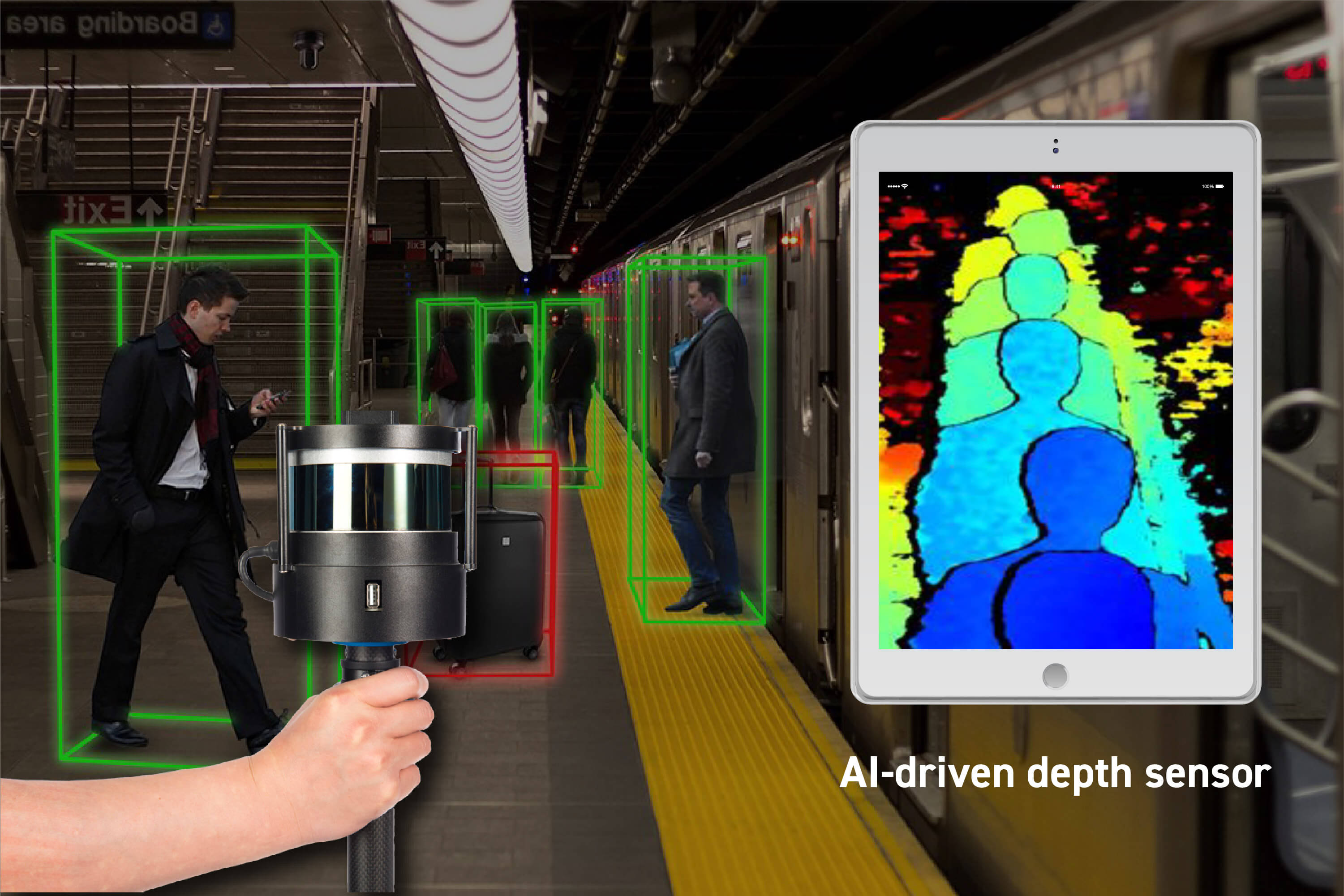 The depth sensor can be installed on a patrol car, or at a specific venue, to monitor the number of people. On the other hand, it can also be integrated into other tech solutions, such as Christopher's, directly on the cloud to solve the pain points caused by the difficult "new normal" in our community.
Lila said that the pandemic had created a huge market for his facial recognition algorithm targeting mask wearers. There has also been an increasing demand especially from clients of medical beauty and public security, bringing a significant sales growth of 200 percent.
Quick facts
The sales of VisionMatrix's mask wearer facial recognition algorithm has doubled.
A similar depth sensing module produced by other countries costs around US$3,000 but VisionMatrix is planning to apply their depth sensing optimisation IP to a locally made product, for US$500 apiece.
Company Profile
Cyberport startup VisionMatrix was established in 2018 with a focus on developing computer vision big data, and artificial intelligence technology for retail, school campuses, and daily life scenarios. The tech firm offers lightweight intelligence analysis equipment and technology solutions for shopping malls, schools and private homes. VisionMatrix is currently in the stage of Pre-A round of funding. Their clients include Internet companies listed on the Nasdaq, Greater China government departments, and listed retail companies.