Keeping calm and allowing retail businesses to carry on through the pandemic
Natalie, a district manager of a luxury jewellery brand, let out a sigh of relief when she saw the monthly revenue report, "Can't believe we caught up…" Sales had been catastrophic since the coronavirus outbreak. The jewellery brand had even shortened store hours to reduce operation costs.

With a dozen branches under Natalie's wing that were all heavily hit by the pandemic, she was expecting to receive lay off letter, rather than a brilliant revenue report.

This was thanks to the management and sales software platform SleekFlow adopted by the company. Natalie's golden Rule of Success had always been sincere smiles and helpful service yet seeing her teammates complete transactions after transactions using SleekFlow, she realised it was perhaps time to embrace a new era.
Natalie has been able to use SleekFlow to segment customers according to their ages, gender, preferences in jewellery, and even their purchasing history. She sends targeted promotional message to various groups and is able to delegate these tasks to designated managers.
Of all the messages sent, the birthday promos and the "matching jewellery with your loved one" during Valentine's Day had been two winners. These timely communications have led to a good number of online transactions for the brand.
SleekFlow is a centralised platform for sales and customer management. It allows team members to access all messaging channels, including WhatsApp, WeChat and Facebook, in a single interface to synchronise all activities as well as real-time segmentation of customers to allow the team to tailor promotions according to the background of the customer. This improves operational performance greatly by delivering a single digital window for both staff and their supervisors across multiple teams, increasing sales in the process.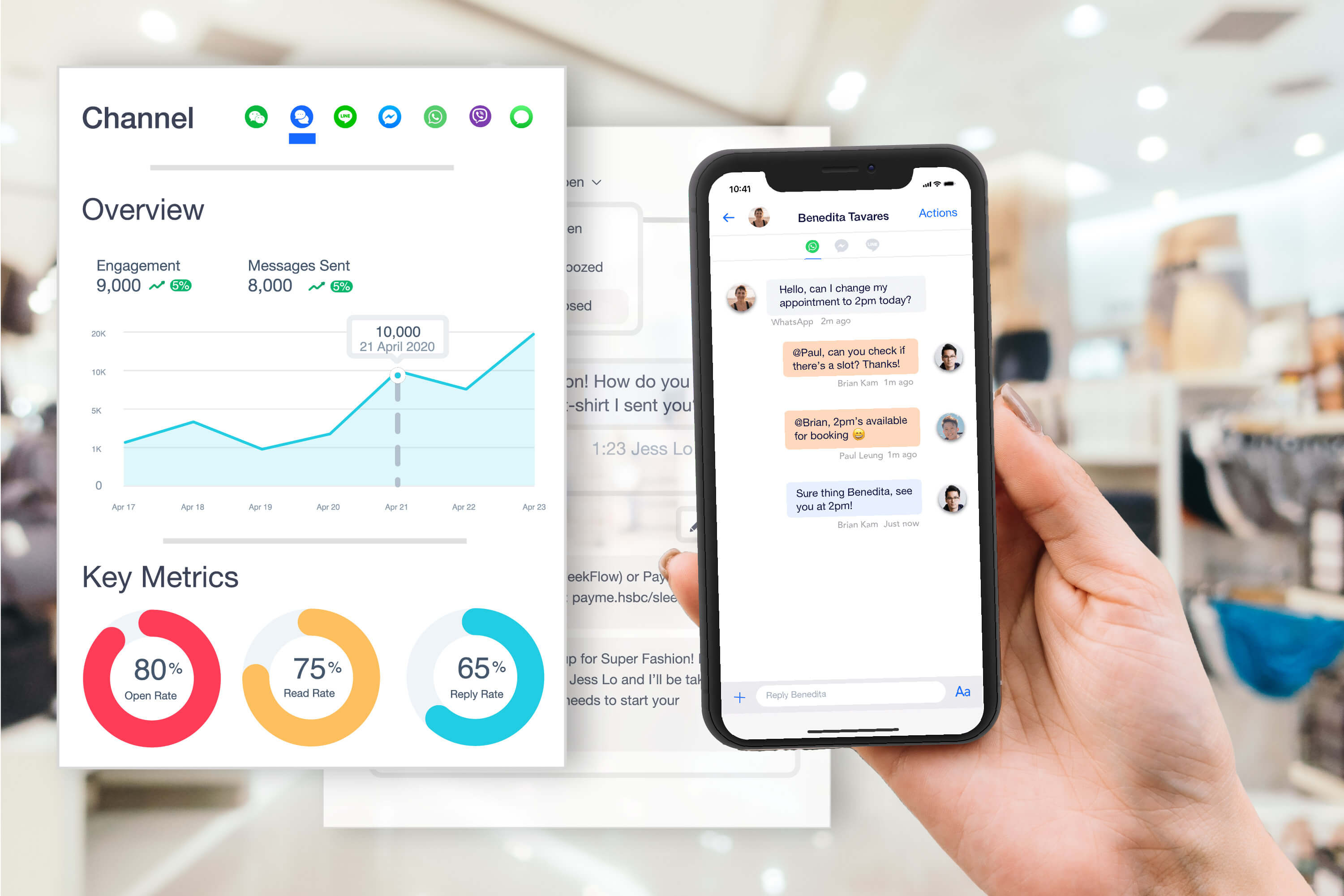 Due to the pandemic, SleekFlow recorded a frightening drop of 60 percent in its business in the first quarter of 2020. But the customer and sales management company swiftly adapted and identified the potential of the new stay-at-home economy and social commerce. The firm upgraded its platform, enhanced the internal communication functions and concentrated on working with luxury brands. By the second quarter, its business bounced back up by up to 400 percent.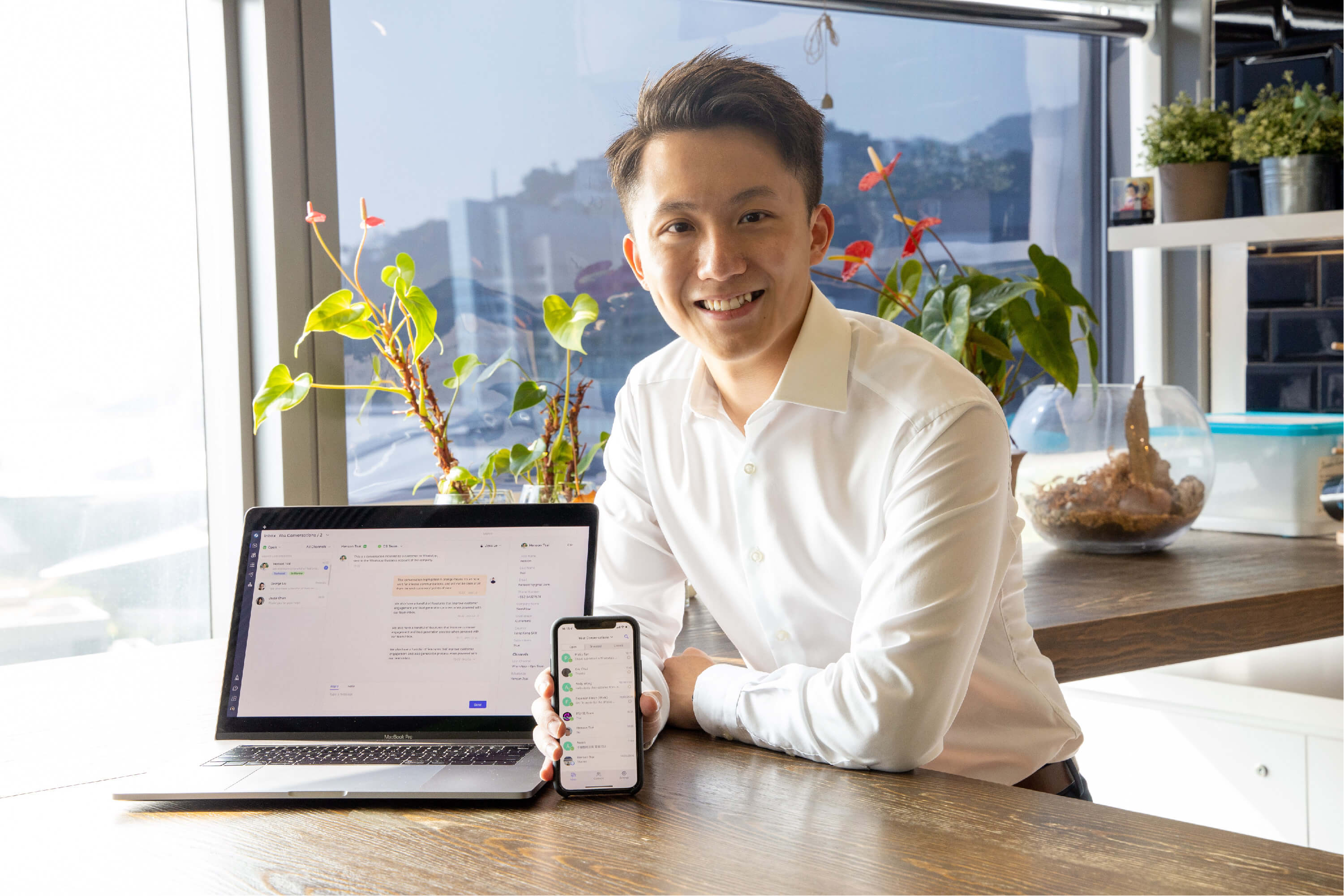 Henson Tsai, the co-founder and Chief Executive Officer of SleekFlow, said, "Customer experience is the new brand. Under the epidemic, customer experience and services are the key to coming out ahead, which is why we are committed to perfecting the online shopping experience and customer support. This helps promote communications within and beyond the corporation, helping it thrive in the digital era."
Quick facts
SleekFlow helps enterprises in their digital transformation journey. Its revenue has increased 400 percent in the second quarter of the year.
SleekFlow has a new hidden message feature, where team members can discuss specific needs of a particular customer, saving the time to forward the matter and discuss it out of the platform.
The platform helps companies to better manage their teams by tracking messages replied to, as well as turn-around times and the sales made by each employee.
Company Profile
Cyberport Community Member SleekFlow is a centralised messaging platform. It enables different teams of the enterprise to engage with the customers simultaneously. The powerful messaging automation helps to convert likely prospects into confirmed customers. And its data analysis offers savvy insights for enterprise to make sales strategies.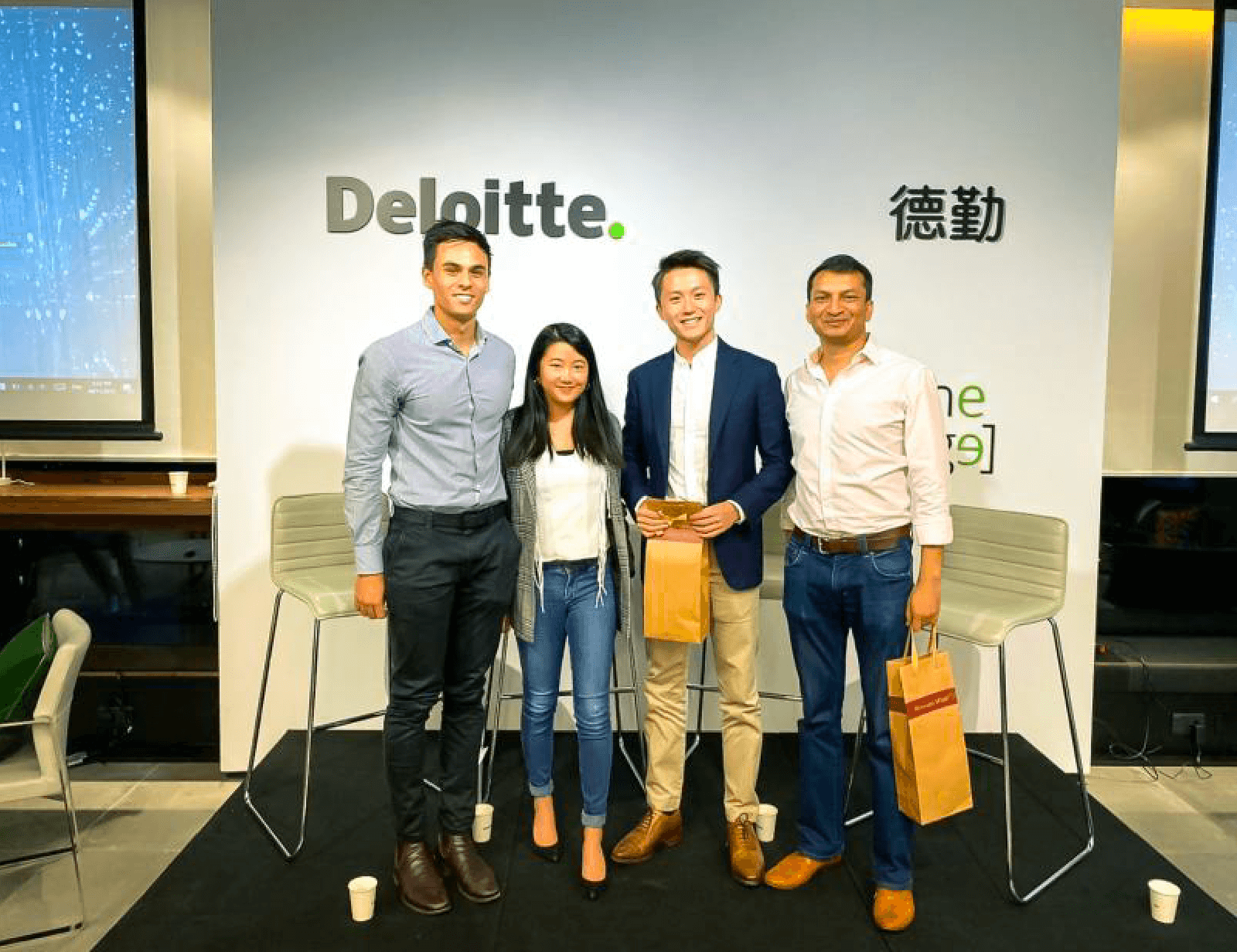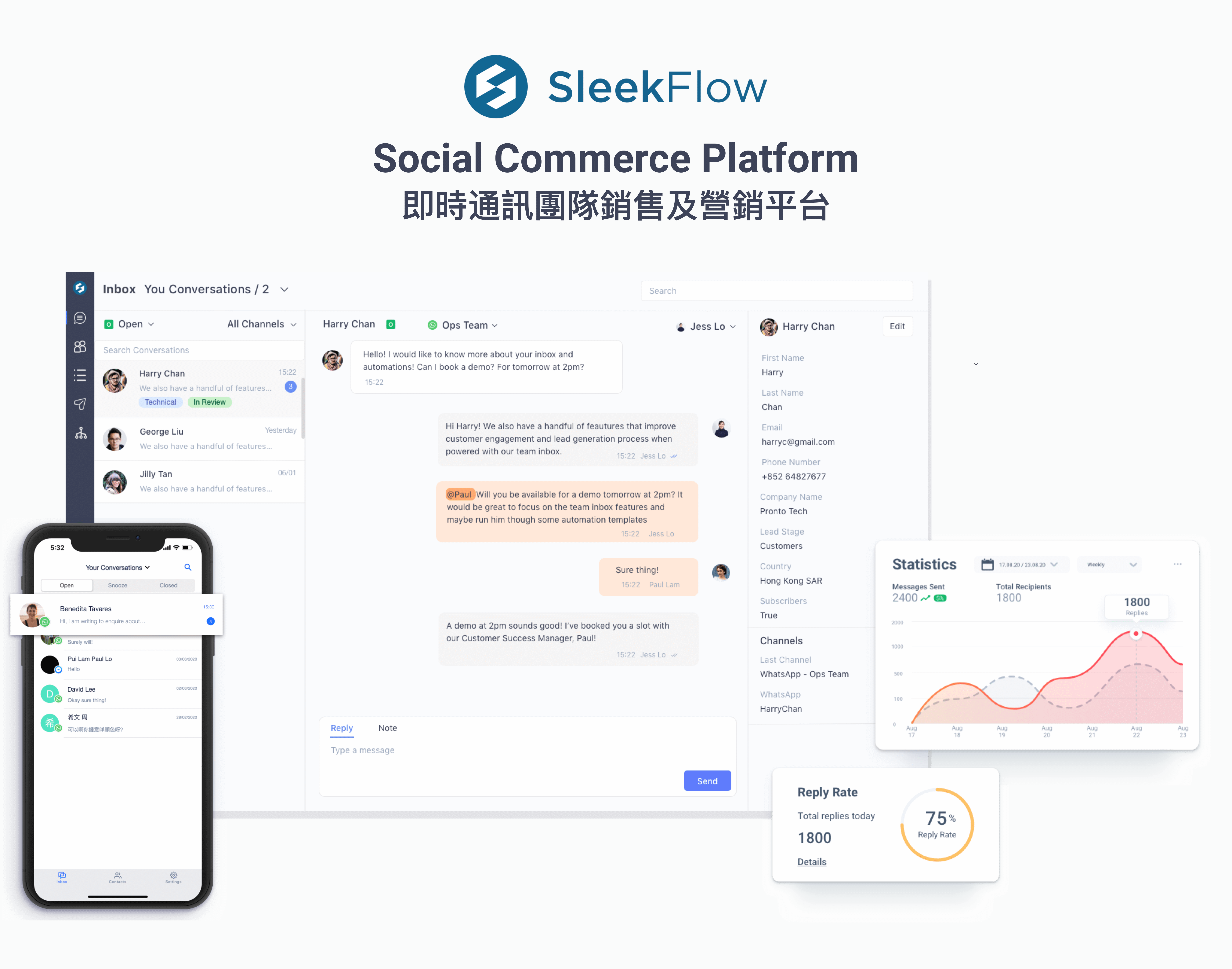 Media