With an automated system, the human eye is the secret in the fight against the pandemic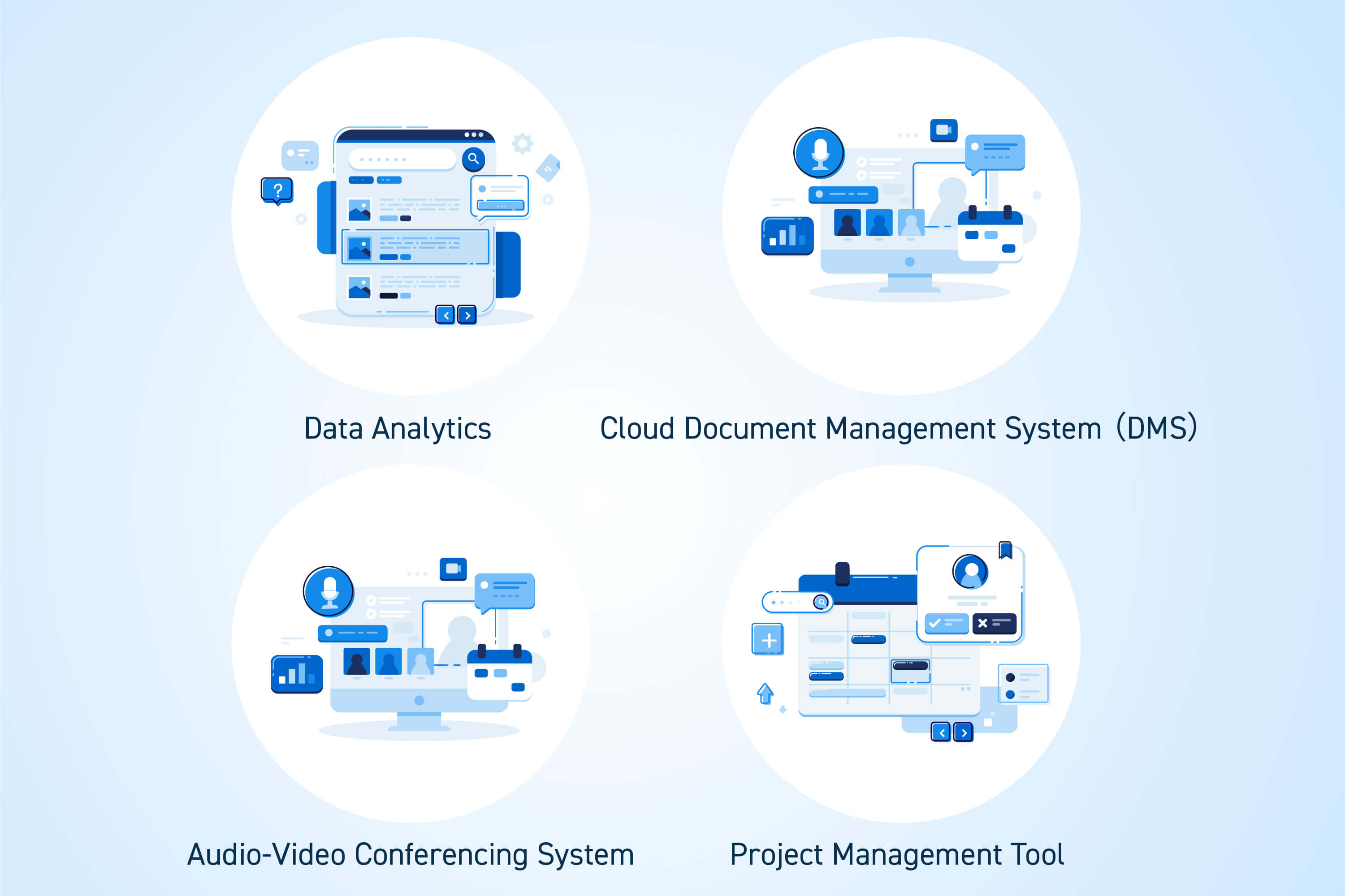 The raging COVID-19 pandemic has brought about major changes to business operation across industries. And one of our most pressing issues is to reduce the risks of having corona virus infected individuals entering a premise. In response to the needs of the community, Cyberport Community Member Sinoini Innovation Hitech Company Limited has released a reliable Anti-Epidemic Management Solution, employing cutting-edge iris and face recognition technology in personal identification. This solution can genuinely help people in the fight against the invisible enemy.
People and organisations directly or indirectly affected by a confirmed COVID-19 case inside a premise are well aware of the havoc this can cause to everyone in the building and even in the surrounding area. By taking accurate body temperatures of those who enter a premise is a practical way to control the risk of coronavirus spreading inside an organisation. This, however, is easier said than done. Imagine the need to take hundreds of readings, ten minutes before and after nine in the morning! Not only is manual body temperature tests, and large-scale record-keeping highly labour intensive, it can also greatly increase the accidental risk of cross infections.
The Sinoini solution features a wall-mounted access control system capable of identification using exceptionally reliable, and contactless, iris recognition technology. By integrating automatic body temperature measuring and attendance managing capabilities, the solution can virtually monitor, check, and record each passing individual's relevant information — in just seconds; while also keeping a detailed record without the need of a single piece of paper.
The digital data stored is also easily and quickly accessed, should there be any need to track down people who may have come into close contact with a confirmed case. Reducing any required source-contact tracing from hours to mere minutes. The solution's core technology is iris recognition, considered one of the most reliable biometric identification techniques in use.
Quick facts
Monitors passing individuals with the iris and face recognition technology
Stored digital data for effectively tracking down people in contact with a confirmed case
Company Profile
Sinoini Innovation Hitech Company Limited focuses on the development and application of technical solutions for commercial users that aim to reach another value-added level in the global supply chain management. In addition to the Anti-Epidemic Management Solution in response to the threat of the pandemic in Hong Kong, the company has developed and deployed applications in the facial and iris recognition technology, IoT, as well as areas in smart environment and smart city development.