Disinfection robots on a different wavelength
Dr Peter Chan wears two hats in his organisation. He is an experienced medical consultant and is in charge of the daily operations of a leading healthcare group in Hong Kong. In July, when the city braced for the third wave of coronavirus infections, Peter was quick to put in place preventive measures across the group's clinics. Among the measures were limitations on the number of visitors in each clinic at any one time, and requirements for full protective gear to be worn by the clinic's personnel.

A virologist colleague of Peter, however, sounded an alarm. The coronavirus is a tricky enemy, Peter was told, and it can stay alive on a range of public surface areas for days. There is always a possibility that the formidable virus can break a clinic's front-line resistance. An offensive strategy could be the best form of defence, recommended Peter's virologist colleague.

Peter then contacted Cyberport Community Member Roborn to deploy its latest robot Unicorn which utilises short-wavelength ultraviolet (ultraviolet C or UV-C) to disinfect surfaces. In a matter of days, Peter's firm got the disinfection robot installed at the frontline in its clinics, raising the facilities' disinfection levels.
Unicorn, a robot equipped with disinfection capabilities, is called into action after a clinic's office hours while it is empty. Within a few minutes, Unicorn will complete its route and disinfect the area, and as it operates outside normal working hours, the process causes no inconvenience whatsoever to the business's daily operations.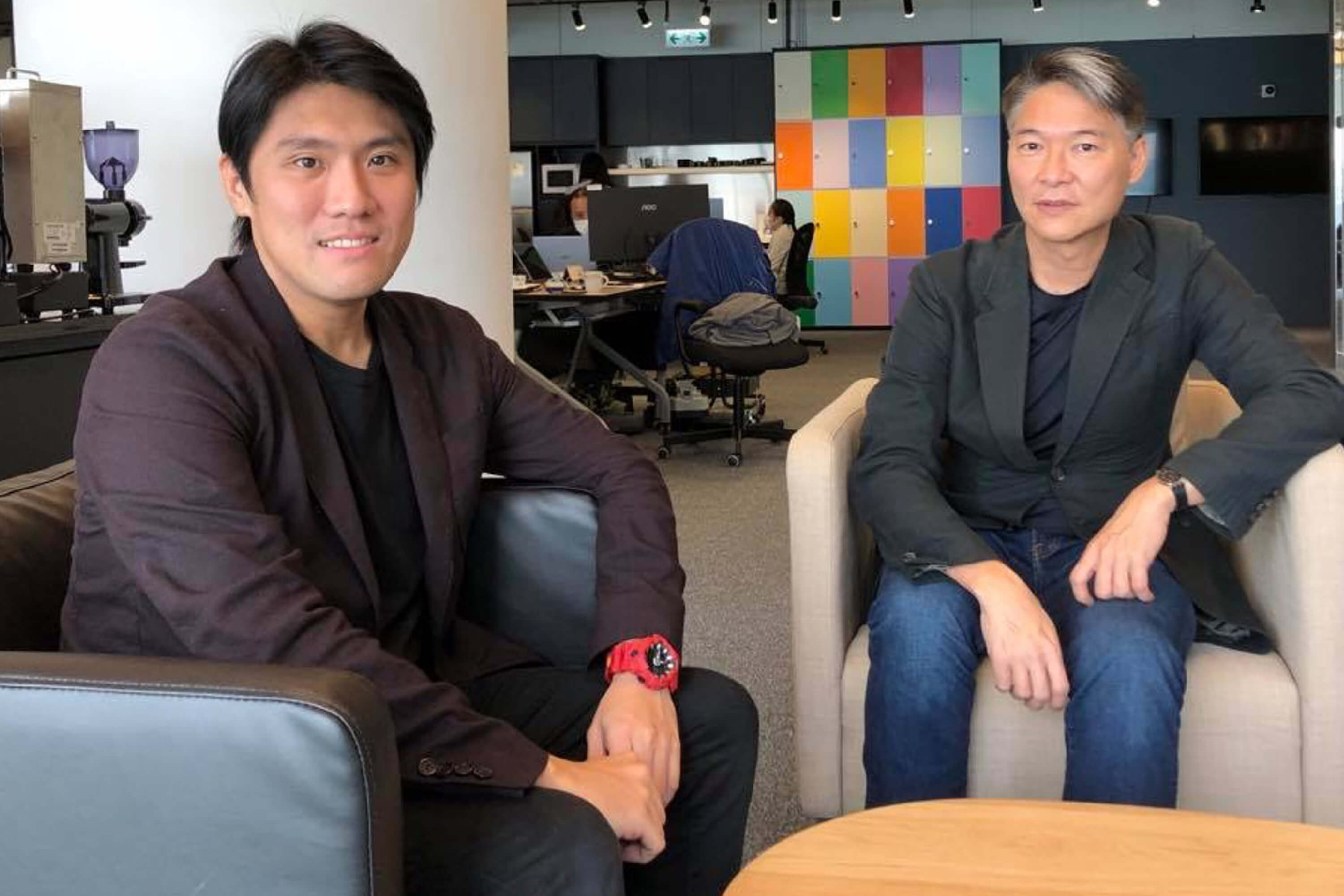 Mark Mak, Co-founder of Roborn explained the significance of the robot, saying: "As a robot, Unicorn can enter a high-risk area for all-weather disinfection work, which means safety assurance for the citizens and front-line cleaning professionals. We take pride in that Unicorn plays a role in the fight against this virus." Mak is responsible for the company's tech and strategy.
Unicorn was developed with some of the most advanced technologies — such as 5G, Artificial Intelligence, machine learning, IoT and cloud computing. For its disinfection capabilities, it comes equipped with ultraviolet-C (UVC)-emitting light, itself a widely used sterilisation technology, commonly found in hospital operating rooms to quickly inactivate a range of pathogens.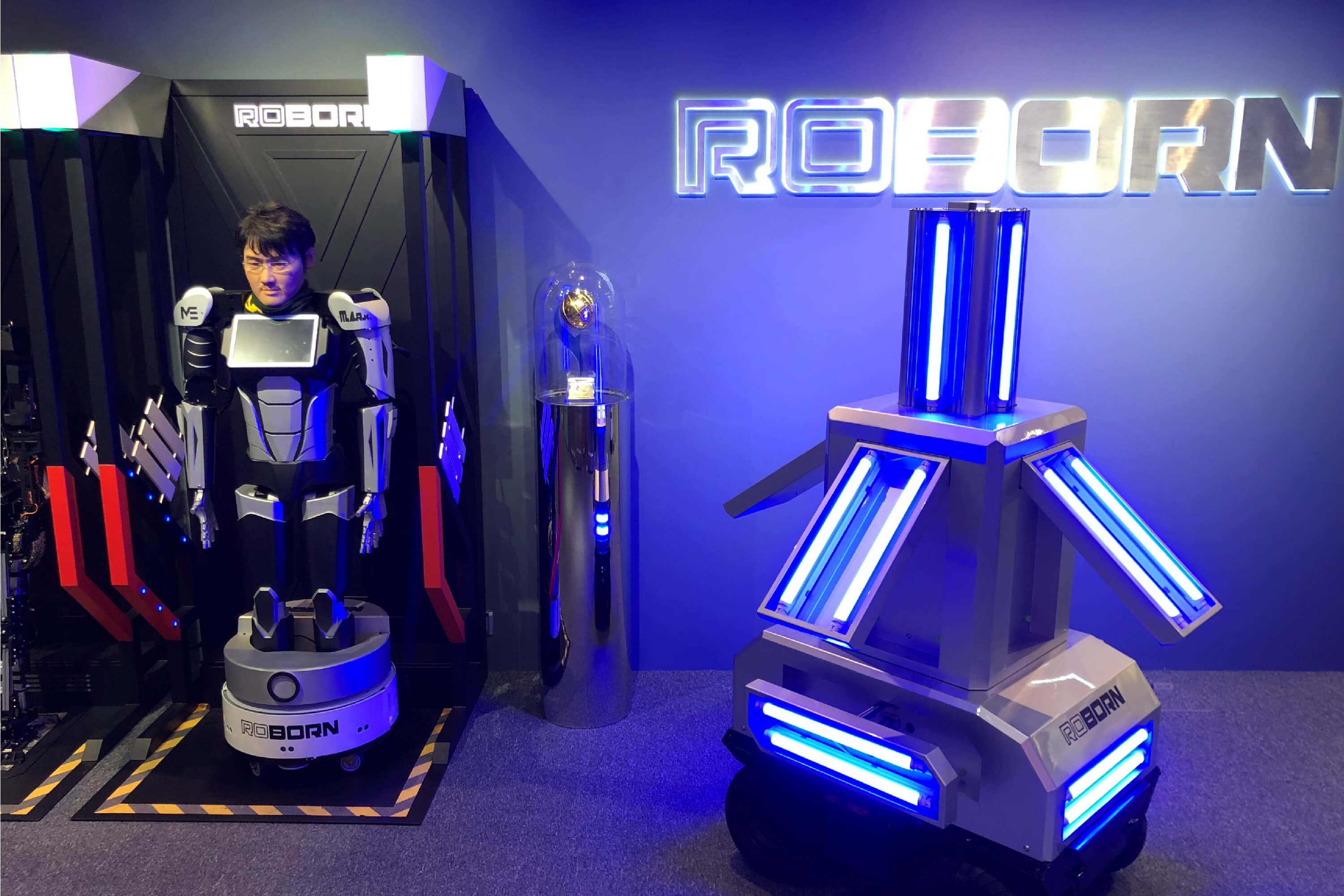 Thanks to its sophisticated drive system, the highly mobile nature of Unicorn allows it to deal with both flat surfaces, and gentle slopes, with ease. The Unicorn can be used in a range of areas including ordinary and observation hospital wards, as well as other high-touch and high-risk space including cargo lifts, lavatories and refuse chambers. When called into action, the robot will move autonomously to a designated area to carry out disinfection with the UVC light system extended to reach a larger space. It is also equipped with a surround-view camera system, which supplies real-time images to the controller, so that he or she can decide for the robot exactly where to go and if any high-touch areas require extra - attention.
Quick facts
Unicorn roams freely on a range of floor surfaces and plays a highly effective role in disinfecting high-risk areas including hospital wards and public quarantine facilities.
On average, Unicorn is able to get a space of 100 square foot disinfected per minute.
Adopted by public listed companies, offices of international brands, schools and the Cyberport.
Company Profile
Roborn uses motion control system as its core technology, together with 5G, Artificial Intelligence, IoT, and cloud computing to drive and develop comprehensive robotic products and solutions. The 5G Motion Control Humanoid Robot project developed by Roborn received the 2018 Hong Kong Awards for Industries (HKAI) in equipment and machinery design; Roborn also won the ICT Startup Award Grand Award, and the ICT Startup (Hardware & Devices) Award Gold Award in 2019.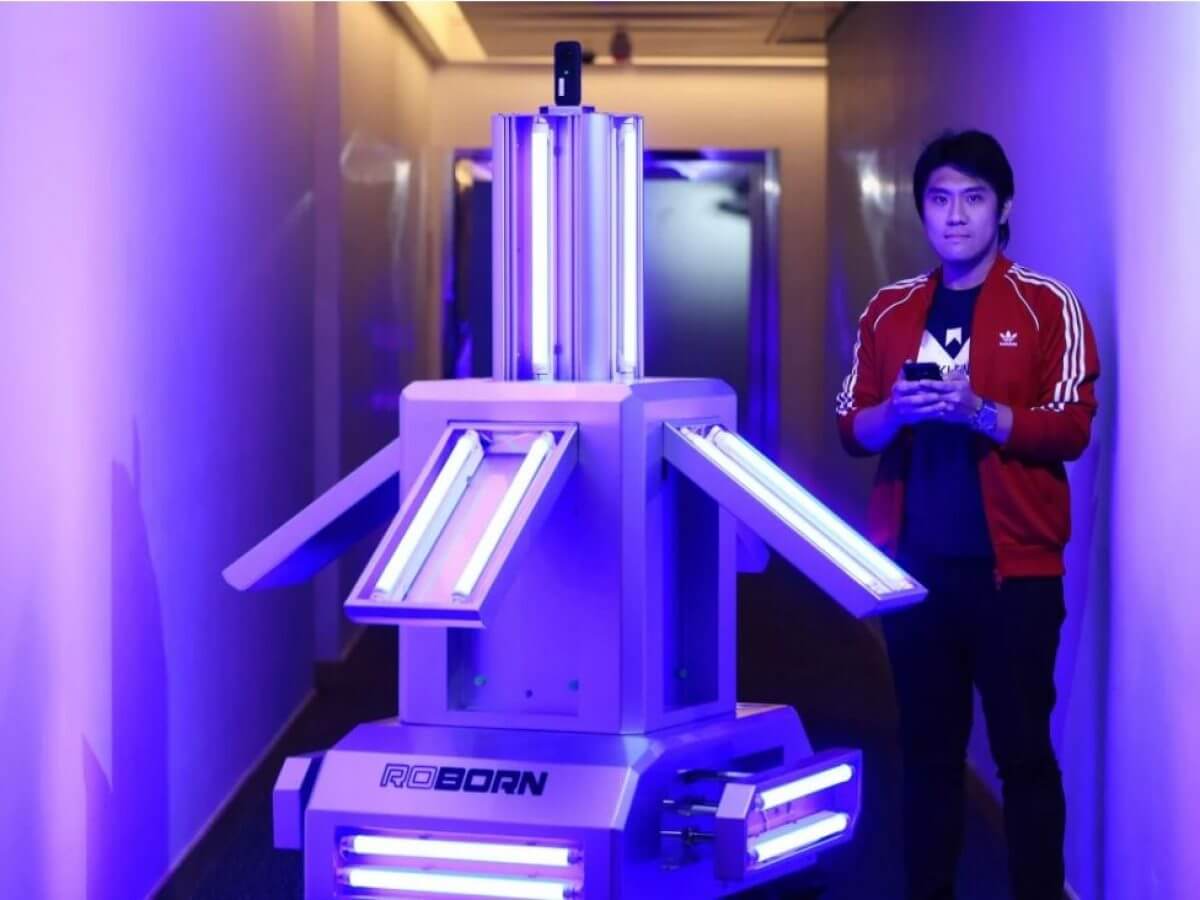 Media