COVID-19 alert system helps public monitor the confirmed cases at ease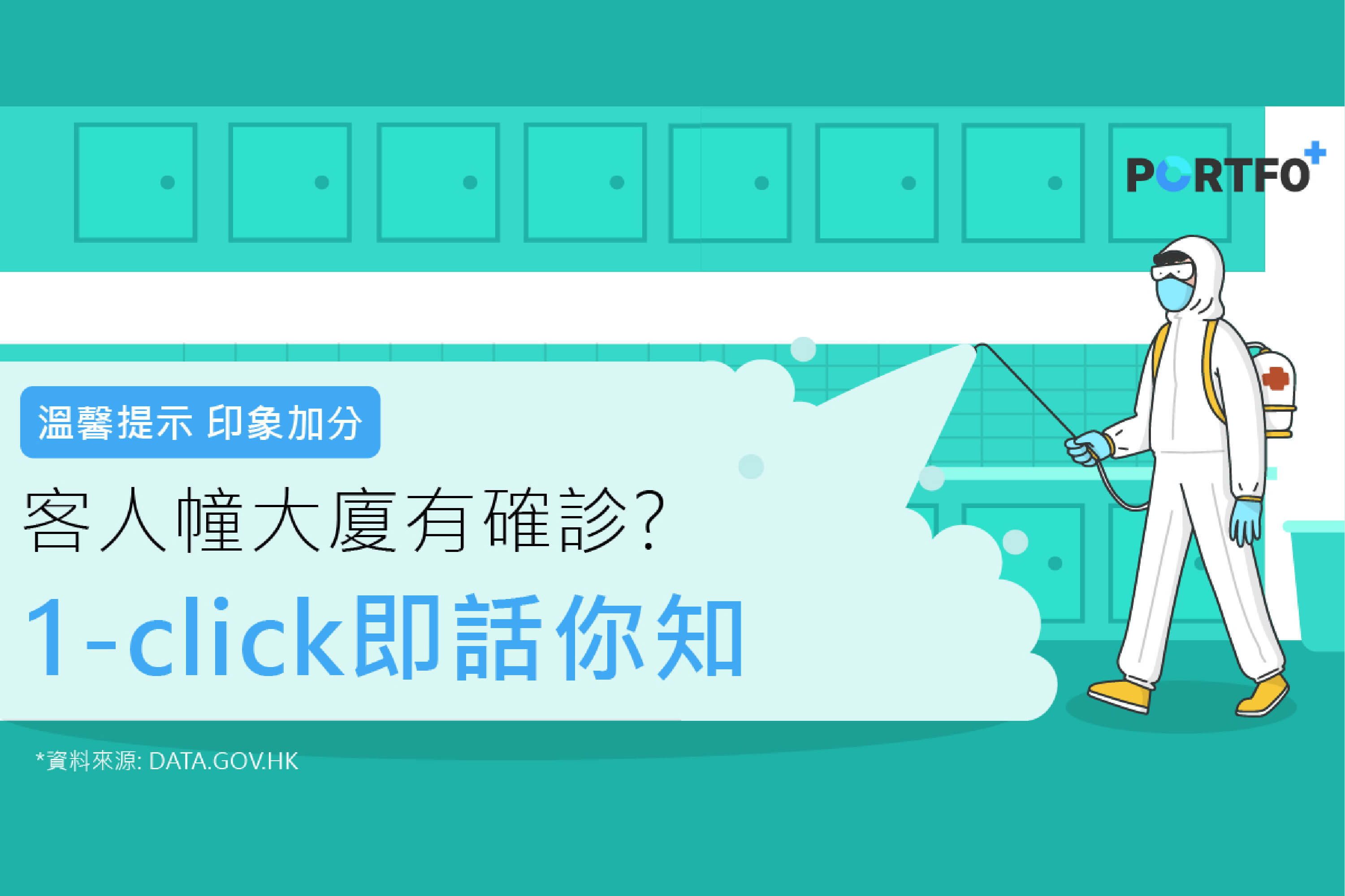 In order to effectively control the spread of COVID-19, the Department of Health releases the number of newly confirmed cases on a daily basis, as well as the buildings where the new patients live and work. Unfortunately, this ever-growing list is very long and the public has to spend a lot of time and effort to keep track on the official update and find out if the building they live is on the list. So, to always keep the public in the loop, PortfoPlus has developed the COVID-19 alert system. This system will immediately notify the registered users whenever there is a confirmed case found near their provided addresses.
The COVID-19 alert system is easy to use. Simply register at the PortfoPlus website or mobile app by providing your name, email address and details of your home or work address. Based on the latest information released by the Department of Health, PortfoPlus will quickly keep the user informed. In situations where the system has found a confirmed case in your building, or one nearby, it will send an email notification at 8:30am to remind the you, the registered user, to take all the necessary precautions to protect your health, and that of your family.
In addition, PortfoPlus also offers same solutions to their corporate clients and insurance advisers. They can register the name of the company and branches in the system, as well as the addresses of their employees and customers. Then, based on the data received, PortfoPlus will search for confirmed cases. If the result is positive, their customers or employees will quickly be notified by a preset message. A swift response to confirmed cases is certainly one of the best ways to reduce the risk of virus spreading.
Quick facts
Notifies users via email when a confirmed case is found near the registered address
Offers timely and appropriate solution to corporate clients and insurance advisers
Company Profile
PortfoPlus aims to build a transparent, efficient and professional insurance ecosystem. Their AI powered InsurTech platform connects advisers with the public, helping them to consolidate all policies in one place. This enables advisers to better serve their clients and create more business opportunities by providing personalised services.