Smart lockers and self-pickup point network offer contactless delivery services during pandemic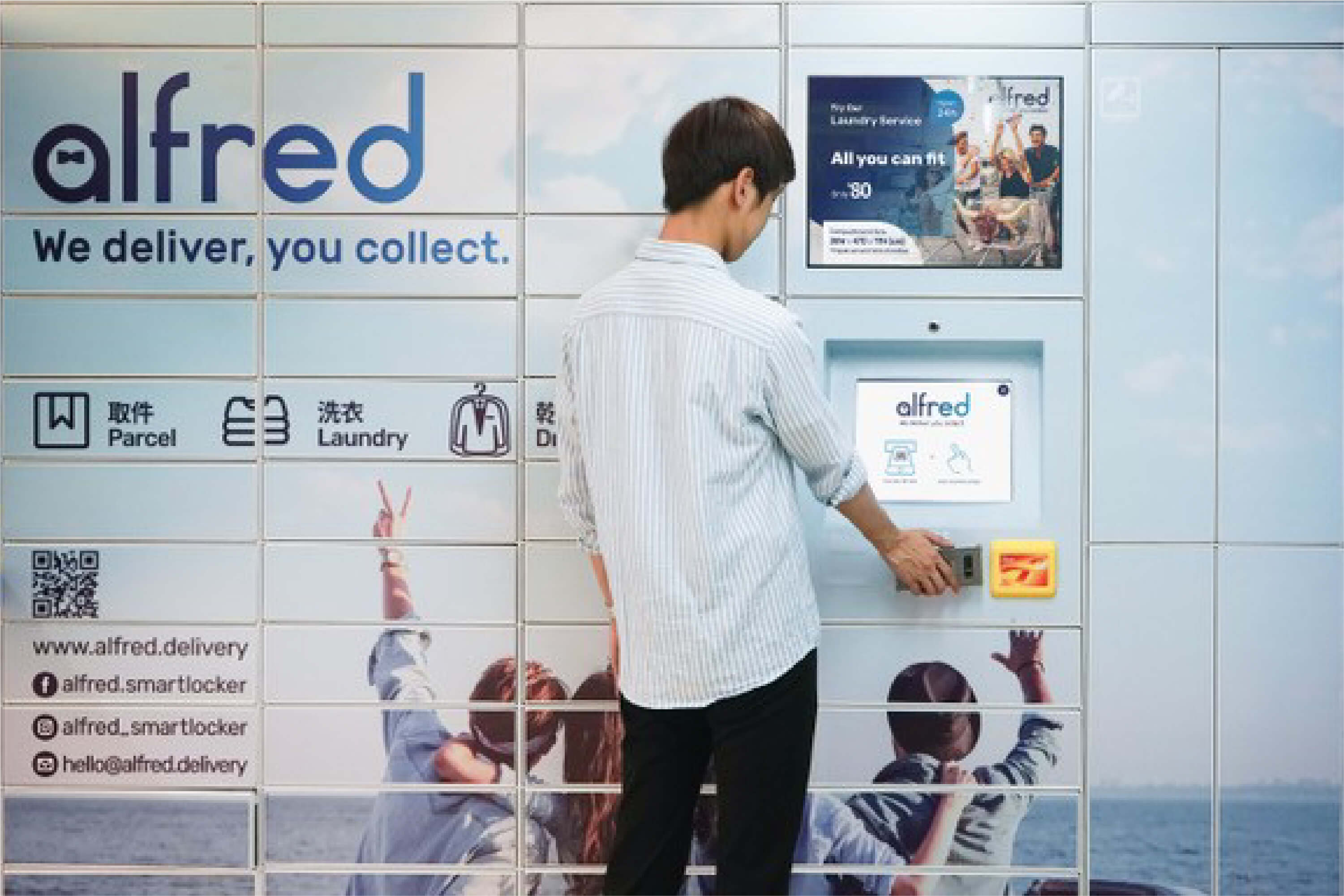 With the rapid growth of e-commerce, there has been a surging demand for delivery services. Meanwhile, the coronavirus pandemic has been driving the demand for safe and contactless delivery services. Alfred Click & Collect has worked hard to meet this acute market need by offering an automated delivery solution with smart lockers and self-pickup points.
Alfred is a comprehensive network of self-pickup and drop-off points. Through 500 smart lockers and pickup points, as well as more than 20 courier companies, all working closely together, the network can easily be integrated with different online shopping platforms to provide self-pickup delivery services for goods collections or returns. To cater to these special market needs during the pandemic, Alfred has enhanced their services and increased their capacity by 300 percent.
Alfred upgraded the smart locker system into a contactless design. Users can simply scan the QR code from their mobile phone, to open the door — without touching the screen on the locker. In addition, by increasing the number of pickup points for e-tailers and retailers, the workload of individual pickup points can be eased; so delivery costs can then be reduced. Alfred has even modified the smart locker system to allow the public to collect parcels from lockers instead of having to go to post offices. Automated parcel lockers (iPostal Stations) were installed at designated post offices to provide a bigger capacity and enable contactless delivery.
These upgraded services have helped Alfred's business to grow significantly. During the first six months of this year alone, Alfred has already delivered more than five million parcels. In July, the company helped a merchant to deliver 40,000 facial masks, at just 30 percent of his original budget, thus saving the client a huge amount of his delivery costs.
Quick facts
Provides self-pickup and drop-off services through 500 smart lockers and pickup points
Smart locker system upgraded to a contactless design; convenient operation with a QR Code
Company Profile
Founded by technology start-up Pakpobox, Alfred Click & Collect is a comprehensive network offering delivery services. Their automated locker system enhances delivery efficiency, reduces the delivery costs of e-tailers and retailers, and offers the public an economic and convenient way for parcel collection.