Quality-conscious meal delivery service NOSH protect consumer's health and safety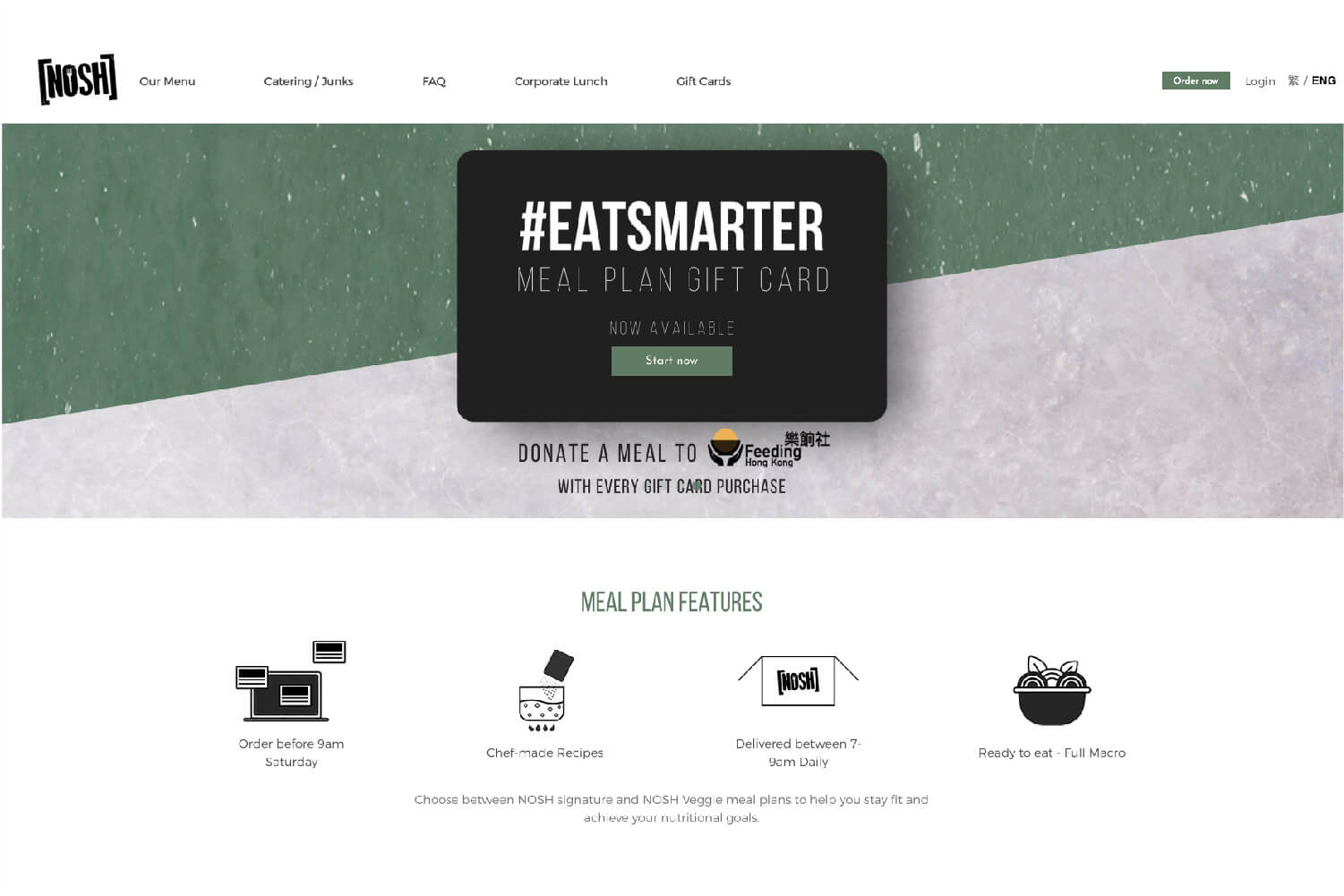 To reduce the risk of becoming infected by the coronavirus, people are making careful, conscious choices. One common practice is to avoid gathering at crowd restaurants or cafes. Hence the mushrooming growth in meal deliveries in Hong Kong. But this represents yet another challenge as far as food hygiene standards are concerned, not to mention if the food itself is best for the consumer's health and well-being. NOSH, a Hong Kong brand specialised in promoting healthy and safe take-away food, offers interesting alternatives to ordinary food delivery services at this time of heightened health risks.
This year, Hong Kong experienced a boom in food delivery services, a direct response to the changed market condition. However, not all service providers follow stringent food safety standards. A lax practice that could in fact result in higher risks of disease transmission. NOSH understands the vital importance of food hygiene, and so ensures the strict adherence to every aspect of the "Food Hygiene Code," as proposed by the Food and Environmental Hygiene Department.
In fact, NOSH is a pioneer in Hong Kong's healthy meal delivery scene. Not only does the brand focus on the quality of all ingredients which go into their meals, to ensure well-balanced, tasty and nutritional food for customers. The noted food firm also consciously keeps an eye on the calorie intake of its customers. The culinary company understands the difference in individual needs, and uses its own state of the art Artificial Intelligence system to design various menus for different customers.
NOSH regularly prepares menus over a period of three weeks so that customers can make advance choices of their own, according to their personal taste preferences and individual health targets. For example, there are well-balanced menus for vegetarians, as well as those for weight-watchers. And even for those wanting to build up their muscles. Designed by the company's chefs, NOSH menus are developed after careful calculation concerning intakes of calories, protein, carbohydrates and fat. The happy result? Thanks to the NOSH service, hungry Hong Kongers can now safely stay in their own homes or offices — comfortable in the knowledge that a safe, healthy, and delicious meal can be delivered right to their door.
Quick facts
Ensures strict adherence to the Food Hygiene Code proposed by the Food and Environmental Hygiene Department
Tailor-made menus to meet individual needs with the support of the Artificial Intelligence system
Company Profile
Founded in 2015, Cyberport Community Member NOSH is one of the first dedicated meal delivery service providers in Hong Kong, with a mission to offer a solid selection of health-oriented and convenient foods. NOSH's team of chefs carefully selects ingredients to prepare healthy and tasty meals that will offer, on average, 550 calories of energy intake. Customers can stay in the safety of their home or office, to enjoy delicious food, making flexible choices of food menus for the next three to 20 days, all based on their own personal health goals.