Intelligent BelieveBot helps to safeguard Hong Kongers' mental health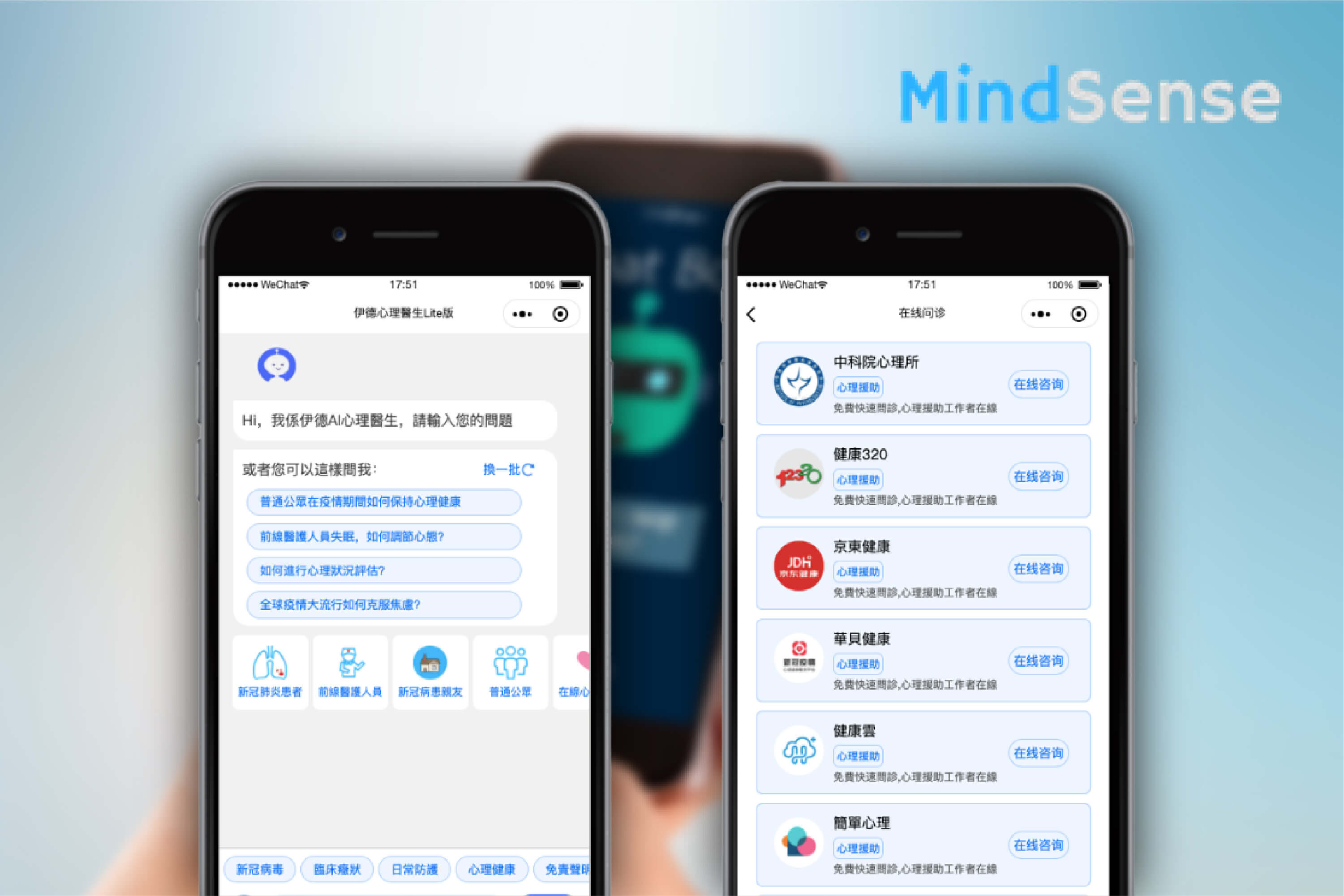 Since the outbreak of the coronavirus in January 2020, the number of confirmed COVID-19 cases in Hong Kong had surpassed 5,000 by this year's Mid-Autumn Festival in October, impacting many more people. Some of those affected by the pandemic have felt pressure on their mental and psychological health. And this has also been the case with some medical professionals as well.
To respond to this huge demand for mental health consultation and psychological assistance, local start-up MindSense has developed a new intelligent chatbot — called BelieveBot, which aims to provide timely and authoritative information to those suffering from different levels of psychological issues. This new service also contributes to the healthcare industry by working to safeguard the psychological health of the wider community.
The BelieveBot, which was specially developed for the deployment in COVID-19-affected Hong Kong people, makes use of advanced Artificial Intelligence, and Natural Language Processing (NLP) technologies, to create a virtual reality-enabled doctor. This state of the art technology has the ability to communicate and interact with people, via both use of text and spoken language. As the BelieveBot can be integrated with websites, mobile apps and social media platforms, one can conveniently chat with the BelieveBot anytime, anywhere.
At the peak of the COVID-19 infections in Mainland China, the BelieveBot was deployed in several disease control centres, and hospitals, in Hubei and Guangdong provinces, providing vital mental health-related information to people in need. Back in Hong Kong, relevant healthcare and medical schools in the Baptist University and the Chinese University of Hong Kong have expressed interest in the BelieveBot. On that point, MindSense vows to continue to work closely with relevant healthcare and medical organisations to explore the full possibilities of BelieveBot applications, and so are proud to be contributing to the mental health of Hong Kong people.
Quick facts
A new intelligent chatbot supported by advanced Artificial Intelligence, and Natural Language Processing (NLP) technologies
Offered mental health-related information in trials in several disease control centres and hospitals, in the mainland provinces of Hubei and Guangdong
Company Profile
Local "emotion AI" start-up MindSense is specialised in developing AI powered services to its customers. Its mission is to develop machines with human-like emotion and cognitive capabilities, and those who know human being's emotion better than human beings themselves. The company features emotion AI research and development teams in both Hong Kong and Guangzhou. The teams are experienced in emotion computing, deep learning, big data, cloud- and edge-based computing. Their research fruits have been found in a range of business applications.