The smart glasses that enables remote control beyond walls
Frank is the chief designer and founder of a local fashion brand. The aspiring young entrepreneur was aiming to release a special collection for this Fall/Winter season, yet despite having all his fabrics and designs ready, the global health crisis had thrown a spanner in the works: the factories in Vietnam housing his production lines only reopened after a prolonged closure. The fact that Frank could not fly there to supervise the production also limited his ability to control the progress and quality of the production.

Frank shared his concerns with a designer friend one day. Incidentally, their conversation also touched on the latest application of smart AR glasses in design that was beyond imagination. After looking into this, Frank realised that a fabulous solution was in fact already close.

Frank immediately bought a few pairs of MAD Gaze AR glasses and sent them to his project manager at the Vietnam factory. When the manager put the AR glasses on, the first-person perspective was directly synchronised with Frank's screen, thanks to the ME Support remote client solution. Frank felt as if he was actually standing on the production floor, checking out the progress in real-time.
Once the supervisor put on the MAD Gaze AR glasses, the first-person view of the factory would be directly transferred to the screen of Frank's computer or mobile device while Frank sat comfortably in the Hong Kong office. With ME Support technology, Frank could offer his comments right away, and then see first-hand the final product.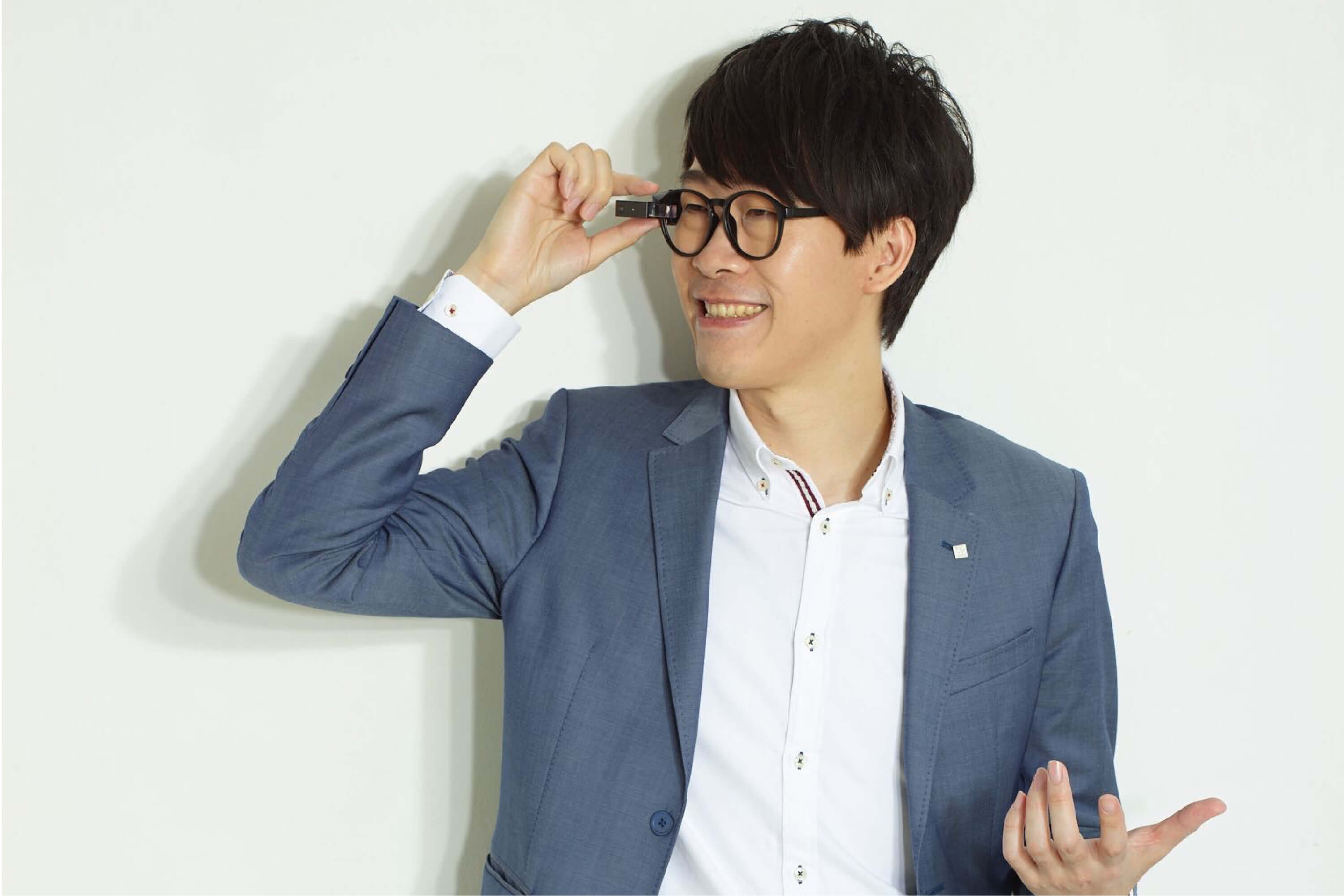 Jordan Cheng, Founder and Director of Cyberport Community member MAD Gaze said, "Our AR smart glasses are developed as innovative industrial solutions, with the goal to enhance industrial production through technology." The remote client solution ME Support came to light during the time when international business travel basically came to a standstill due to the pandemic. "Our AR glasses are in effect a window that smashes geographic boundaries, allowing people to see from afar," Jordan added.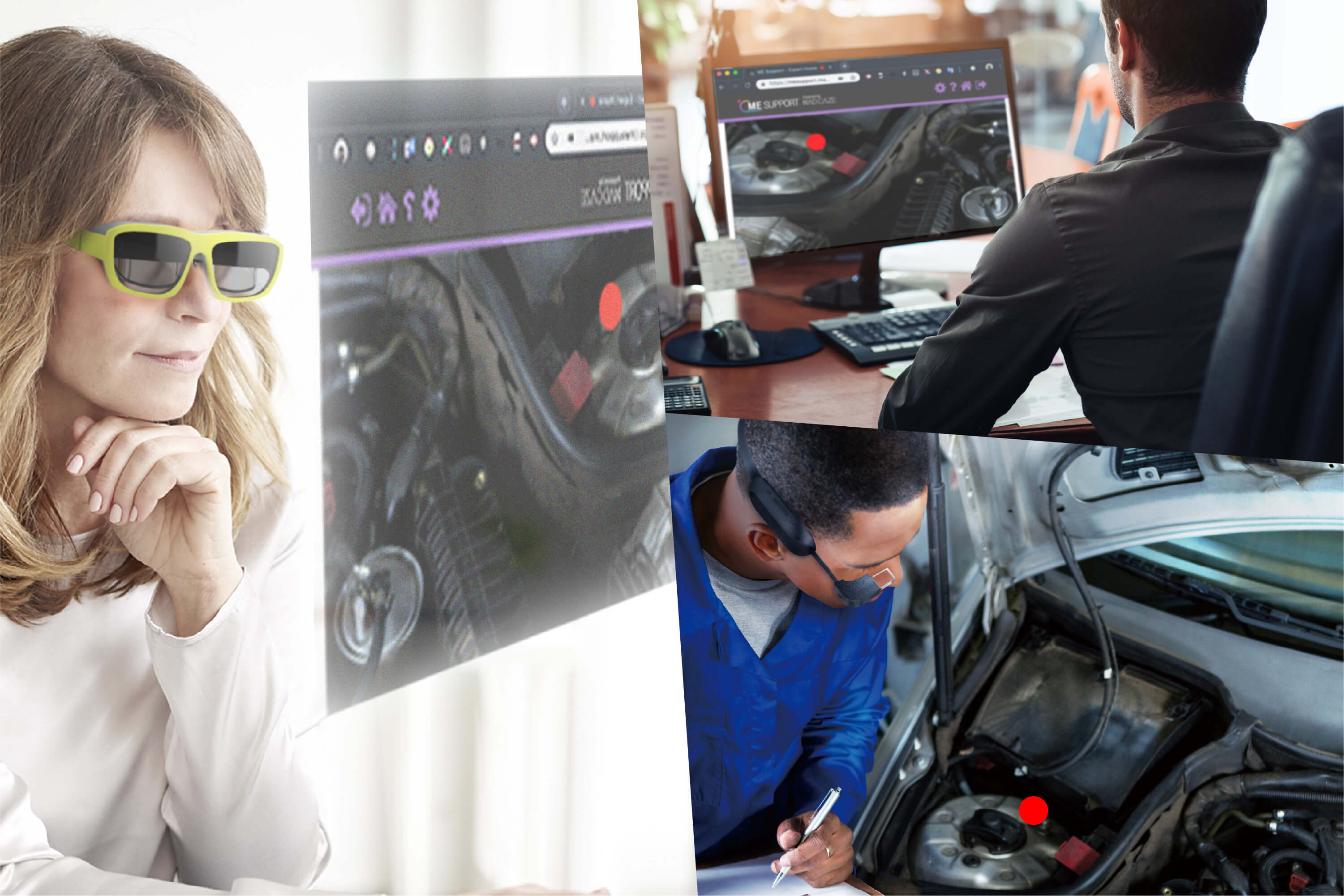 MAD Gaze AR glasses and ME Support enable a "non-contact" business model to enterprises, using augmented reality technology to interlay virtual information on top of the real-time perspective. The user's hands don't even need to hold any devices; this interactive experience is further supported by a range of technologies, such as video streaming, real-time voice chat, text and translation, screen sharing, real-time recording, file transfer, and conferencing.
ME Support adds virtual information overlays on real surroundings to enhance the remote communication experience. The feature has been essential in restarting businesses in manufacturing, production lines and the logistics industries.
Quick facts
The latest version of ME Support allows several experts to control a single pair of smart glasses at once, as well as direct communication and video conferencing between smart glasses. The glasses have found success in both B2B and B2C markets.
MAD Gaze secured HK$145 million in a pre-series A round in early-2020. The investment will be funnelled into the development of the fifth generation smart glasses.
Company Profile
Established in 2013, MAD Gaze has been building the AR ecosystem through a developer community; an online app marketplace, MAD Store; an automatic AR generation platform, AR cloud; and a remote solution platform, ME Support. While developing virtual reality and mixed reality glasses, the start-up also offers product solutions to businesses and consumers. At present, MAD Gaze has over 400 business clients and its smart glasses have been used in over 40 countries and regions.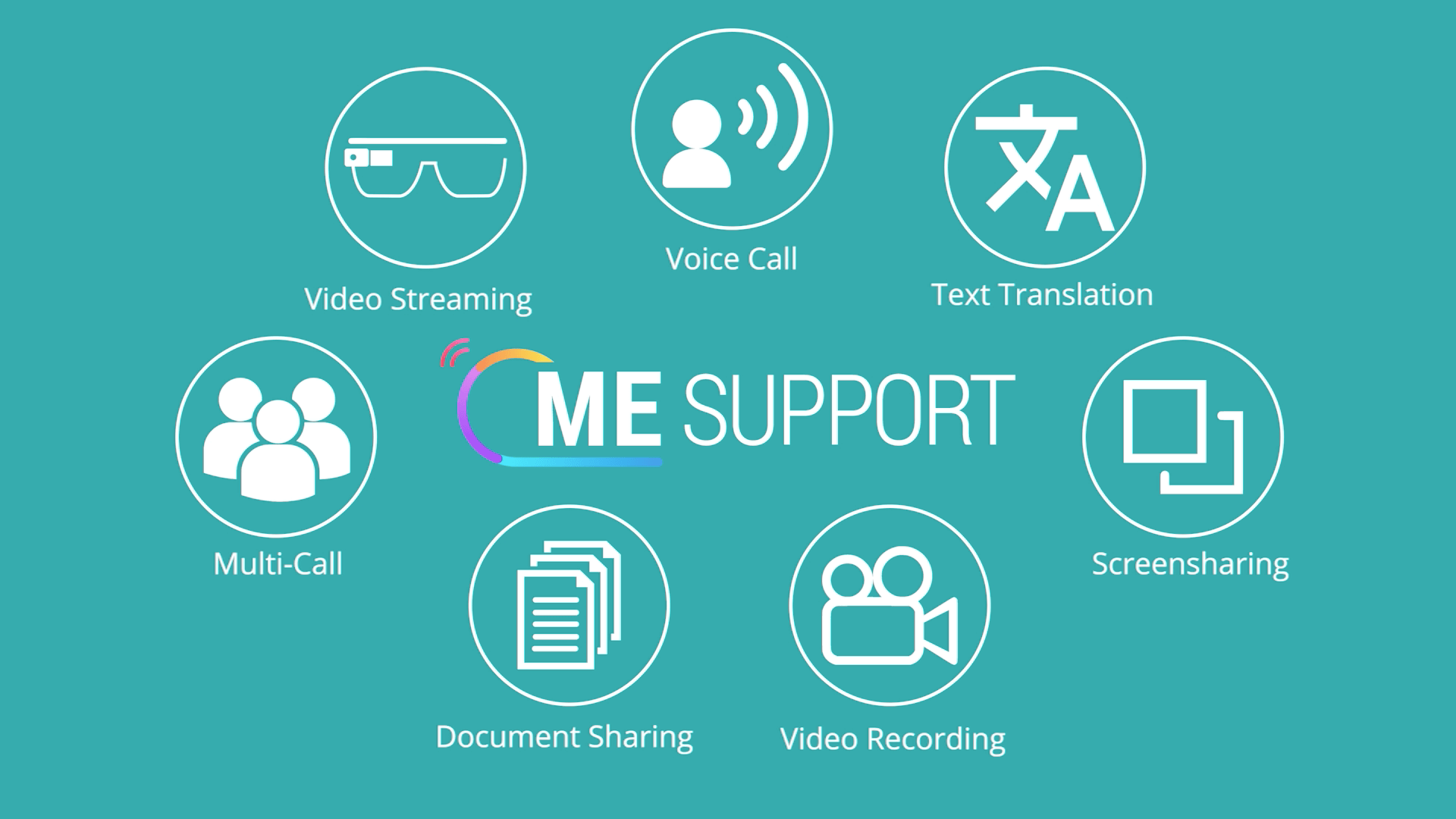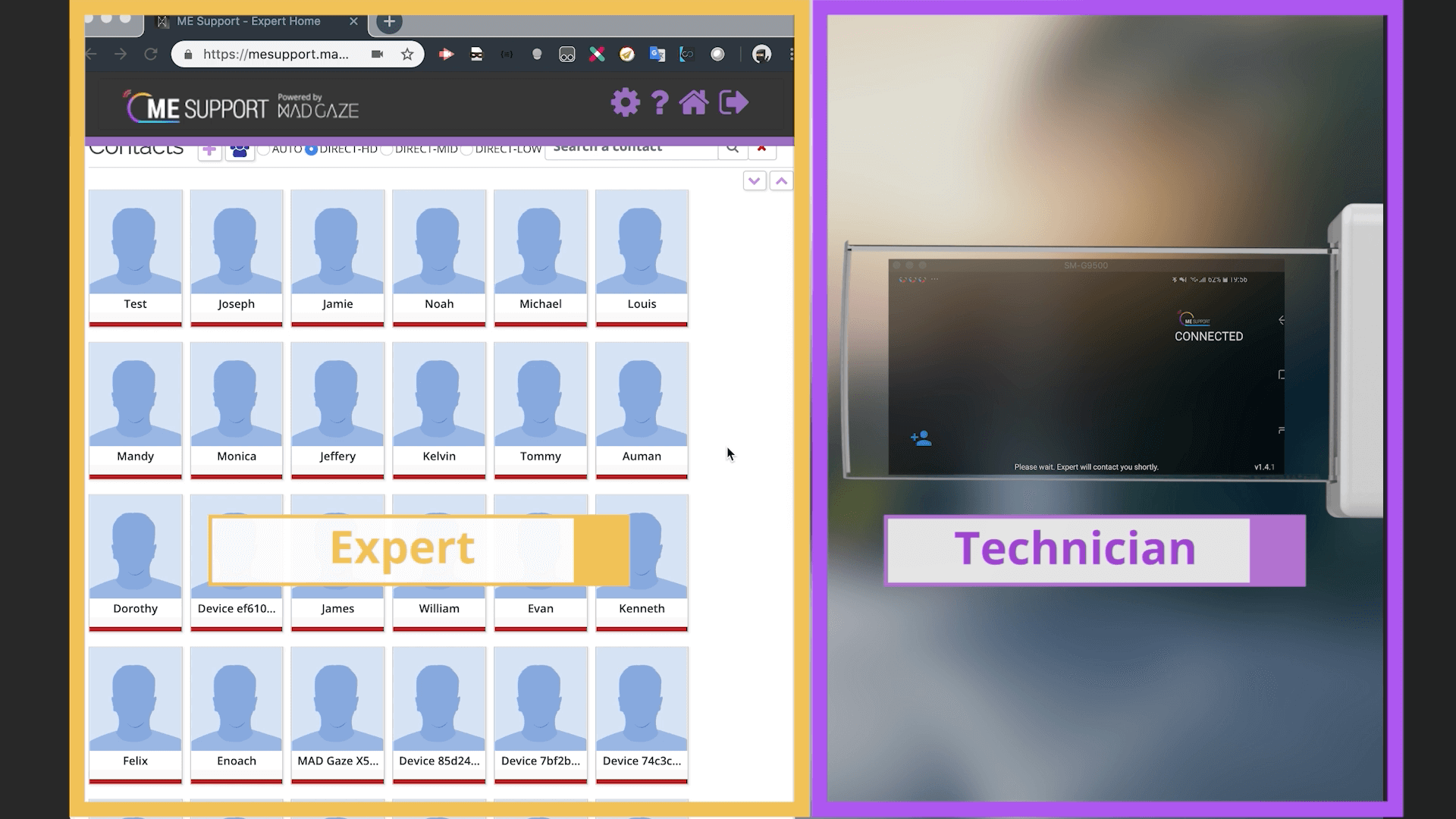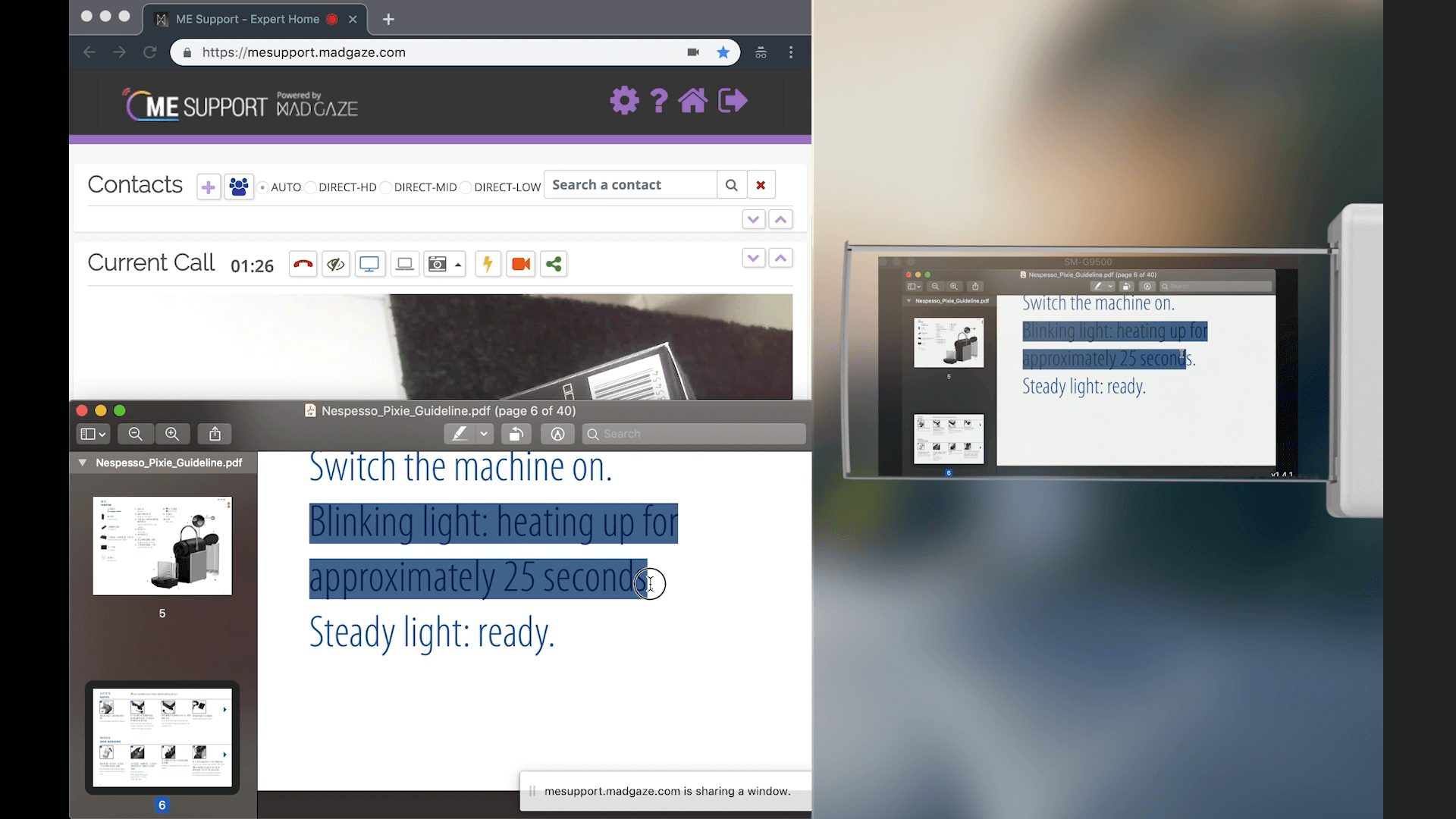 Media