Maximising Chatbot utility in the epidemic
The government of a certain country was looking for technology solutions to help tackle the epidemic and rebuild its economy. Various technology companies around the world received invitations to submit proposals. Jack's technology startup, Korah, was one of them. This was a once in a lifetime opportunity.

Korah had been developing chatbots for enterprises' customer service needs long before the COVID-19 crisis. With his wealth of experience, Jack could have easily rehashed past proposals in no time; yet the Managing Director had another idea. He decided to draft the proposal from scratch. He had a brand-new idea more suited for the fight against the epidemic.
ccRobot, Korah's chatbot platform was designed with businesses in mind. It supports all written that can be typed on a computer and replaces customer service personnel with automated dialogue in a chat environment. This significantly frees up valuable time for customer service staff to focus on more critical tasks.
In response to the government's invitation, Jack's plan was to use the ccRobot chatbot platform as a health monitor solution. The chatbot platform could carry out distant remote body checks with the infected person, and then guide him or her to take relevant measures if or when their condition deteriorates.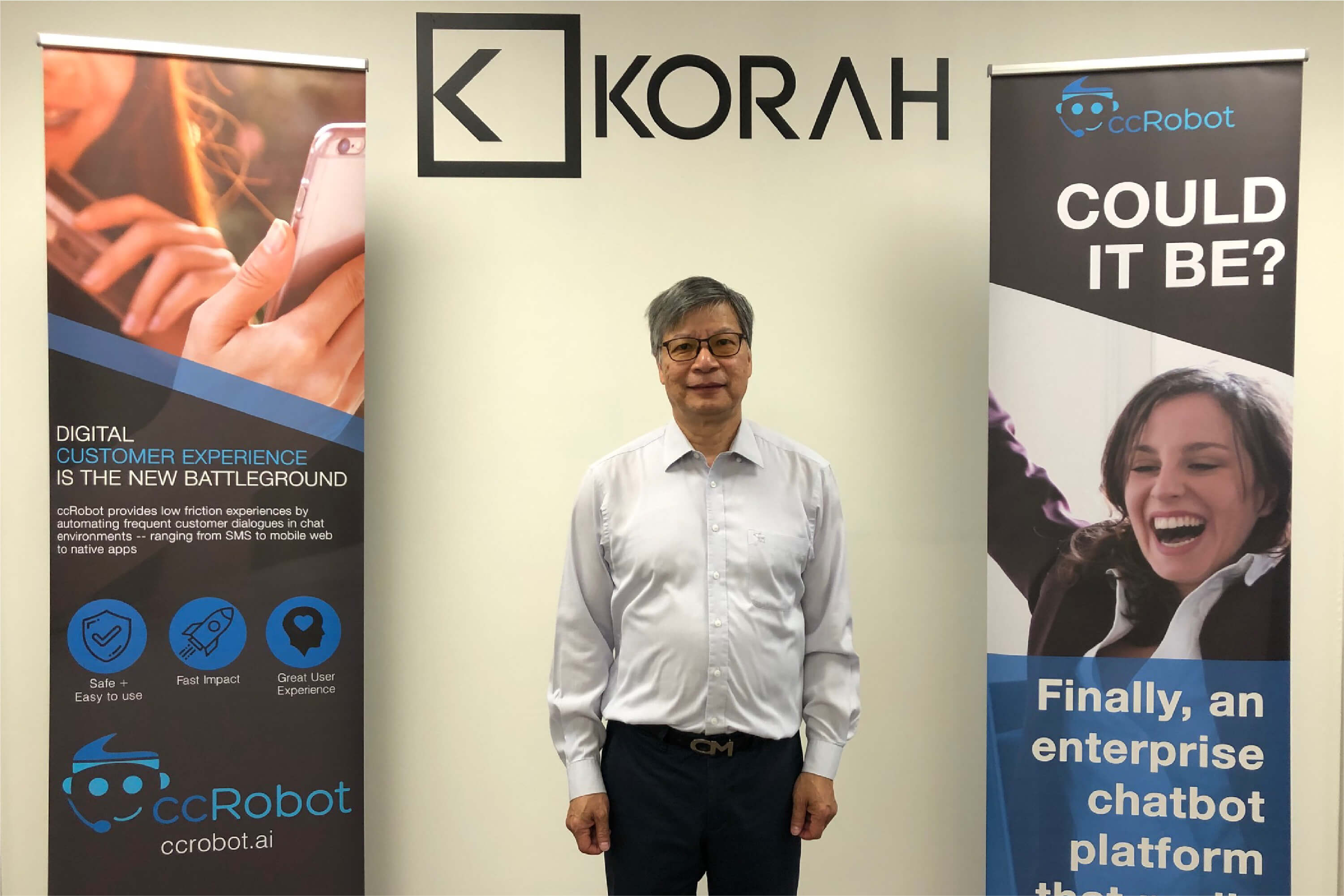 Jack said, "As a technology company, we definitely hope to contribute in the fight against the epidemic. The chatbot platform can help track patients, and establish social distance measures, which helps slow down the spread of the virus."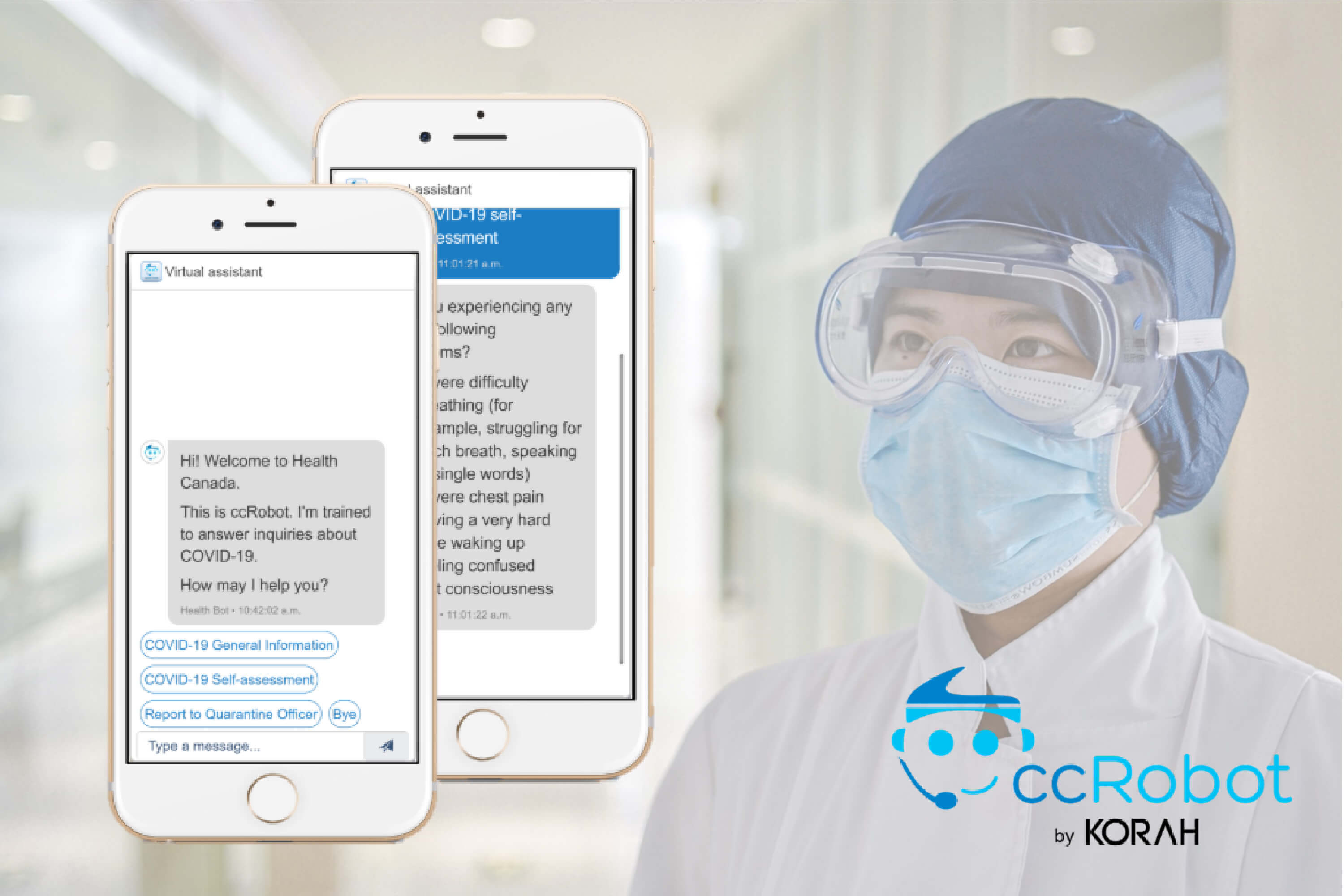 ccRobot's health monitor solution provides reliable health information through simple dialogues, as well as assisting users to identify the infection as early as possible, as well as to take appropriate emergency measures in necessary situations, for example to call in an ambulance. On top of that, ccRobot can also send randomised SMS messages to people under compulsory quarantine, asking them to send photos and GPS information within a certain time limit to confirm their location. Jack believes that this health monitor solution can tackle the current situation and can be adapted to elder care residences or other medical services, expanding its roles to protect the public's health.
Quick facts
ccRobot health monitor solution works great to care for patients with chronic illnesses, the chatbot can remind patients to take their medications or have a scheduled checkup.
The cutting-edge customer care automation platform was one of the three finalists in the Mind to Market award at Ontario Centre's of Excellence in 2017.
Company Profile
Korah offers information technology services and solutions for leading organisations. The company has 25 years of experience in developing end-to-end automation solutions and is a specialist in automation and business intelligence.

For years the Toronto-based technology startup has been collaborating with many global enterprises, including Bell Canada, Moneris Solutions and CAA, and has offices in various parts of the world.