Validating the quality of medical supplies on a one-stop platform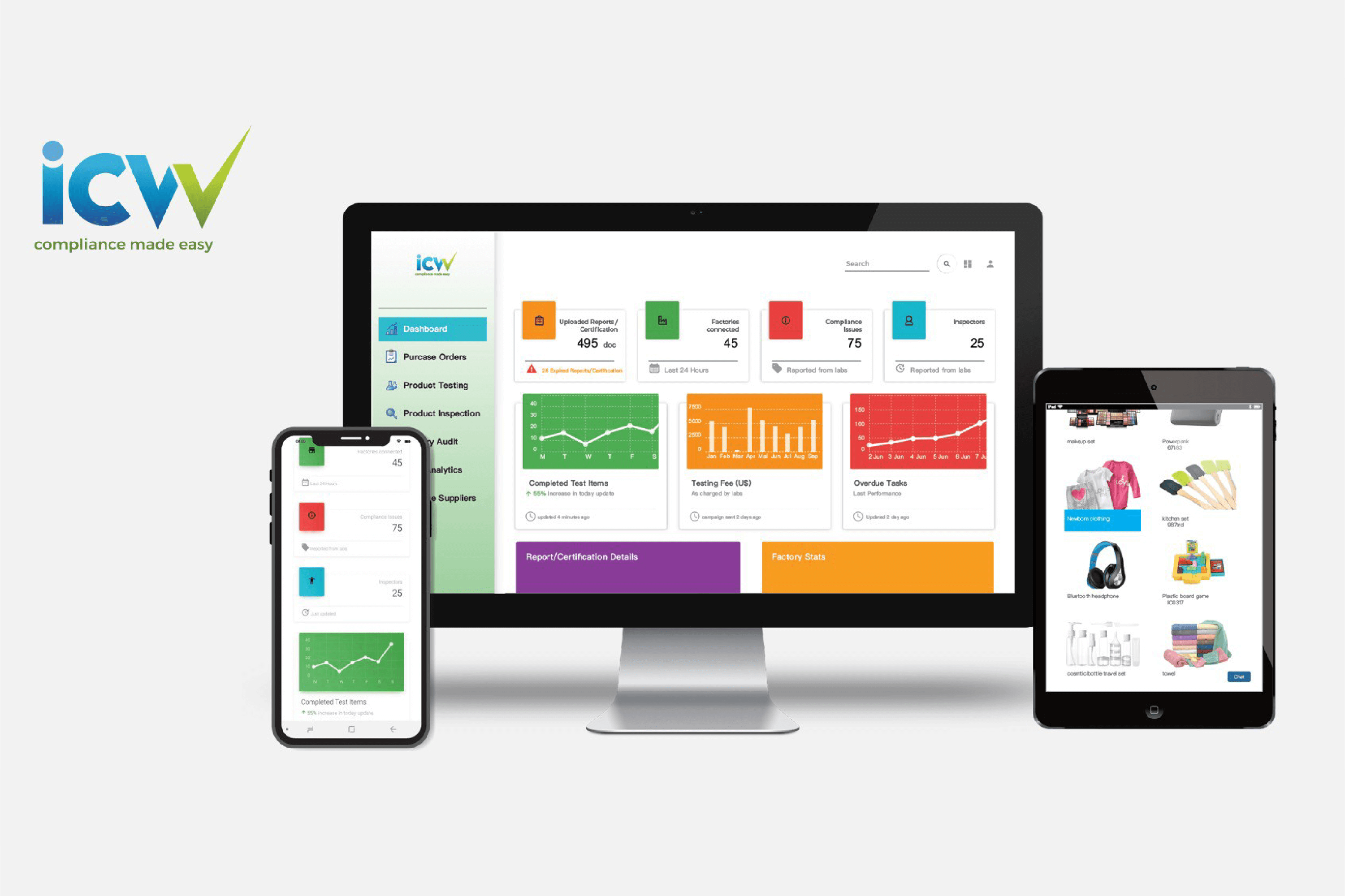 The pandemic has triggered a global demand for surgical masks and personal protective equipment (PPE). Testing and certification of these products are of utmost important to protect brave medical professionals and civilians alike. International Compliance Workshop Limited (ICW) is a one-stop platform offering solutions in testing, inspection, and certification. It utilises big data and artificial intelligence to ensure compliance along the supply chain for the product, safeguarding end users like you and me.
At the beginning of the outbreak, a global pharmaceutical and drug supermarket commissioned ICW to validate the certificates of the PPE and medical devices from a supplier. The professional team at ICW quickly detected that 80 percent of the reports and certificates were invalid, of which forgery, misrepresentation of relevant standards and certificates issued from non-accredited organisations were found. ICW then not only helped the client to identify illegitimate supplier, it also connected the client to quality certified suppliers which greatly saved them time and costs.
Seeing the growing needs for this market, ICW launched "iSource" which allows buyers to source trustworthy suppliers in just a few clicks, providing much needed convenience to both parties. This applies to all kinds of products beyond health and medical devices that require constant testing and certification.
Quick facts
Ensures the compliance of supply chain and products in an efficient way by using big data analysis and Artificial Intelligence
Facilitates buyers with a new online platform offering a wide range of products from certified suppliers
Company Profile
Established in 2016, International Compliance Workshop Limited (ICW) is a platform that consolidates testing, inspection and certification resources. It connects clients with the most competitive international organisations so as to offer a better way of ensuring supply chain and product compliance while saving time, manpower and financial resources. In 2019, ICW became the first ever enterprise to secure investment from the Hong Kong SAR Government's new Innovation and Technology Venture Fund.