Let kids play with educational toys from a monthly toy rental subscription service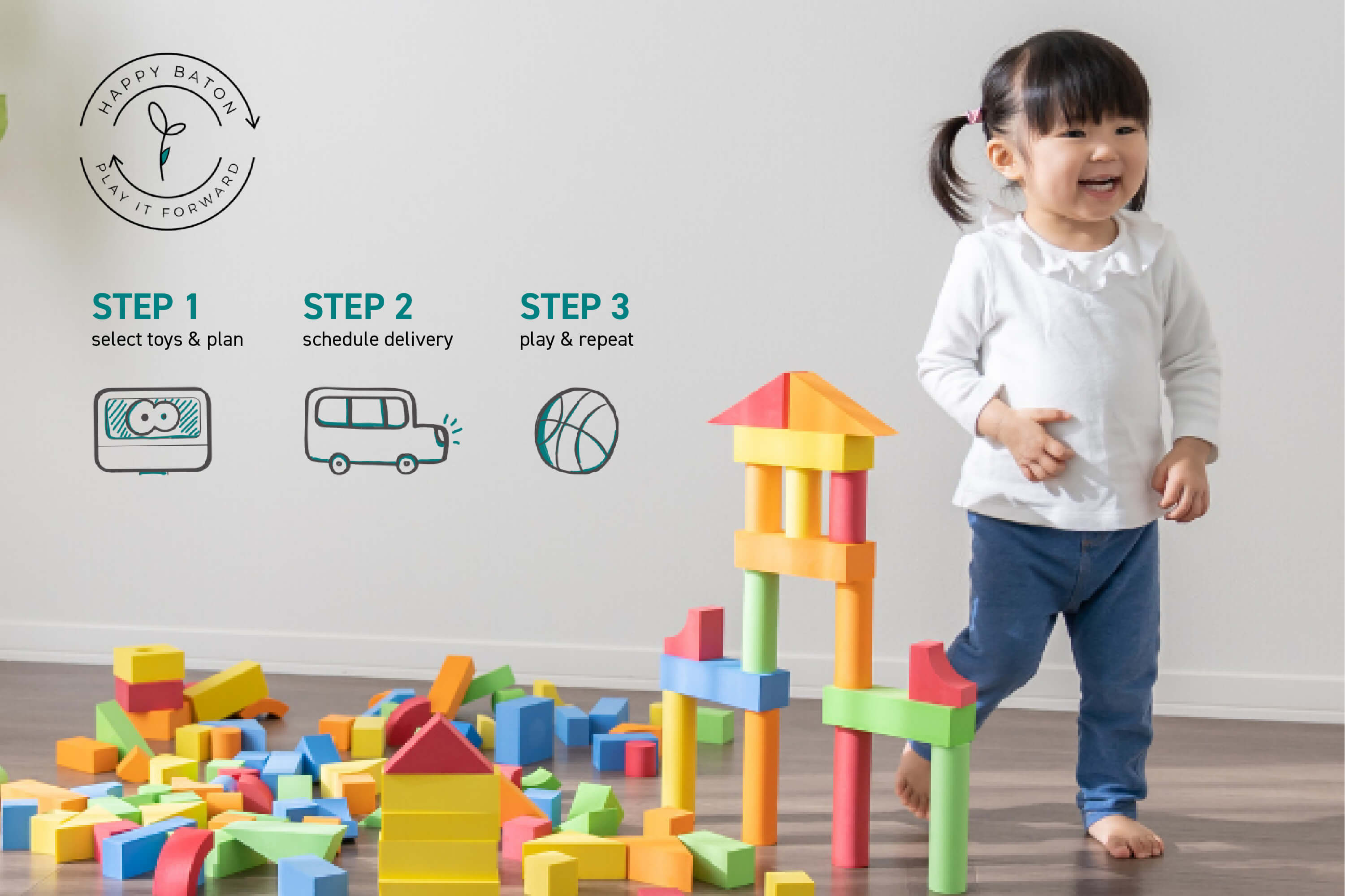 For many parents, the work-from-home measures during the COVID-19 pandemic may be wonderful, because it allows them to spend more time with their children. But having the amusement that comes from the same games and toys at home can wane at some point for small children. That's why online toy subscription company, Happy Baton, delivers various educational toys monthly to the subscribers' doorstep to entertain children, all whilst catering to their learning needs.
Hong Kong is infamous for its compact living spaces. With a young child growing up with new interests every day, homes are usually filled with kids' toys everywhere. At the same time, toys that are educational and inspire healthy development can be pricey, and often hard to find in the city.
By focusing on children from toddlers up to 5-year's old, Happy Baton offers quality educational toys from around the world and delivers boxes them every month to subscribed families, with selections based on factors such as the child's age, gender and interests to cater to its developmental needs.
To ensure good hygiene, all toys are thoroughly cleaned and disinfected. Before arriving to the new family, all toys are wiped clean with child-safe, anti-bacterial natural disinfectant. They will then be disinfected with a hospital-grade professional dry steam cleaner, with steam set as hot as 174°C to kill germs and bacteria effectively before they are finally air dried.
The monthly rental subscription service offered by Happy Baton offers exciting entertainment for children without the need to throw out old toys. For parents, this avoids any "toy-clutter" at home. But most important of all, the high quality toys from Happy Baton entertain while stimulating learning children at the same time.
Quick facts
Monthly rental service for quality educational toys based on a child's development needs
All toys are sanitised and disinfected with a hospital-grade process
Company Profile
Happy baton is an extensive online toy library. Its monthly subscription toy box service offers Hong Kong parents an easy access to a range of educational toys. Depending on the child's age and developmental needs, a curated box of toys is delivered to a subscriber's doorstep to keep their children fully entertained and stimulated even while being cooped up at home.