Identify COVID-19 suspects by fast and accurate temperature screening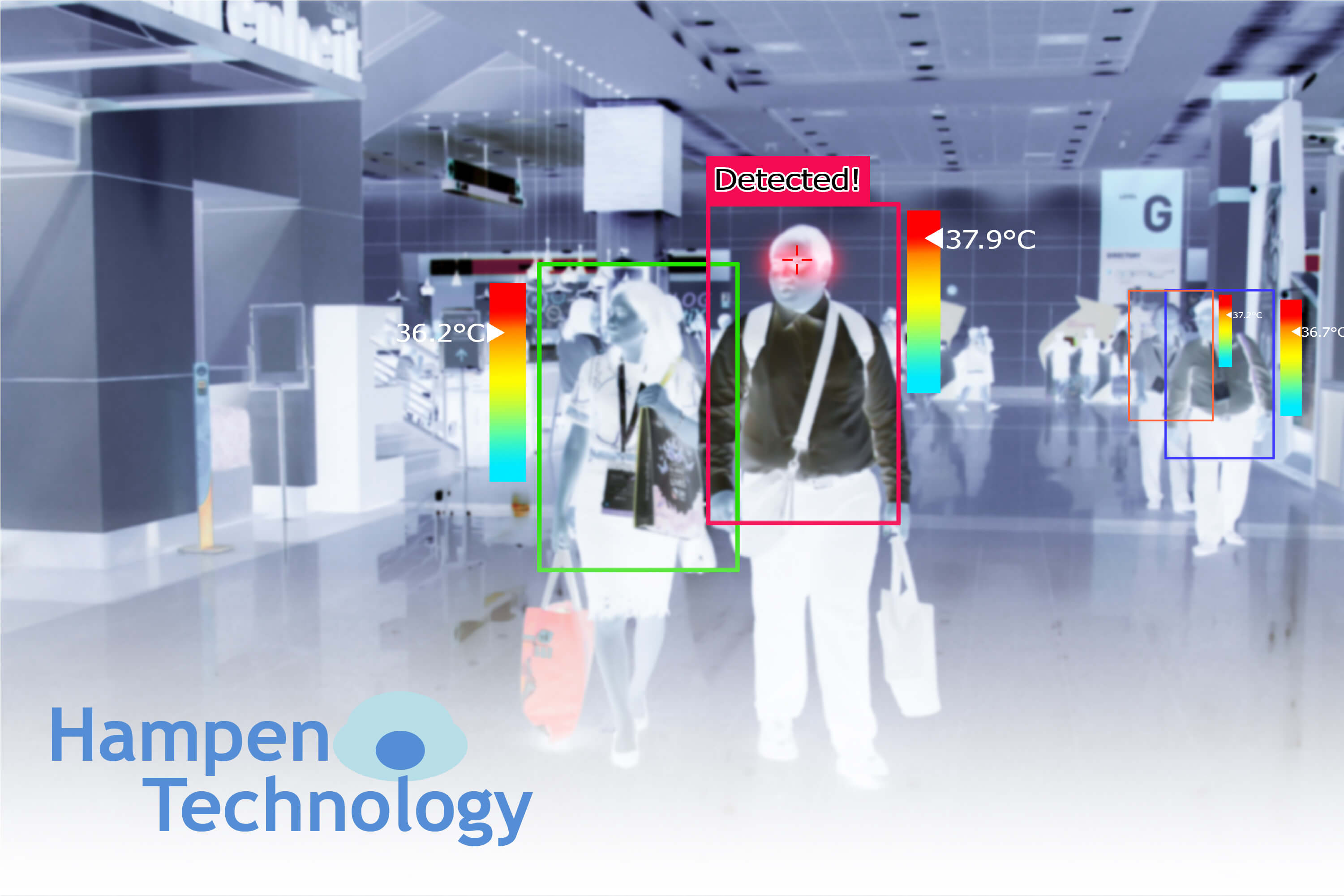 Since the outbreak of the coronavirus, long range thermal cameras have been deployed in public areas to identify suspected patients. However, their accuracy can be hugely affected by the environment temperatures; and they are often unable to screen a crowd in a short period of time. However, Hampen's self-screening device can accurately measure body temperatures in just half a second with a deviation within 0.2-0.4 degree Celsius from a distance of 1.2 metres. This quick self-screening device also features a facial recognition function. A warning signal will be set off whenever a visitor without a facial mask is detected. This way, the application can properly safeguard building entrances, and so prevent the spread of the coronavirus during the pandemic.
Long range thermal cameras are certainly not new. However, the performance of ordinary models can be easily affected by indoor air-conditioning, not to mention the fact that, in densely populated places, their performance is compromised when people block each other when in a crowd.
Hampen's technology realised what the problem was and so spent one week to develop their new self-screening device which became available in early March. The device was first deployed at a local fitness centre to help screen customers' temperatures and give any needed no-mask warning alerts. Not only is the device fast and accurate, it can also be used for access control with its multi-factor authentication features. For instance, screening body temperatures while simultaneously confirming the employee's identity by an assess pass or facial recognition.
Quick facts
Accurately measures body temperatures in half a second from a distance of 1.2 metres with a deviation within 0.2-0.4 degree Celsius
Features a facial recognition function to detect visitors without a facial mask
Company Profile
Hampen Technology is committed to providing deep-learning based biometric authentication and video analytics solutions for the FinTech, security and retail industries. Their professional team has extensive experience in machine learning, deep learning, and computer vision. Hampen's Facial Recognition Anti-Spoofing Technology has been granted a US patent. Their major clients include property developers, retail shops and financial institutions.