Portable diagnostic screening imaging device helps patients monitor health at home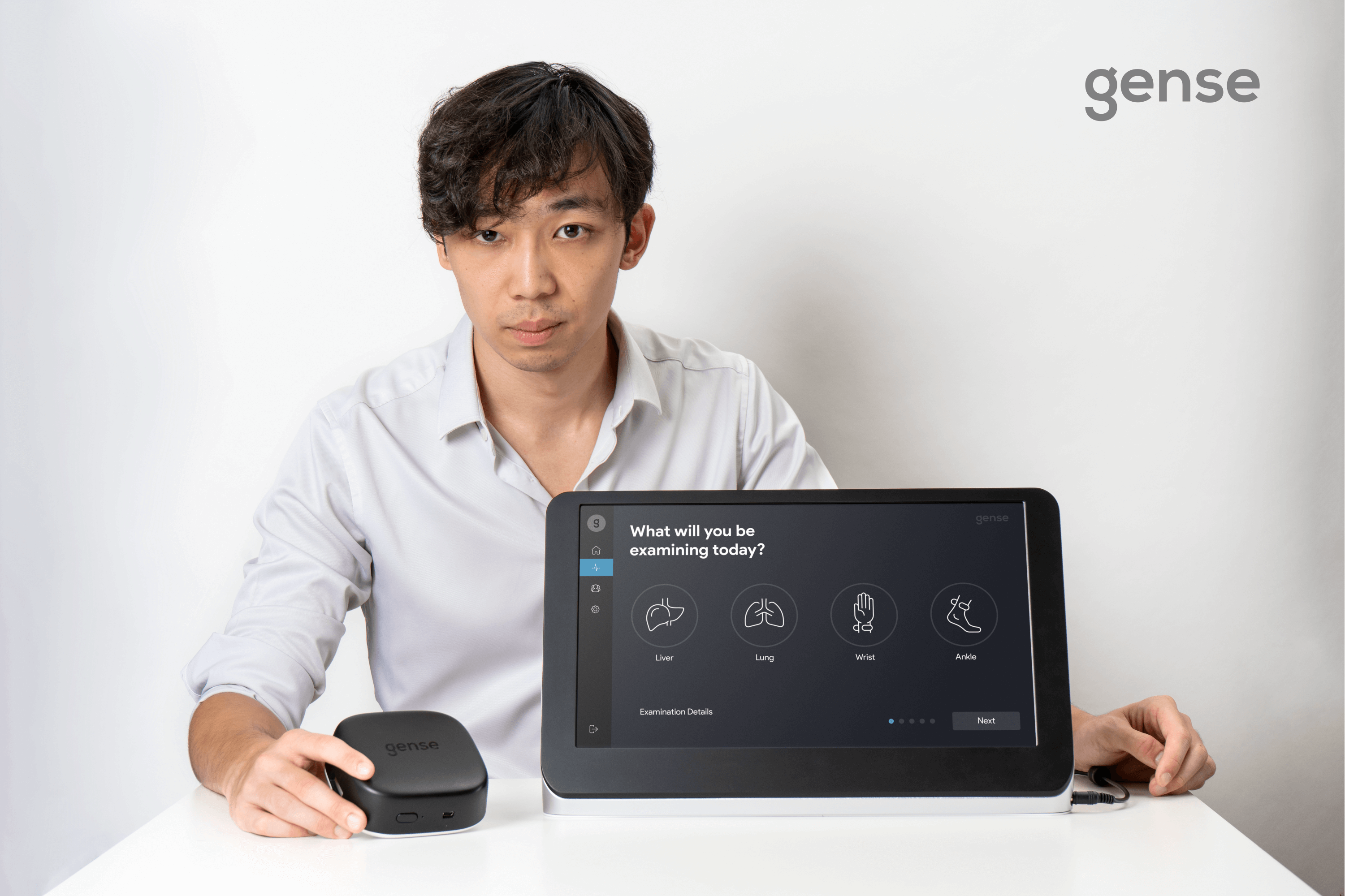 Emerging development in the technology field has made an important impact in healthcare services. Though, not everyone can afford the most cutting-edge services. Moreover, during the pandemic, many people are reluctant to visit high-risk facilities such as hospitals or clinics. Biotech start-up Gense Technologies offers a low-budget, portable medical imaging device for patients to easily check and monitor their conditions from the comforts of their homes.
Developed by Gense Technologies in association with multiple Hong Kong university partners, this portable diagnostic screening imaging device can monitor various body parts including the lungs, limbs, heart, and liver for conditions such as inflammation, fibrosis, effusion and, potential tumours. The tablet-sized device works equally well in households, elderly homes and clinics.
Supported by machine learning and artificial intelligence, the portable diagnostic screening imaging device can provide over different twenty indicators, as well as multi-level dynamic and static imaging output. This allows a patient, carer or medical staff to monitor various health conditions and disease progressions. The self-administrative nature and features that enable remote telemedicine making medical health care services accessible even for people living in remote regions that might lack medical facilities.
Quick facts
Monitors various body parts for conditions such as inflammation, fibrosis, effusion and tumours
Provides over twenty indicators and imaging output with the support of machine learning algorithm and Artificial Intelligence
Company Profile
A member of the Cyberport Incubation Programme, Gense Technologies is a biotech start-up working in the hand-gesture recognition development sector. This technology uses bio-image reconstruction and machine learning algorithms to translate sign language into verbal commands, and text, through a smartwatch or wristband. This can help deaf-mute people to communicate with others. In response to the pandemic, the company has recently developed a portable diagnostic screening imaging device to make medical technology more accessible.