Fast and accurate in-home COVID-19 testing service reduces community risk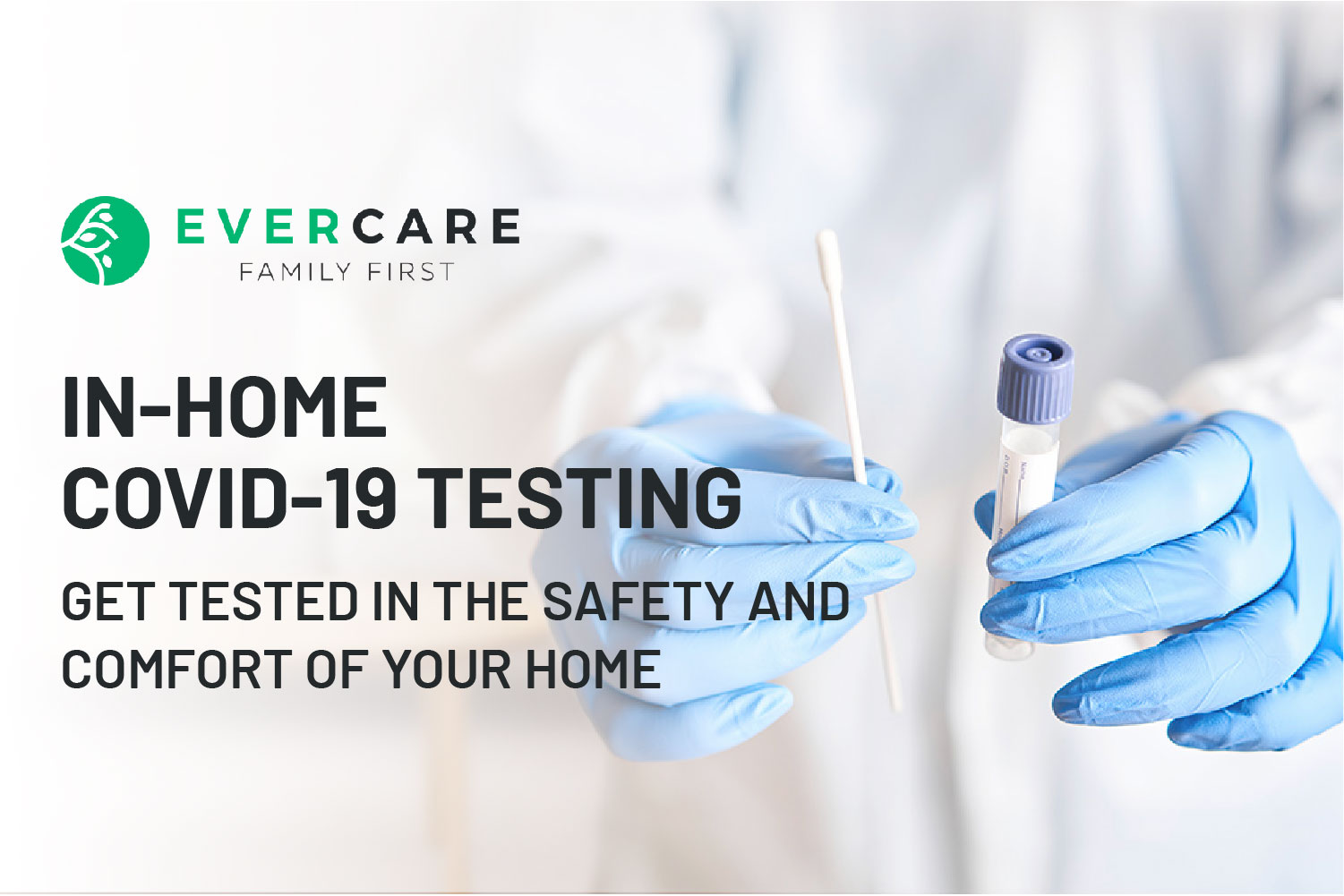 The third wave of the COVID-19 infections starting in the summer of 2020 prompted more people to take a coronavirus test in an attempt to remain infection-free, offering assurance to the family. This key mentality change resulted in long queues outside hospitals and at authorised testing centres. At the same time, do-it-yourself saliva test kits began to appear in the market. However, the accuracy of many of those kits continued to cause serious concern. In response, Cyberport Community Member Evercare launched Hong Kong's first in-home nasal and throat COVID-19 swab test, administered by trained nurses, with a quick 24-hour turnaround time, easing the anxiety of many people.
In an attempt to identify as early as possible asymptomatic COVID-19 patients, the Government launched the Universal Community Testing Programme amid the third-wave infections. Yet, that programme involved making an online appointment and choosing the testing location and time slot. In addition, the relatively long waiting time for the testing result didn't ease people's lingering concerns.
Meanwhile, a report released by the Chinese University of Hong Kong showed do-it-yourself saliva tests were subject to a "false negative rate" of 31%. And, still more alarmingly 60% to 90% false negative rates for cases with no phlegm in the patient's sample.
The service by Evercare was launched in August. Each nurse has been specifically trained to carry out in-home nasal and throat swab testing, and wears full-protective gear for added protection for everyone involved. Based on the polymerase chain reaction recommended by the World Health Organization, this testing method provides an extremely high accuracy rate of 99.9%. The added advantages of the service includes a quick turnaround time of 24 hours, plus a health certificate allowing for cross-border travels recognised by relevant authorities. The company has already undertaken more than 20,000 tests, including tests on those families hiring a domestic helper, which quickly alleviates the stress of many families, as well as that of their potential family helper.
Quick facts
First in-home nasal and throat swab COVID-19 test administrated by trained nurses
Lab report and health certificate can be ready within 24 hours
Company Profile
Founded in 2016, Evercare specialises in professional home care services. In addition to the newly added in-home testing for COVID-19, it offers home care programmes for cancer patients, as well as those suffering from stroke and dementia; Evercare also provides personal health care services for seniors and people undergoing physical rehabilitation. Evercare was a "Finalist for the Best Home Care Operator" in the Asia Pacific Eldercare Innovation Awards 2018, and is a recognised service provider of the "Community Care Service Voucher for the Elderly" launched by the Social Welfare Department.
Video