Cost-effective VetTrue holds the key for real-time body temperature monitoring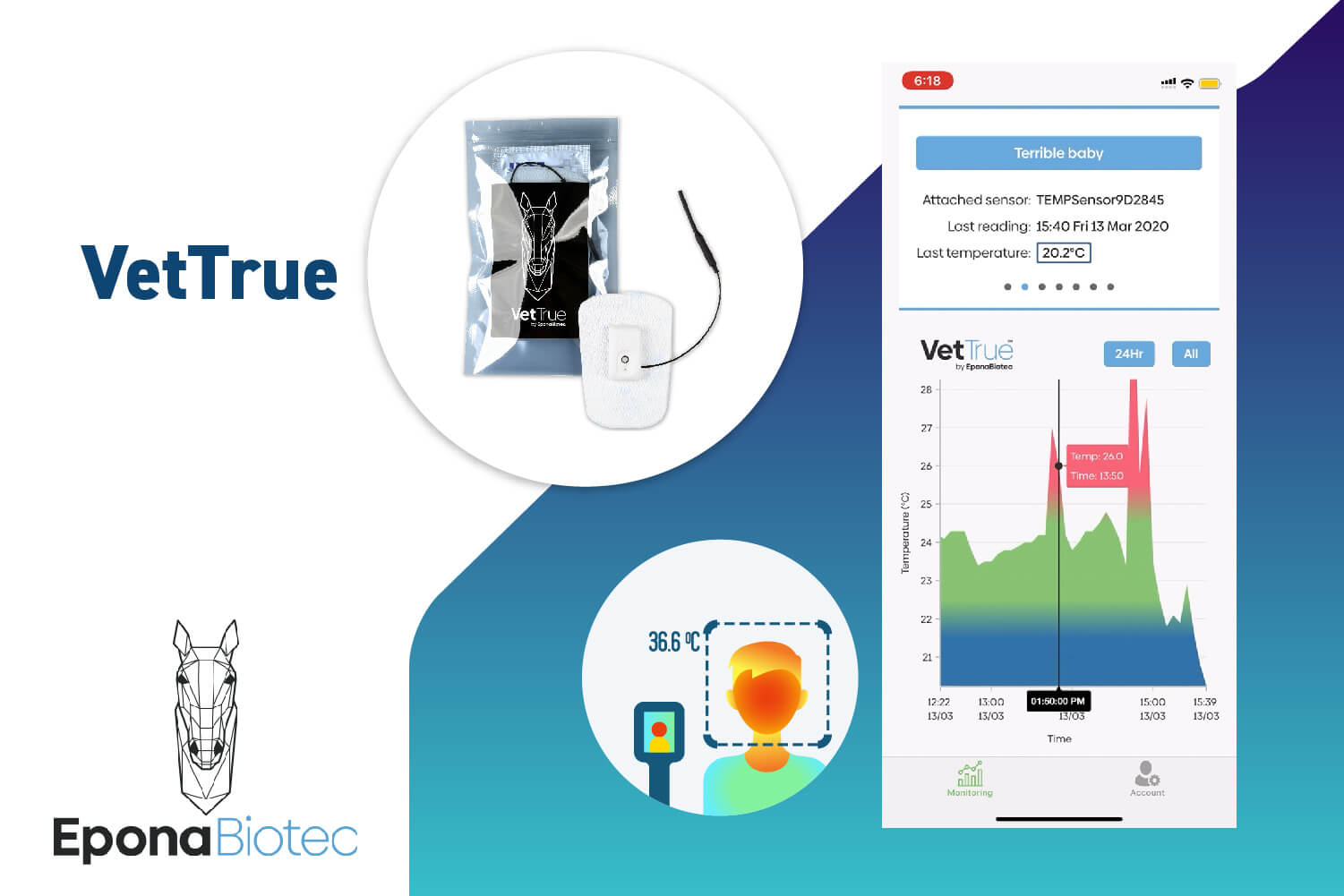 One of the most common symptoms associated with COVID-19 is fever. That's precisely the reason why taking body temperature checks is a recommended and common anti-pandemic practice. If that practice is easier said than done, it's because there is always the challenge of body temperature checking a large number of impatient people. The VetTrue system developed by Cyberport Community Member Epona Biotec represents a solution that can both reduce manpower need and infection risks.
Conventional body temperature checking often involves very close contact between people, not to mention the drawback of low efficiency levels, especially during times when dealing with large numbers of people; where, here in Hong Kong, pretty much means all the time!
VetTrue's underlying concept system is a simple one. All it takes for the system to monitor and record people's body temperature when a large number of people are involved is to have a non-invasive temperature monitoring medical-grade tape affixed to the person, and with the corresponding mobile app. Individuals' body temperature can then be taken in just seconds.
This relatively low-cost system works best in environments when a large group of people work together or large groups of school students, or residents at an elder care centre. And because the temperature monitoring tape is disposed of after each single use, the risk of cross infection is minimised.
Quick facts
Monitor and record people's body temperature with temperature monitoring medical-grade tapes
Individuals' body temperature of a large, fixed group can be taken simultaneously, and in just seconds
Company Profile
Established in 2015, Epona Biotec originally developed a low-cost distant temperature monitoring system for horses. The system was able to monitor, in real-time, the temperature of horses in transit from one training or racing facility to another — allowing veterinarians to safeguard the horses' health. The data are also used for veterinarian research purposes. The system was approved for use in horses entering the Equestrian competition of the (now rescheduled) Tokyo 2020 Olympic Games. In view of the raging COVID-19 situation, the Cyberport Community Member company adapted this trusted system in the vital fight against this dangerous pandemic.