An atypical girl named Clare
Kevin was startled when he stumbled upon a forum discussion while surfing social media one day. Netizens were discussing the confirmed COVID-19 cases in the building where he lives in! His heart sank, and right on cue, he heard the siren of an approaching ambulance. He looked out the window towards the street. Several ambulance officers in full protective gear were seen near the building with a wheeled stretcher. Kevin tried to call the building's management office, but in vain.

In desperation, Kevin initiated a WhatsApp message. Meanwhile, Kevin's wife, Christina, who was preparing dinner walked out of the kitchen to find her husband exchanging messages with a woman named Clare. Just before Christina's was ready interrogate her husband, Kevin gestured Christina to take a look at his phone — making it clear that the "woman" he was communicating with was in fact an AI-enabled Chatbot on the WhatsApp platform, de-escalating an unnecessary disaster. The tool developed, by Clare.AI, provides users the very latest information concerning quarantined buildings and a host of other related information.
Developed by Cyberport Community Member Clare.AI, the COVID-19 quarantine building search engine allows users to obtaining the latest information at their fingertips. There are two easy ways to reach Clare, either by entering a phone number via the WhatsApp messaging tool, or via a QR code. After that, all a user needs to do is to simply enter "Hi Clare" to start a conversation. To get the latest localised information on COVID-19, a user can input the building name or share his/her real-time location, and the system will show the nearest residential building with infected or suspected cases.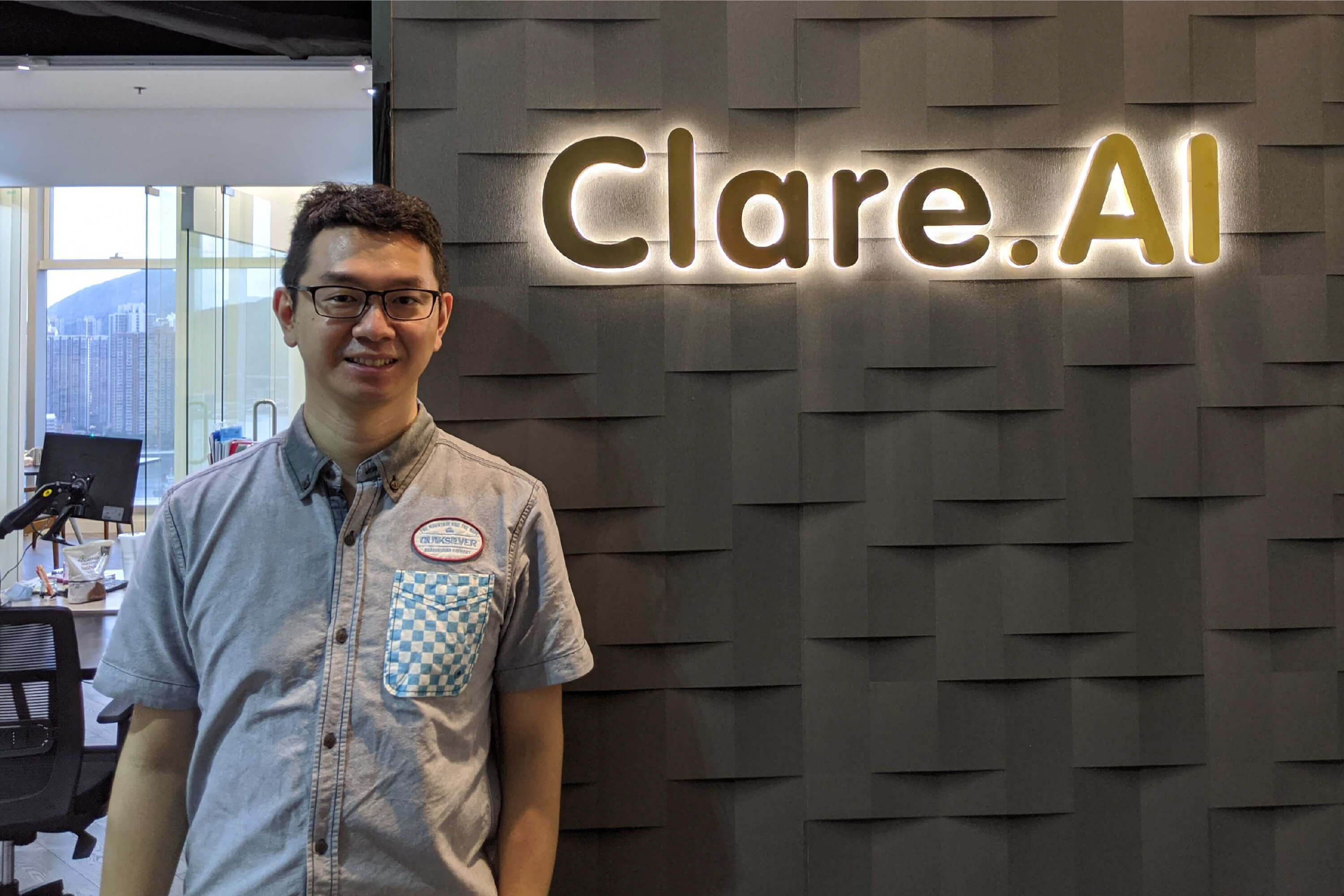 Weeks later, again using the WhatsApp infrastructure, Clare.AI unveiled a new, district-based take-away ordering feature, offering added convenience to people looking for available eateries nearby.
"Hong Kong people wish to keep close track on the latest development of the coronavirus, only to get frustrated by poor user experiences from the available information-sharing platforms. In light of this, within two days, we enhance our smart digital assistant programme to launch the WhatsApp bot, allowing users to check the latest pandemic-related information anytime and anywhere with ease," said Ken Yeung, Co-founder and Chief Executive Officer of Clare.AI.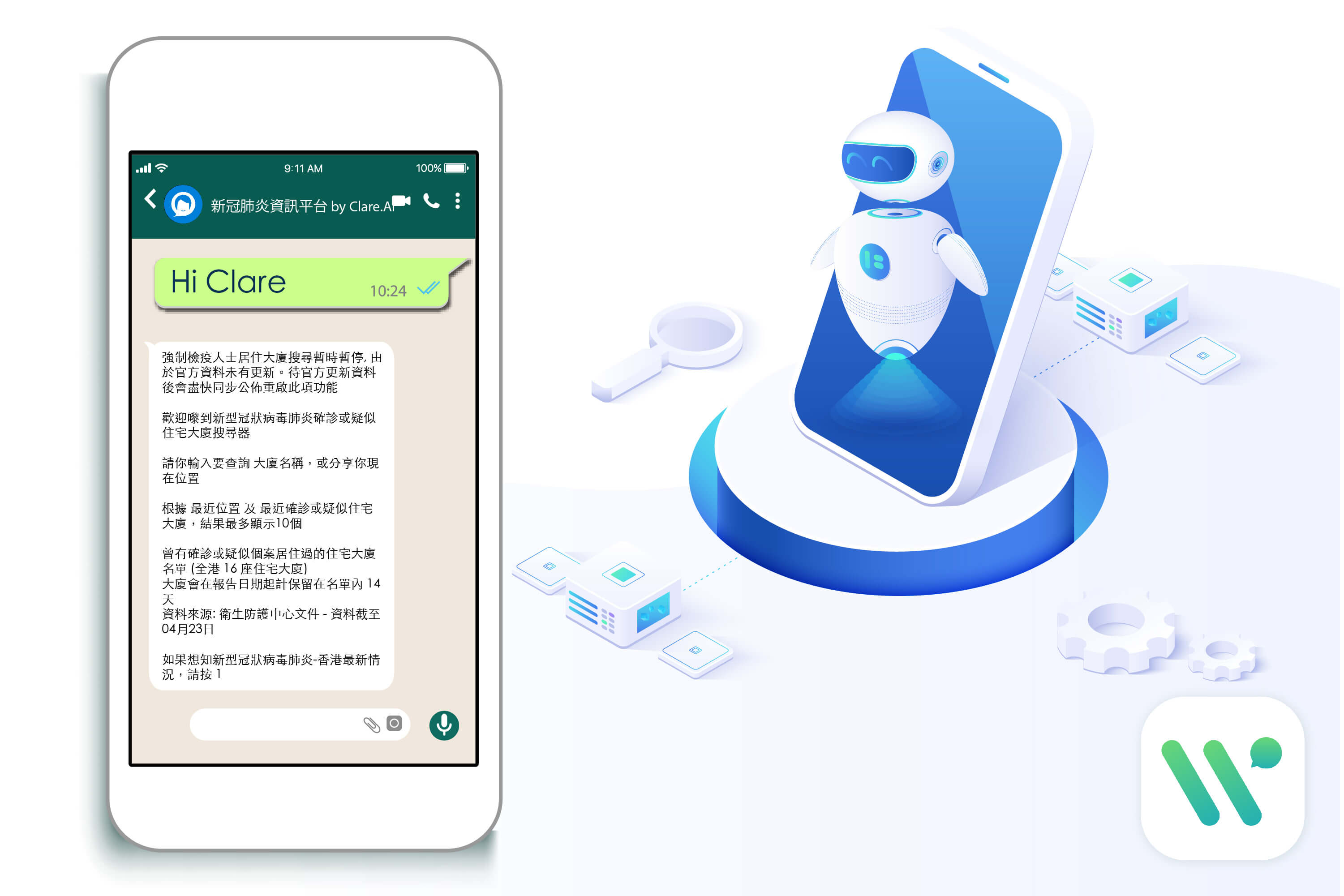 Artificial intelligence (AI) and big data are the backbone technologies fuel Clare.AI, who has developed business solutions across a spectrum of businesses. As an official partner of WhatsApp, the tech start-up has spent years making the best of WhatsApp's application programming interface to develop virtual assistance for businesses to improve their customer services.
The recently launched WATI application is another solution designed to allow multiple users of a business to use and share the same WhatsApp number to enhance customer services. This includes automated reply, the broadcast of personalised messages, chatbot implementation, and more. It is especially attractive for businesses that receive a huge number of enquiries every day, such as travelling and service industries.
Quick facts
WhatsApp-based digital assistant developed by Clare.AI updates the data of the latest confirmed cases and quarantine-related information every 20-30 minutes.
Over 100 enterprises, locally and abroad, have adopted the Hong Kong-developed WATI application since its launch.
Company Profile
Established in 2016, Clare.AI is committed to developing AI powered Chatbots for Hong Kong businesses. A smart assistant that is equipped with a unique natural language processing (NLP) tool to process not only Cantonese, but also the distinct lexicon of language which combines English and Cantonese commonly used in Hong Kong. The Chatbot can deal with over 80 percent of general enquiries on its own greatly reducing the workload of front-line customer service professionals, and contributes to an eightfold increase in customer engagement. Clare.AI was selected by WhatsApp to be among its 30 global solution business partners in 2018.
Video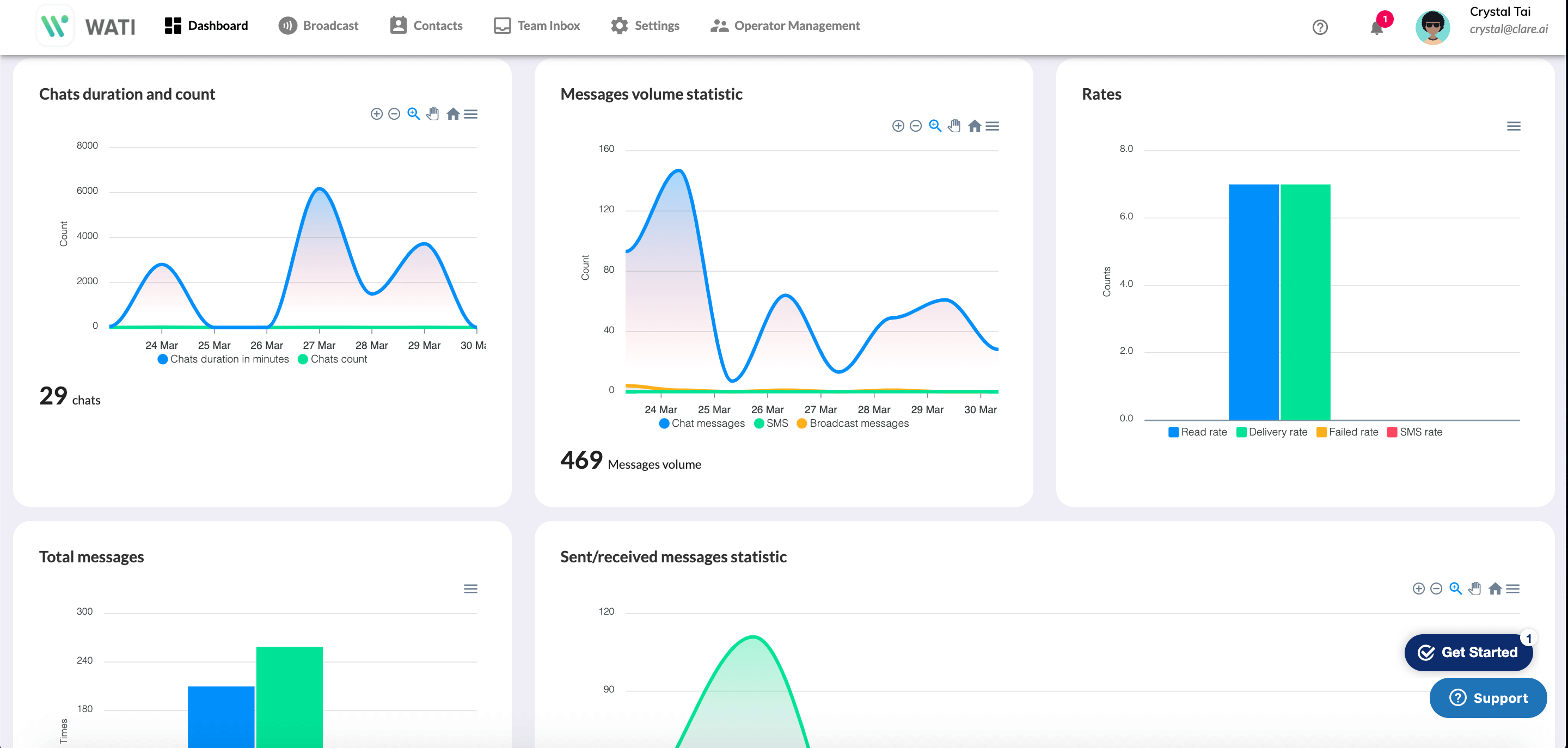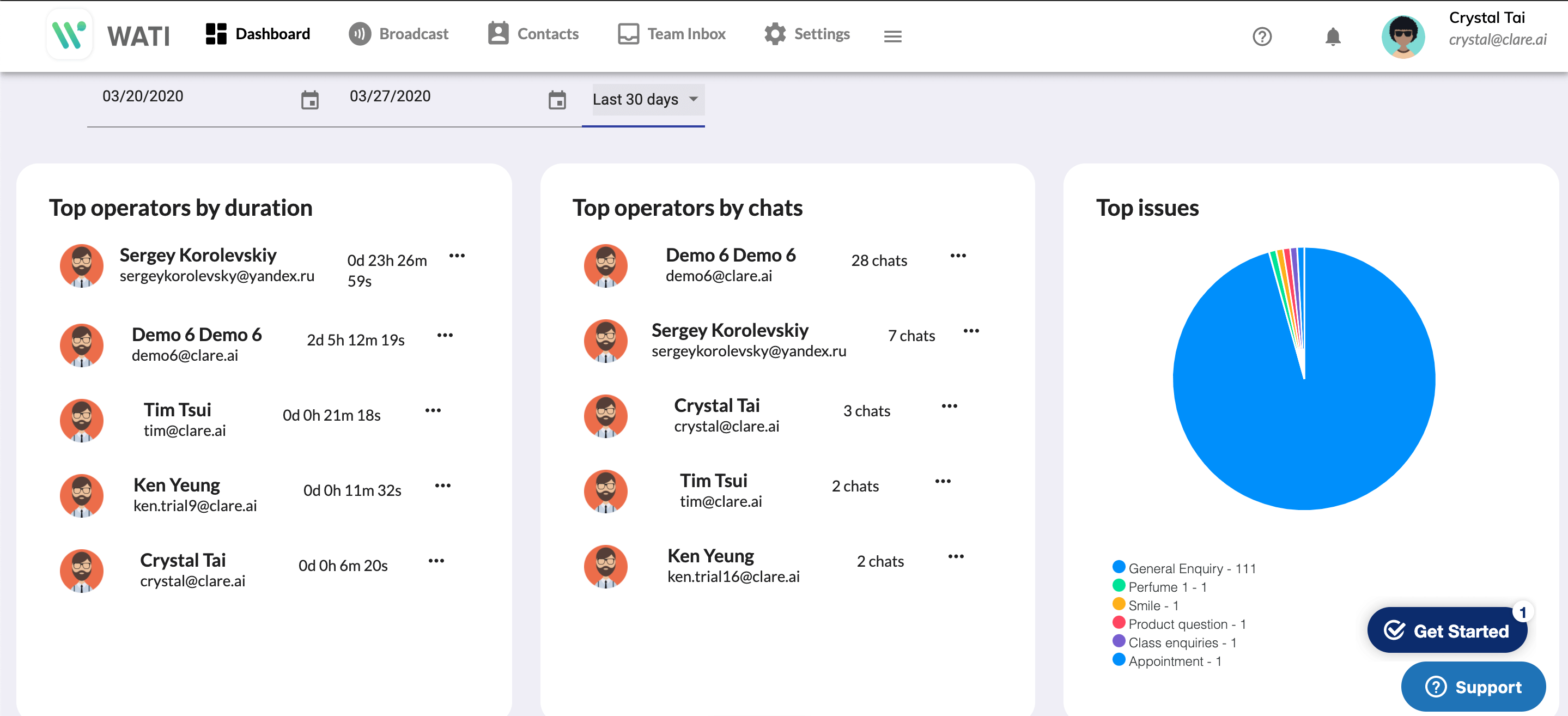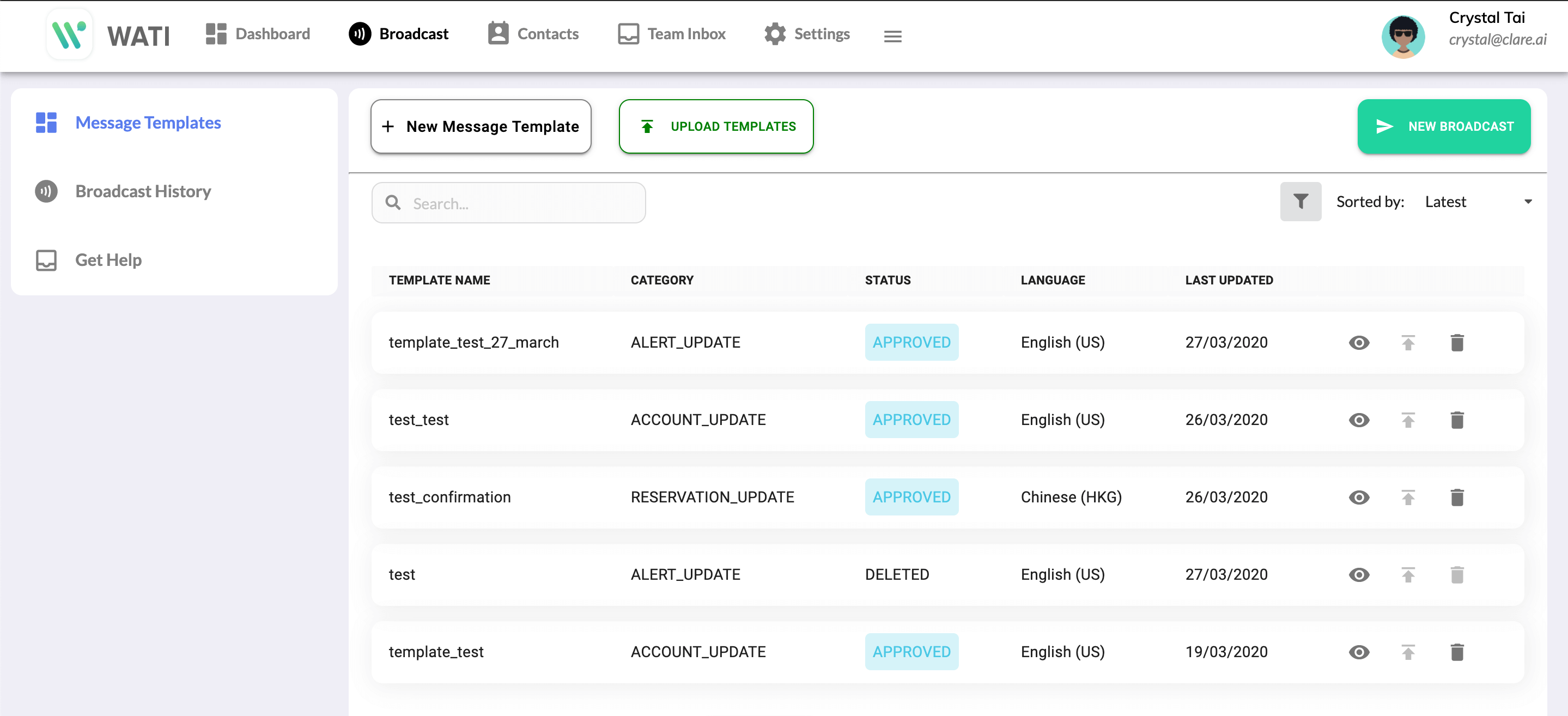 Media