An affordable technique to combine both on-line and off-line business practices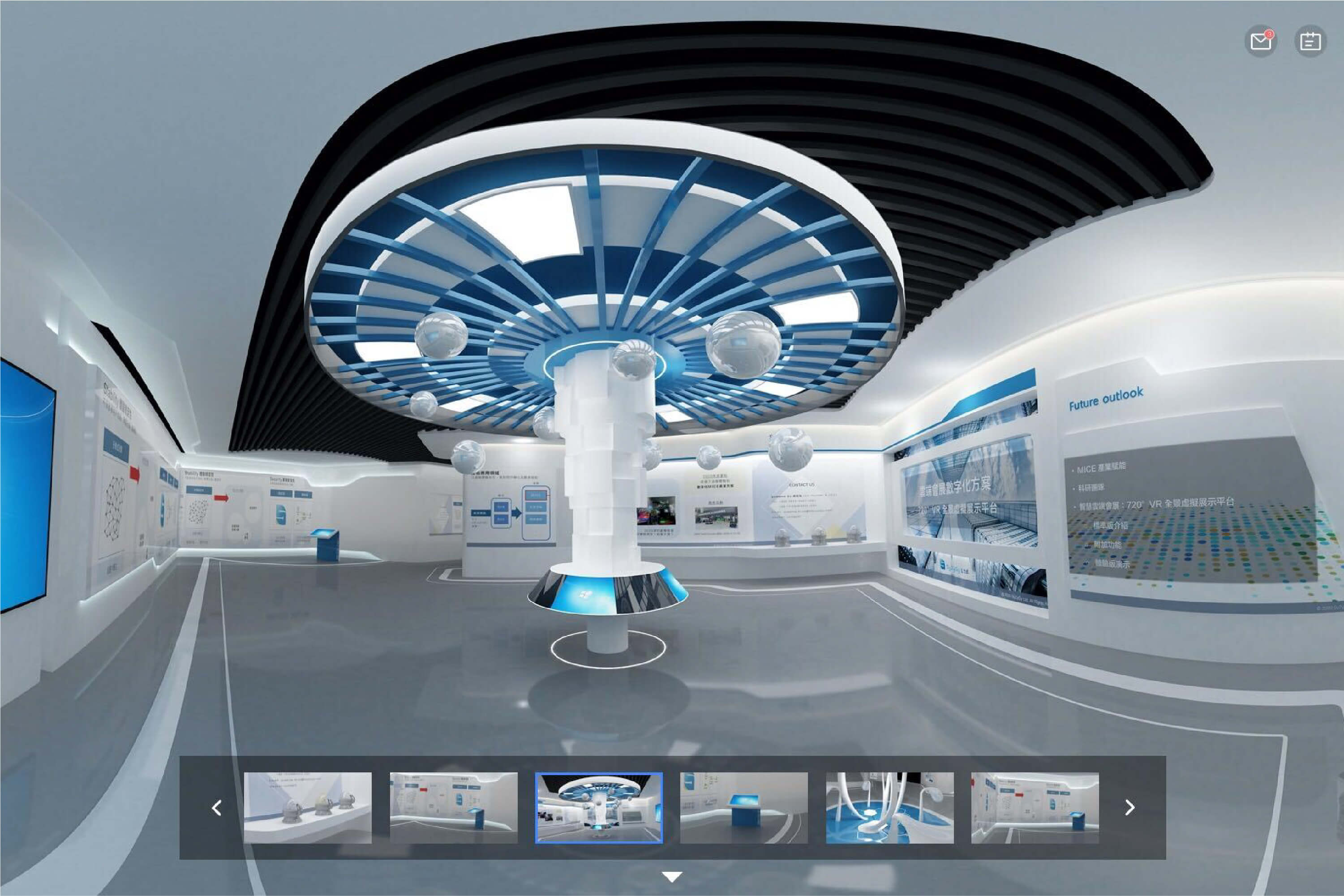 Having experienced the cancellation of an offline virtual reality experiencing project because of the COVID-19, local start-up SyZyGy knows first-hand the challenges faced by enterprises which cannot promote their business at traditional conventions and exhibitions. This difficult situation, however, represented a catalyst for the team to develop its Clairvo solution, offering business solutions which merge both online and offline showcases and exhibitions.
Clairvo is a one-stop solution integrating the best of virtual, and off-line events with three key features; namely exhibitions, conferences, and business matching. The 5G-powered PaaS solution offers good flexibility of the service's various tools and functions for the individual needs of an enterprise, such as the display of static or dynamic content, and different scenario settings. The happy result being a diverse range of virtual exhibitions and events in different times. As such, it helps to promote an enterprise's business in the digital marketplace.
The company believes the merging online and offline experience will gradually be accepted as the business standard across industries. Not only does this application offer affordable virtual solutions, it also boasts good data protection and seamless customer experience, thanks to no third-party API employment.
Quick facts
A one-stop solution integrating virtual, and off-line events including exhibitions, conferences, and business matching
5G-powered PaaS solution offers good flexibility
Company Profile
SyZyGy is a local start-up originally focused on creating gaming experiences and original IP contents. The 5G-powered Clairvo virtual experience solution which it developed in 2020 employs PaaS application, offering enterprises an affordable solution and service thanks to the standardisation of the platform's range of tools and functions. The company's customers can benefit from a purely offline business, or one which combines the advantages of both online and offline operations — thereby sharply raising its competitiveness in this difficult time of the pandemic.