SKOR enhances communication security so that staff can safely work from home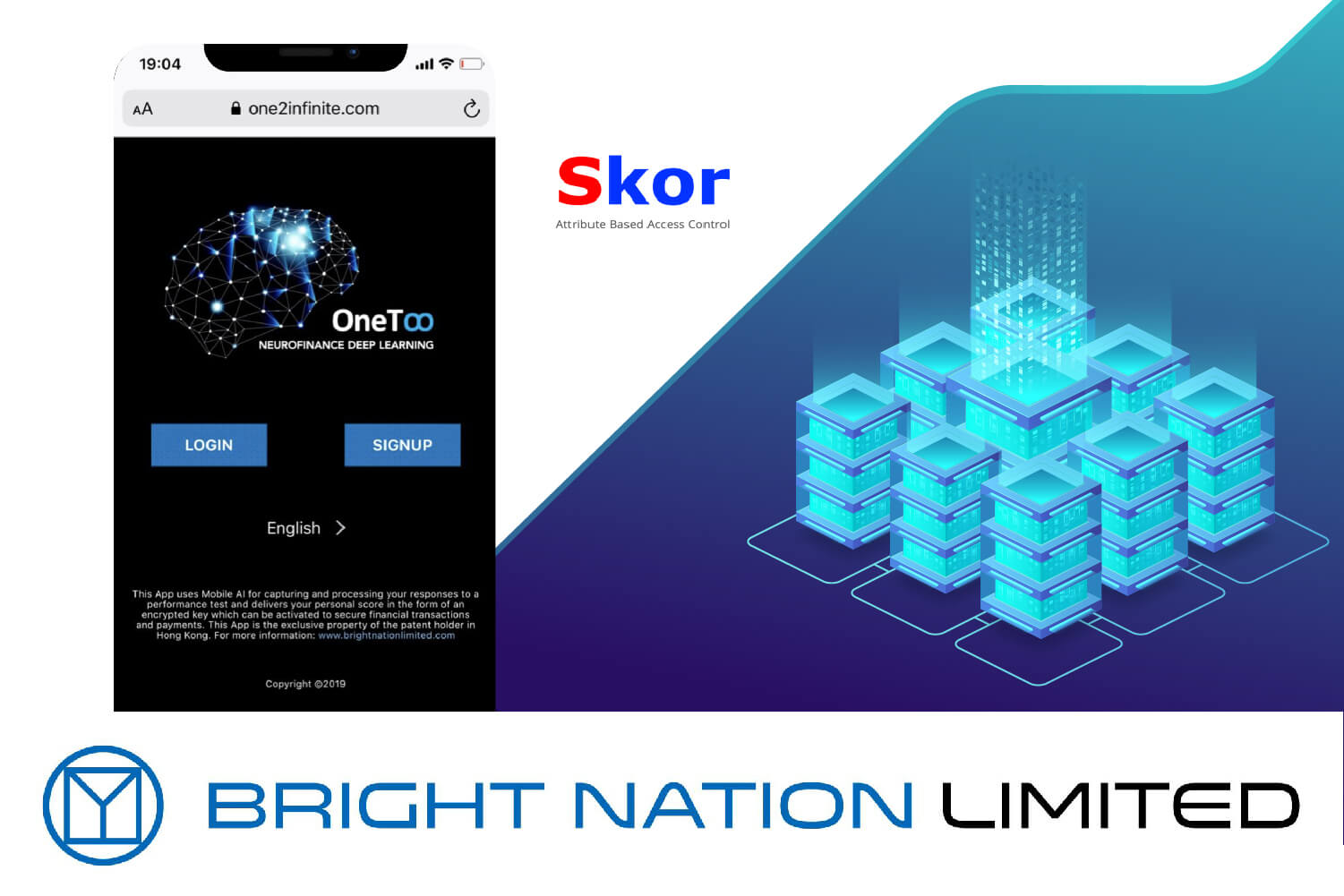 To prevent the spread of COVID-19, social distancing has now become a widespread practice in business and many companies have adopted the policy of working from home. There is a challenge, However, that's posting a challenge to numerous companies as many readily available data management software tools may not able to protect confidential business information if accessing outside the office. While SKOR, a mobile software developed by local start-up Bright Nation, is designed to help companies building up and managing a secure virtual database, called Virtual Box. This exciting new software enables employees to read, edit, and transmit sensitive data with encryption. With that, companies can still operate efficiently during the pandemic.
Thanks to SKOR, department heads can create a unique QR code for their employees according to their ranks. This virtual 'key' grants access to the Virtual Box, and allows the designated employee to read, send and process sensitive data. Since the transmission of data in the system are all encrypted, the risk of information leakage is prevented. Enterprises can thus rest assured that all their employees can work from home in the same secure way that they had worked in their office.
What's more, SKOR can also record all employee activities after they log-into the Virtual Box, including his/her identify, time of log-in, and the GPS location. This way department heads can check and supervise the transmission of data, as well as review the integrity of their staff. With SKOR, even when the employee must work from home, the company can manage and maintain high security levels for all communications, and completely minimize any risk of information leakage.
Quick facts
A secure virtual database to protect confidential business information accessed outside office
Enables employees to read, edit, and transmit sensitive data with encryption
Company Profile
Cyberport Community Member Bright Nation is a local technology start-up focused on cognitive computing. The company specialises in research, development and marketing of bio-inspired AI systems to analyse human behaviour, decision making and related risks; helping enterprises to understand employee behaviour and enhance the efficiency of human resources management.