Virtual insurer helps Hongkongers to protect their families from pandemic
Queenie, a public hospital nurse, was selected on the onset of the pandemic to join the "dirty team" — a specialised team of healthcare professionals assigned to take care of COVID-19 infected patients. Queenie struggled with a dilemma. As a medical professional, the dedicated nurse had prepared to give her best when on duty; as a mother of two, however, she was worried that she could bring the disease back to her family.

Then one lucky day Queenie caught Bowtie's "CEO Talk" livestream on Facebook during a break from work. Feeling dejected, she left a message in the live broadcast to express her feelings, "As a front line medical professional bearing dangerous risks and stress, sometimes it feels like we're fighting alone.". To her pleasant surprise, Bowtie announced they would offer Voluntary Health Insurance Scheme protection free of charge for Hospital Authority employees and their families just a few days later. This generous gesture for frontline medical workers was like a bowl of soothing chicken soup for Queenie's troubled soul. Not only did she receive extra protection as a healthcare professional, but she felt their voices had been heard and respected.
During the course of the pandemic, virtual insurer Bowtie has offered the special health protection scheme to all full-time, part-time and contracted employees working for the Hospital Authority, the Department of Health, private hospitals and clinics. The scheme was later extended to medical and healthcare students performing clinical duties, as well as the immediate families of qualified medical workers. Under the scheme, premiums for the Voluntary Health Insurance Scheme have been waived for the duration of the pandemic. The scheme offers cash allowances for people who are hospitalised, or require quarantine stays related to COVID-19. It also includes full payment for X-ray examinations and CT scans for lung or chest checks.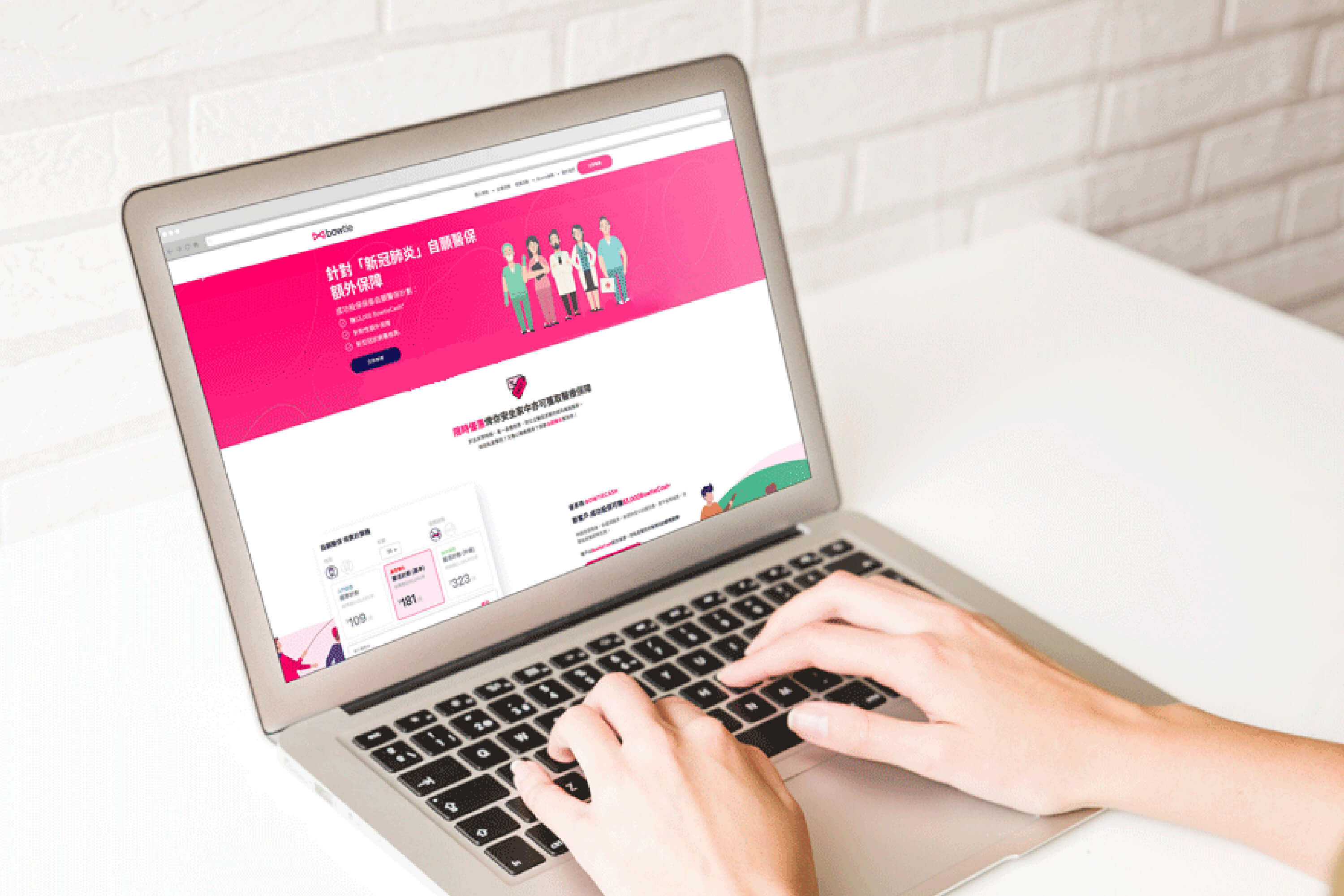 Bowtie has also waived all Voluntary Health Insurance Scheme premiums for the COVID-19 testing saliva specimen delivery team of fellow Cyberport Community Member, Pickupp.
"CEO Talk" is one of the various channels on which the virtual insurer can collect feedback from its clients. According to the company's data, during the pandemic, nearly half of its insured customers believed that additional protection for coronavirus was an important factor in choosing an insurance plan for their needs. Some clients even pointed out that due to the pandemic, they had to retire earlier than expected and would no longer be covered by their company's corporate medical insurance plan.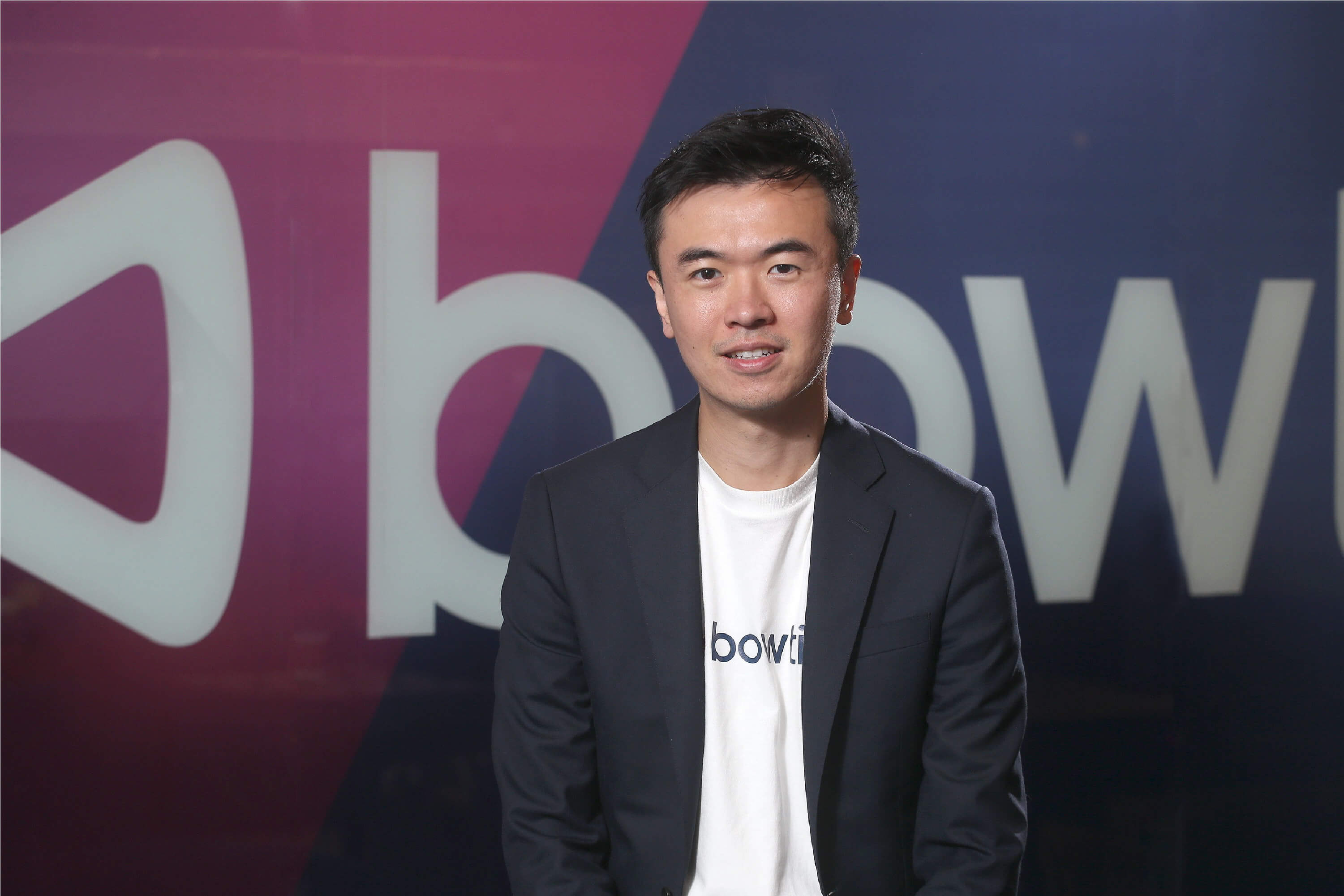 Fred Ngan, Co-founder and Co-Chief Executive Officer of Bowtie, said, "We have been fighting the pandemic for more than half a year now. While we all feel weary, Hong Kong people never give up! This spirit has been inspiring. As a local Hong Kong brand, we strongly believe that the insurance industry has an important social responsibility role to play. For this reason, Bowtie will do its best to protect Hong Kong people, and their families during this dangerous pandemic. We will continue to provide additional protection related to the coronavirus whenever necessary,"
Quick facts
Bowtie offers protection on viral testing and treatment for Hong Kong residents, right from birth to age 75, who are clients or direct relatives of the members of the Voluntary Health Insurance Scheme, and outpatient service "BowtieGo".
Over the past six months, there have been over 1.9 million visits to Bowtie's digital portal; and on average the total sales increased by 30 percent per month.
Winner of the Excellence in Digital Transformation Award in the Hong Kong Insurance Awards 2019.
Company Profile
An alumnus of both the Cyberport Creative Micro Fund and Cyberport Incubation Programme, virtual insurer Bowtie is the first "Made in Hong Kong" brand in the insurance industry. With the support of innovative technology and medical expertise, the InsurTech company offers a convenient digital platform for clients to obtain quotations on commission-free and protection-only medical insurance products, proceed underwriting, and file a claim. Bowtie has raised over HK$230 million in the seed round funding. Investors include Sun Life Financial and Hong Kong X Technology Fund Investment.
Video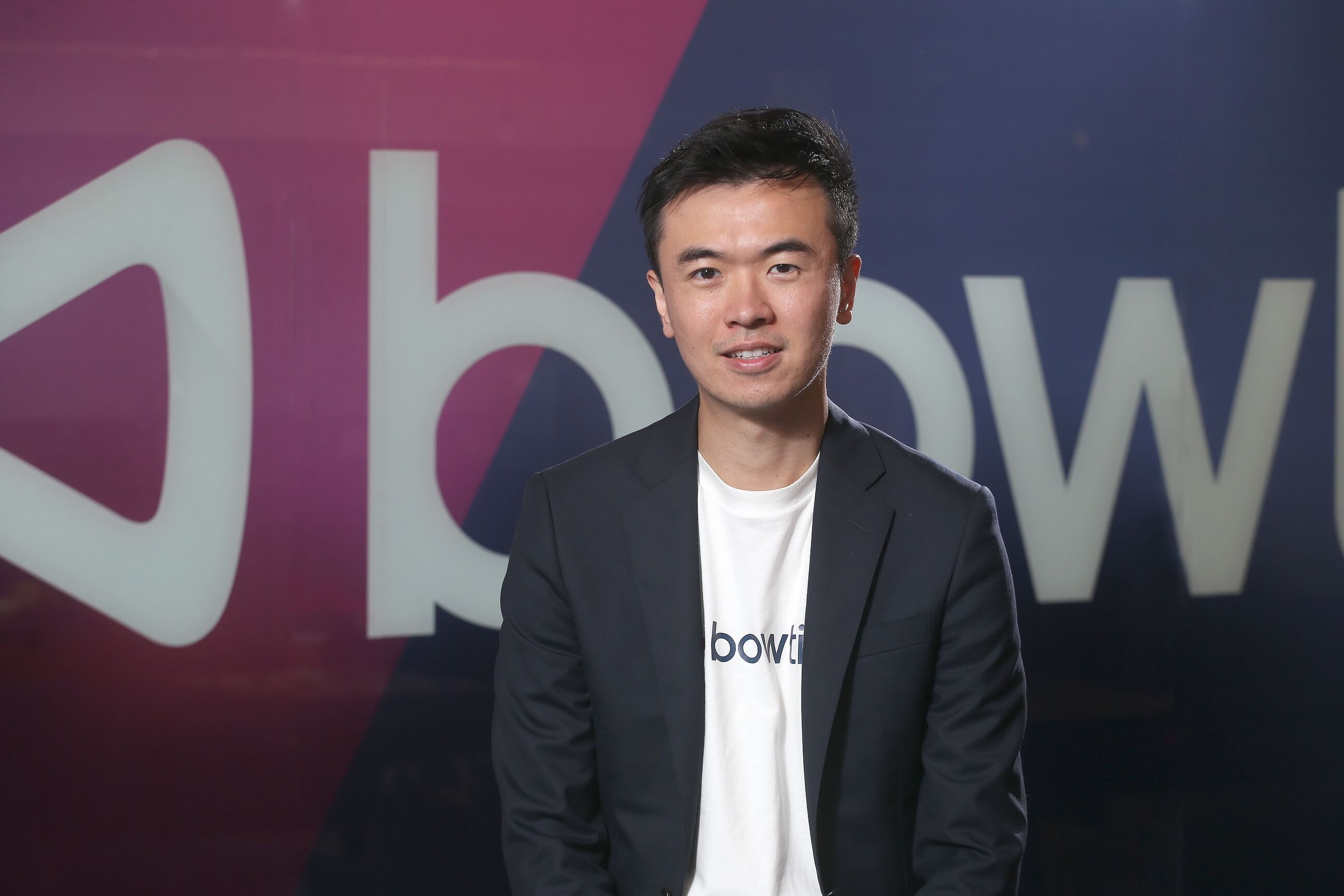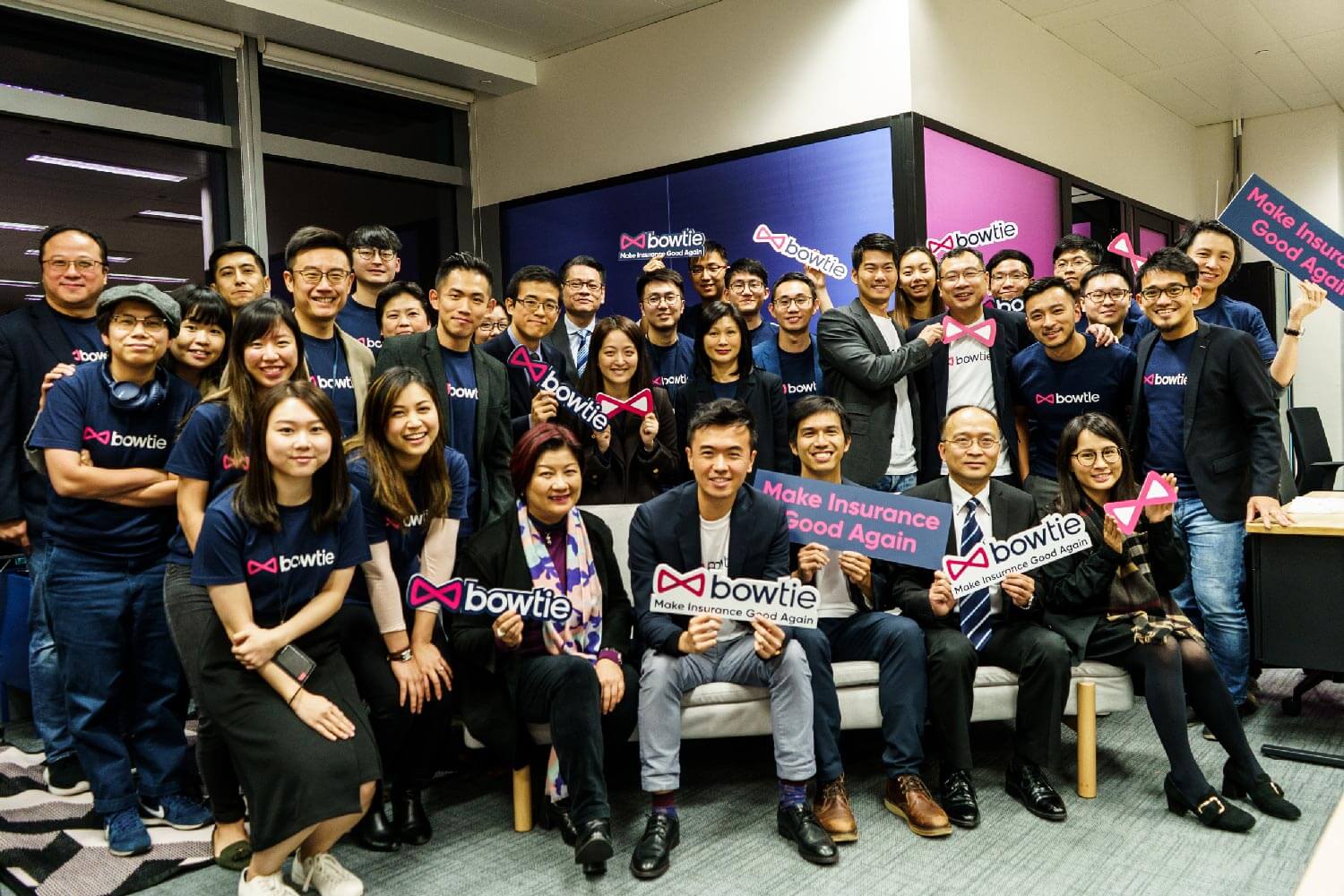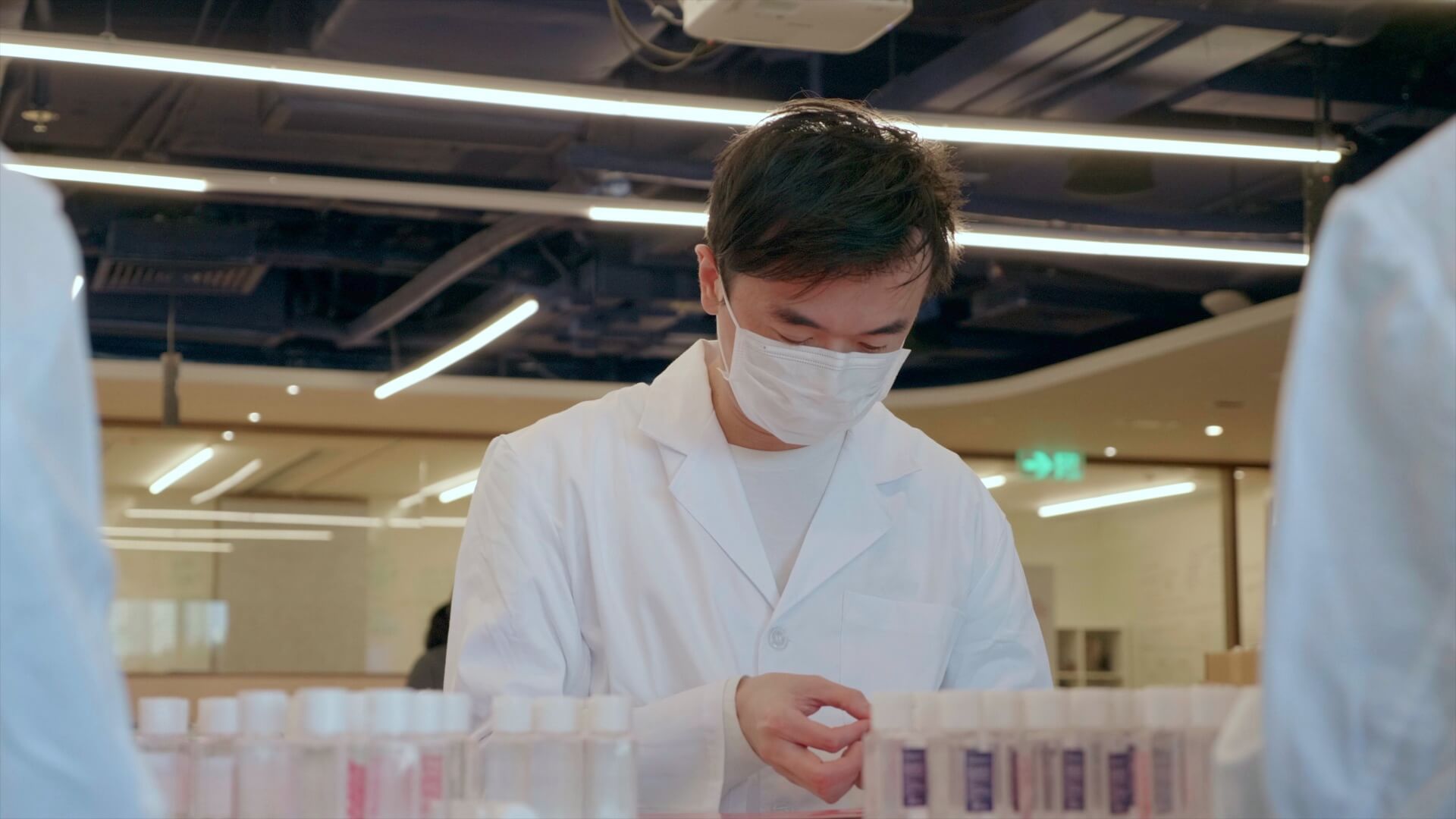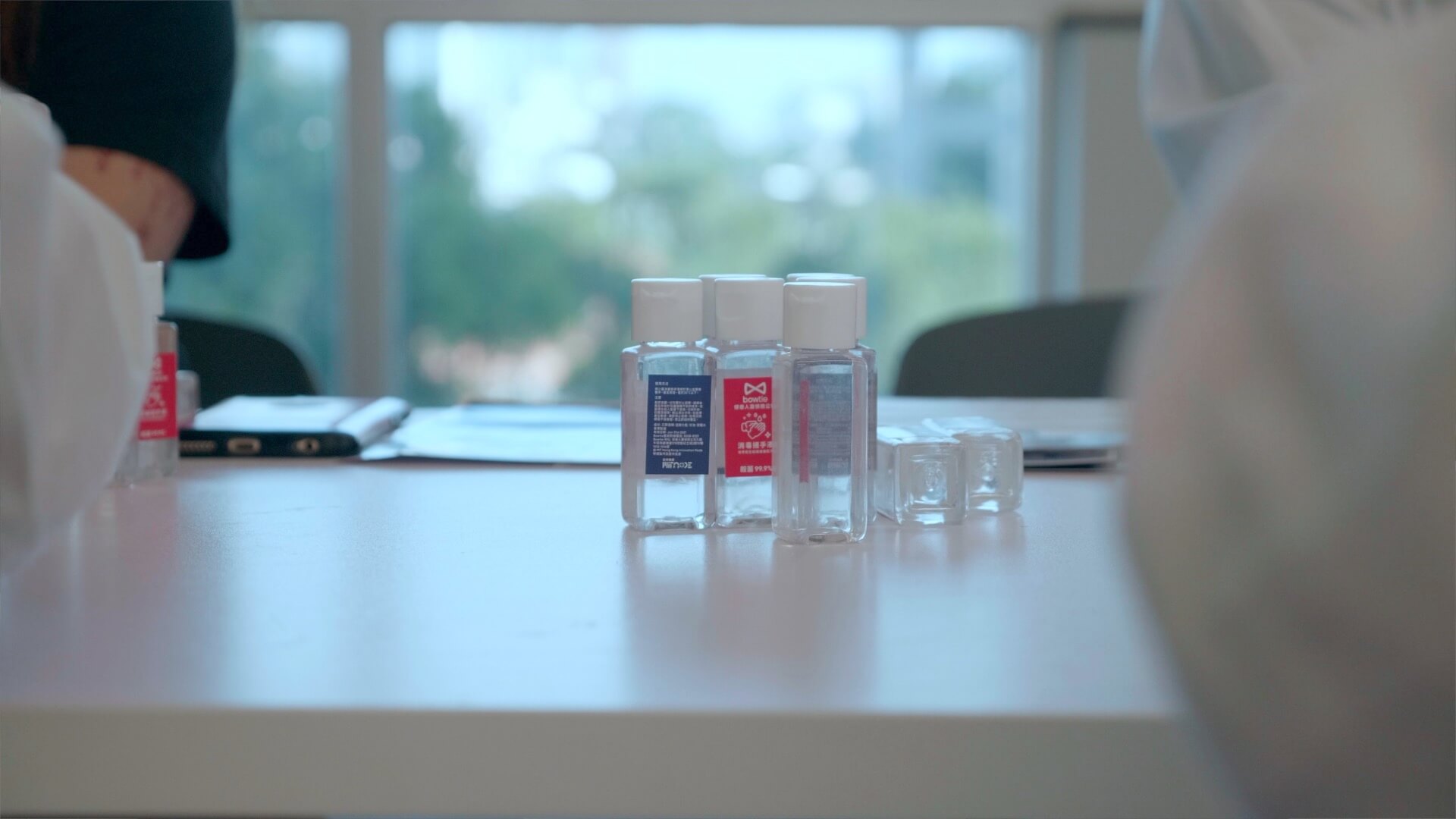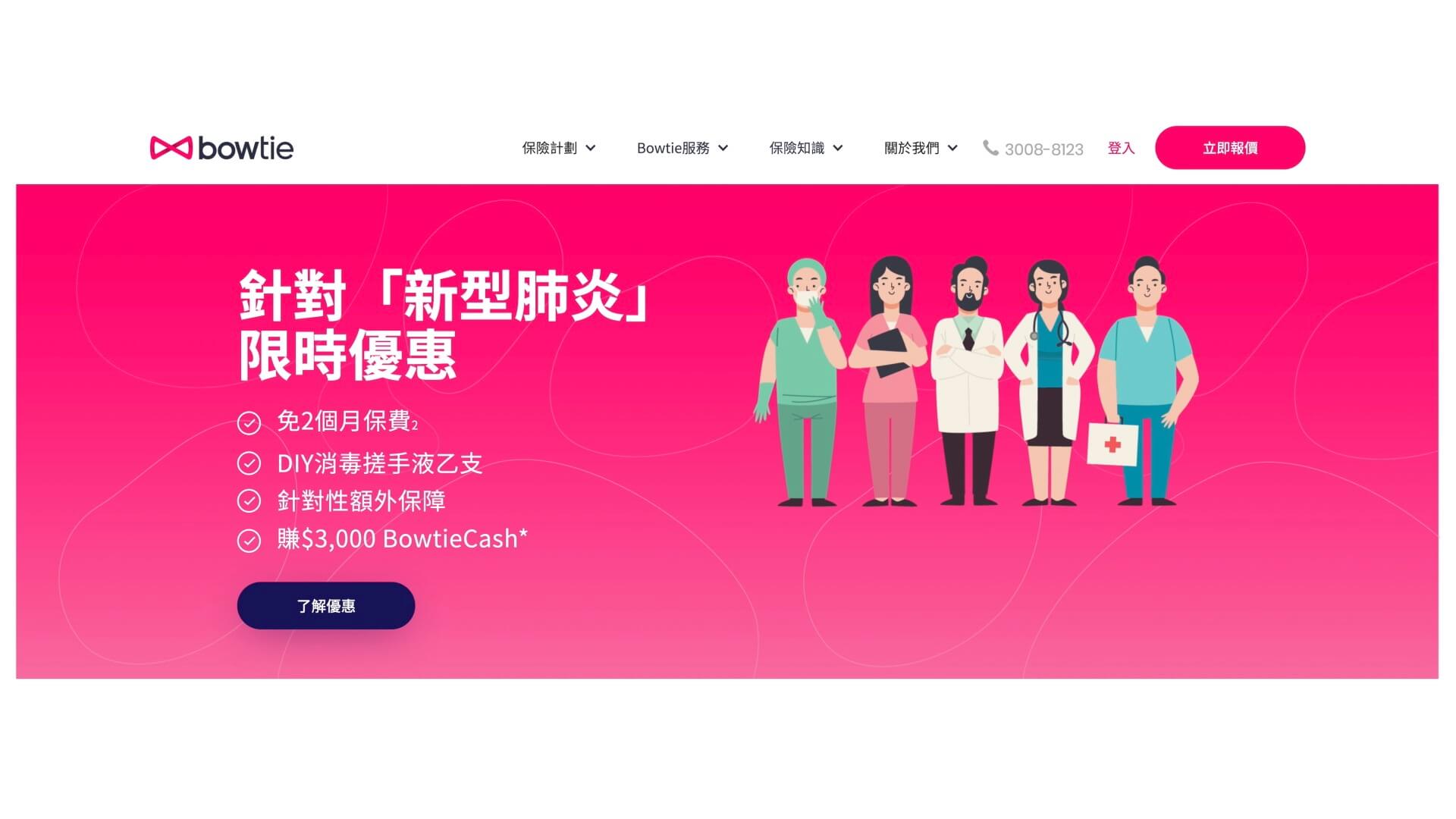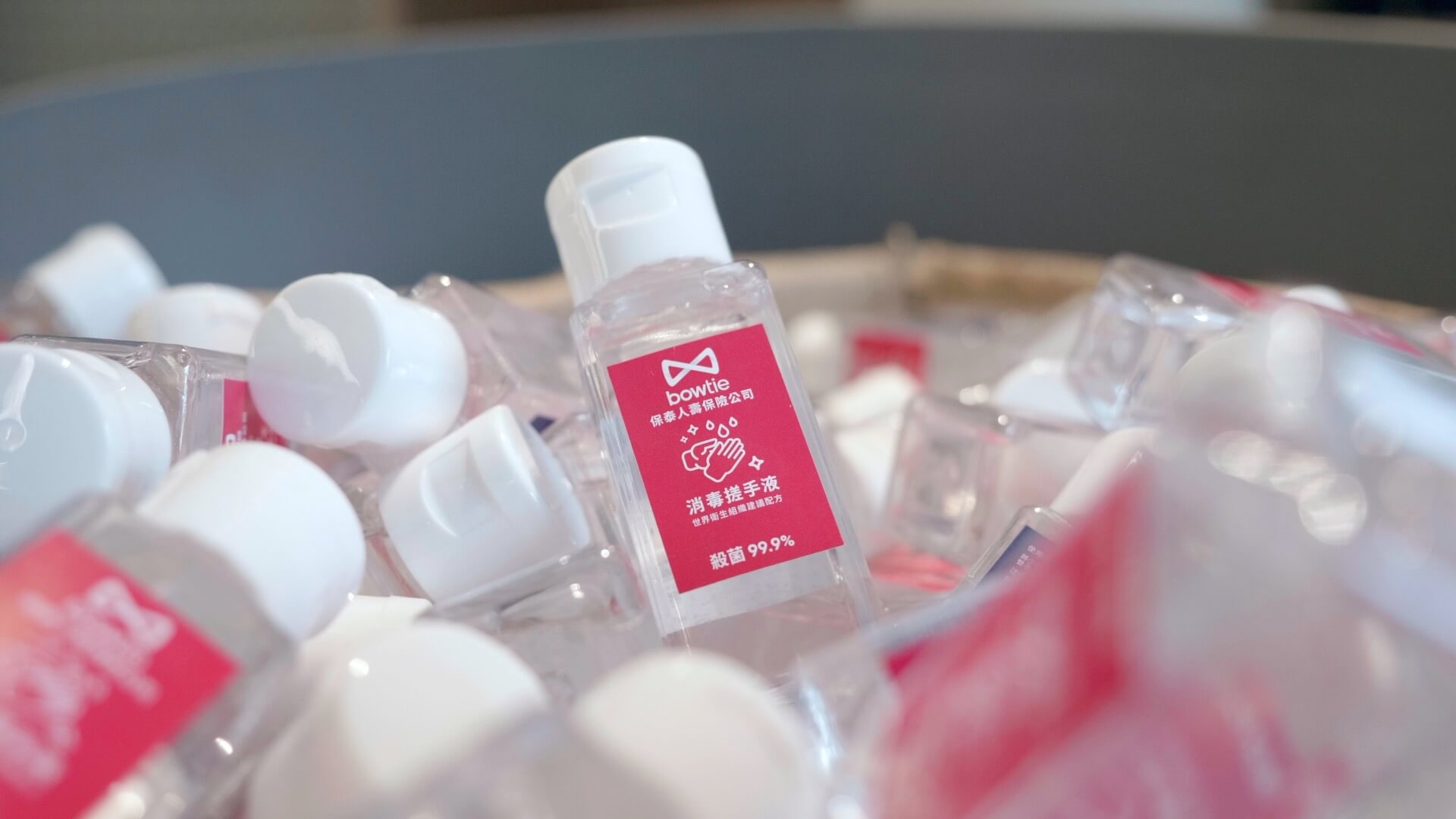 Media