Smart air quality management helps ensure a healthy indoor environment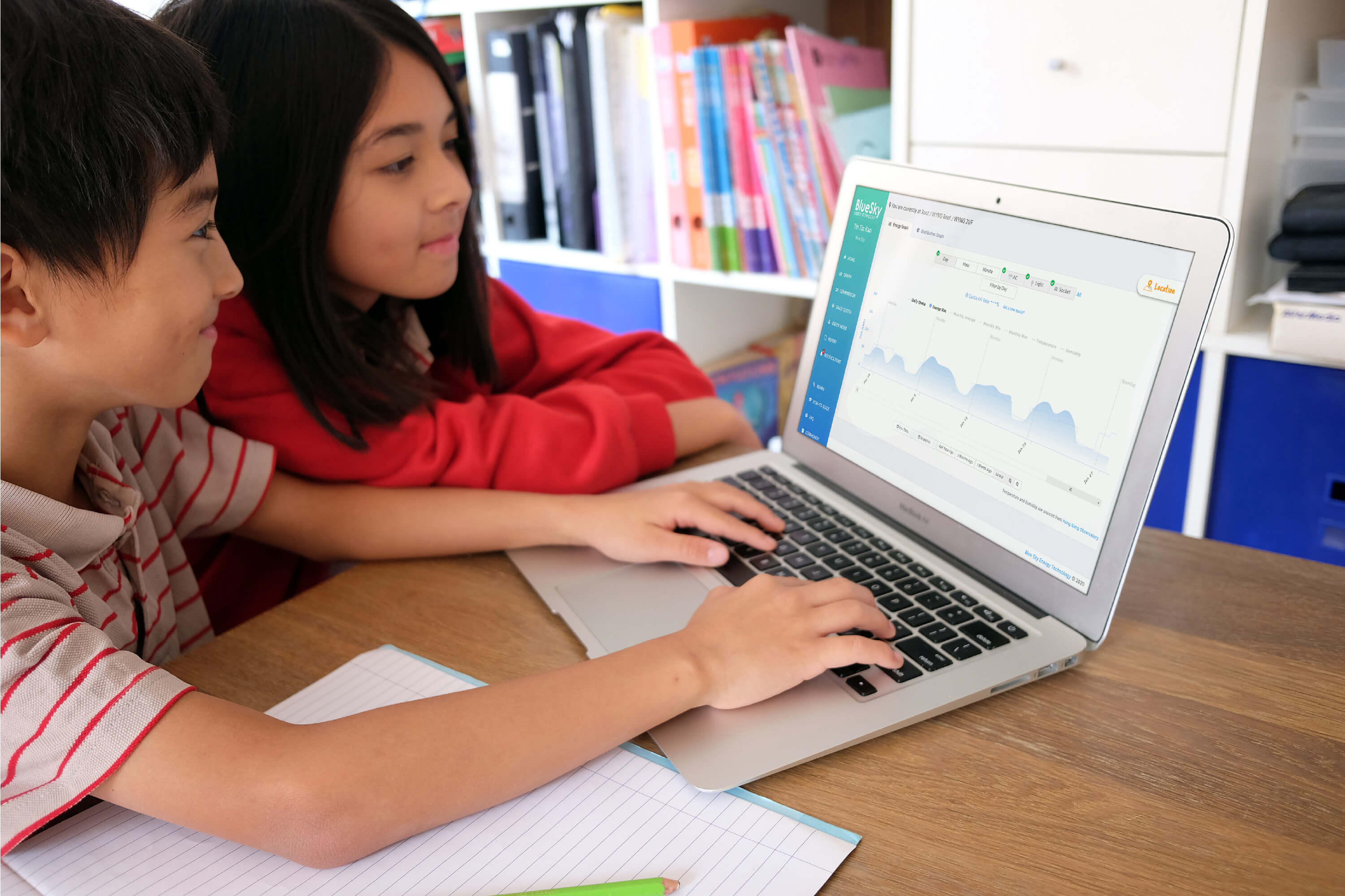 According to the World Health Organisation (WHO), more than 80 percent of the world's population are exposed to poor air quality levels exceeding WHO guideline limits, and most people spend on average more than 90 percent of their time indoors. Since the beginning of the COVID-19 epidemic, ever more people are working or learning from home, thus spending less time outdoors and getting less fresh air. The need to maintain indoor air quality, therefore, has never been more pressing.
Blue Sky Energy Technology is committed to improving indoor air quality through the development of a real-time energy monitoring platforms by utilising IOT technology and big data. . By employing a the company's air quality sensors and air purifiers, property managers can easily manage and monitor the indoor air quality within their buildings.
With its dual-sided and multi-layer filters, BlueSky Pure Air can purify 690 m³ of air per hour in a space of 850 sq.ft., effectively filtering bacteria, viruses, particulate matter, pollen, dust, suspended particles, and airborne allergens. In addition, as the machine is equipped with ultraviolet sterilisers on both sides, it can keep your indoor environment clean and clear.
Meanwhile, BlueSky Pure Air Monitor keeps track of indoor temperatures and humidity levels, as well as levels of carbon dioxide (CO₂), suspended particles (PM2.5), and volatile organic compounds (VOCs). Its monitoring range and accuracy fulfill the WELL Building Standard™ requirements. Real time indoor air quality data can be displayed on the user's mobile phone, tablet or computer, enabling building management to make appropriate adjustments for cleaner and healthier indoor air at a realtively low cost.
Quick facts
BlueSky Pure Air can purify 690 m³/h of air in a space of 850 sq.ft.
BlueSky Pure Air Monitor can keep track indoor temperature, humidity, CO₂ concentration, and suspended particles levels
Company Profile
Blue Sky is a building IOT company offering solutions for high performance buildings to improve energy efficiency and indoor air quality. Specialised in indoor air monitoring and purification, smart sensor deployment, and data-driven analytics, Blue Sky is ready to customise solutions according to the needs of individual commercial offices, schools, institutions, or members of the F&B and retail industries. Their clients include the University of Hong Kong, the Hong Kong University of Science and Technology, along with numerous other commercial and academic institutions.