Open innovation challenge platform connects the world for the best COVID-19 solutions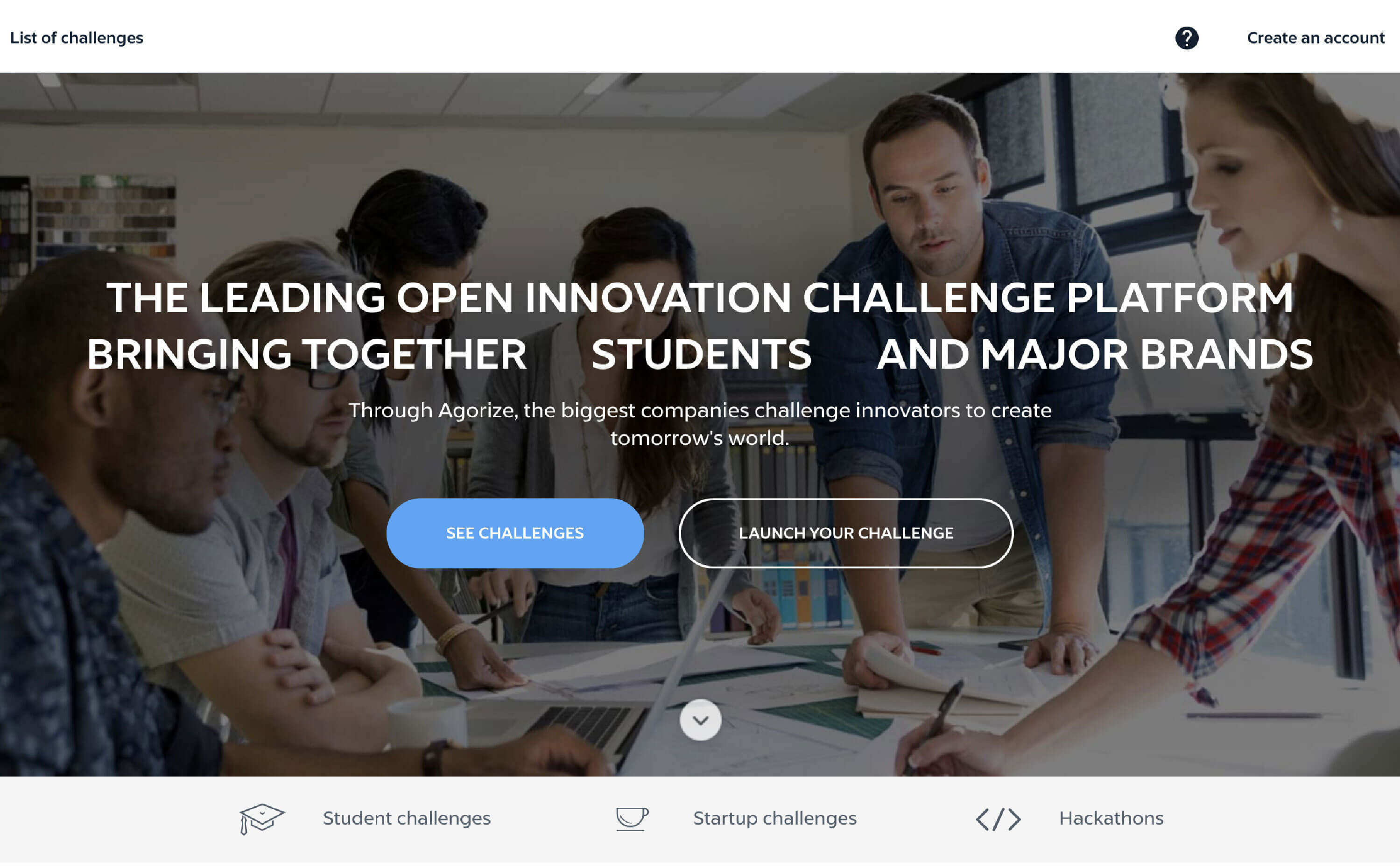 In a knowledge-based economy, it is no longer competitive for enterprises to rely on internal resources to implement high-cost innovation. That's why open innovation, a business management model that promotes collaboration with people and organisations outside the company, has become the leading model that many major enterprises are adopting all over the world.
Open innovation challenge platform Agorize understands that creative ideas can come from anywhere in the world, many of them from where you might least expect them to be. Through hosting a wide range of programmes including hackathons, start-up competitions, student ideation pitch-contests, and in-house challenges, the platform helps their clients find effective solutions at a much lower cost. All of this can be easily managed from start-to-finish by the companies, enabling them to create their futures through innovative means.
Agorize believes open innovation has become the key to long-term success for governments and enterprises. To cope with the COVID-19 epidemic, the company collaborated with the Montreal General Hospital Foundation to launch a global innovation challenge, calling for teams to design simple, low-cost, and easy-to-manufacture ventilators. Agorize even set aside a prize of USD$144,000 to be distributed amongst winning teams as funding to further develop their proposals.
Quick facts
Open innovation challenge platform helps clients to obtain low cost solutions
A global innovation challenge launched for a simple, low-cost, and easy-to-manufacture ventilator
Company Profile
Established in 2011, Agorize is an open innovation challenge platform committed to helping governments and enterprises to create, launch and manage open innovation challenges in an easy way. Through the online platform, clients can monitor the progress of their projects and communicate instantly with all participants. These highly interactive projects not only enable clients to access the most creative ideas, talents and solutions from around the world, but also raise their brand awareness. Since its establishment, Agorize has successfully provided services to more than 250 well-established companies including Google, Microsoft, AXA, and Bank of America, by connecting them with five million innovators.