Portable lab allows students to conduct biotech experiments at home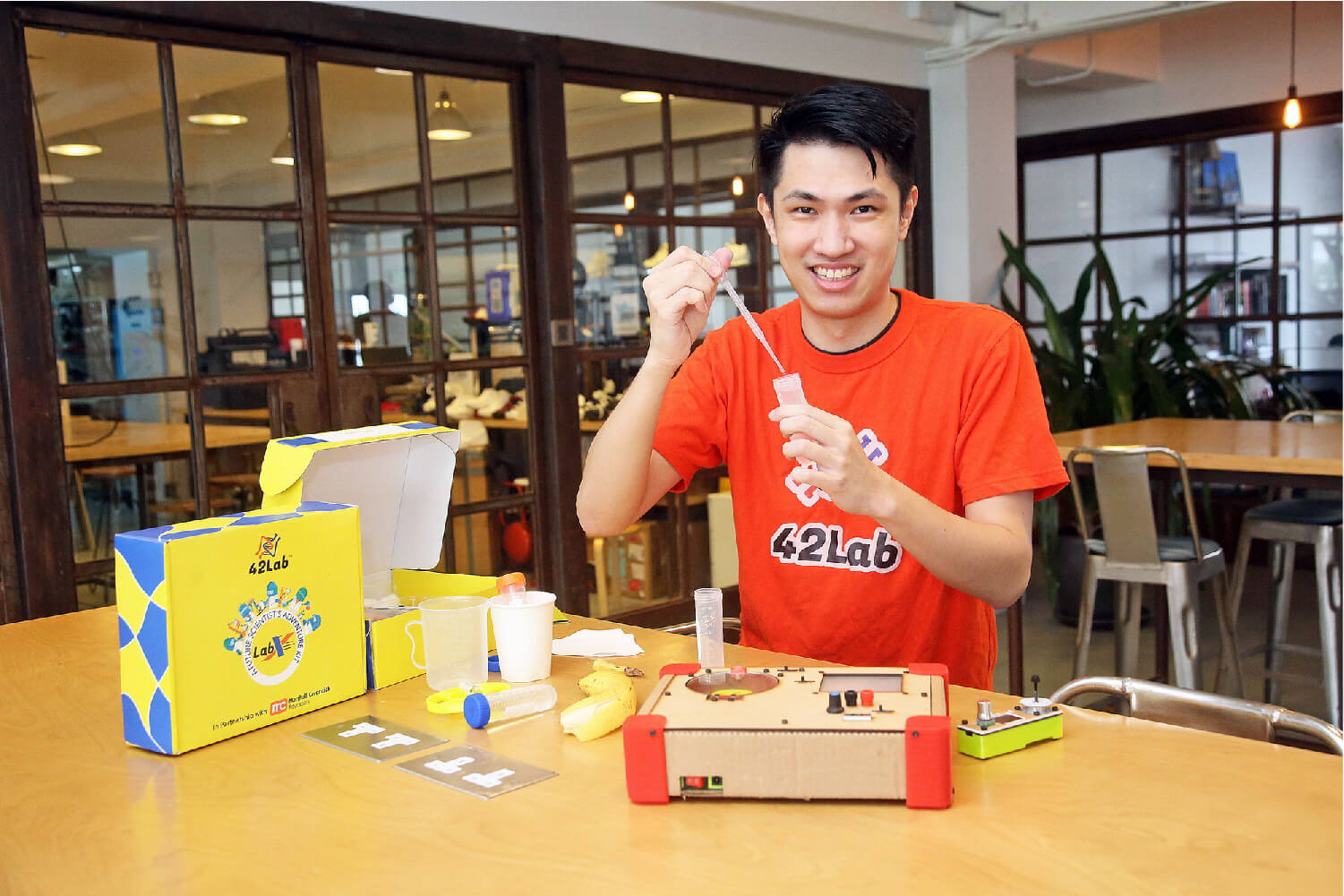 Since the outbreak of COVID-19, face-to-face classes have been suspended for prolonged periods of time. And students have adopted a new normal of e-learning at home. However, not all academic subjects can be taught online. For science classes involving biotech experiments, online teaching is not the whole learning experience. However, Cyberport Community Member 42Lab readily fixed this issue by ingeniously developing a portable biotech lab, so students can conduct their experiments inside their own homes.
Founder of 42Lab, Dr Data Ng received his PhD in Physics from the University of Hong Kong. Ever a scientist, he developed a suitcase-sized portable laboratory to encourage young students to conduct fun and interesting biotech experiments on their own. He believes that Hong Kong has been playing an important role in biotech and biomedicine in Asia.
For example, take the COVID-19 rapid test developed by the Faculty of Medicine of the University of Hong Kong; it has already been adopted by more than 40 countries and regions. With the aim to cultivate biotech talents in the biological science field, 42Lab developed a range of laboratory equipment to engage students to take those crucial first steps in biotech experiments.
Portable 42Lab is equipped with professional tools such as centrifuge and PCR machines. A total of 18 different biotech and chemistry experiments can be created with the tools, including microbial fermentation, DNA extraction, and robot simulation. The laboratory set comes with a software so teachers can monitor the learning progress of students at home if classes are suspended again, ensuring that teachers can always play a role in students' learning.
Quick facts
Portable biotech lab for students to conduct experiments at home during class suspension
Low-cost, light-weight biotech equipment for a range of biotech experiments
Company Profile
Established in Singapore in 2017, 42Lab is a biotech firm with a focus in developing "portable biotech experiment hardware", a STEM teaching tool. The company aims to provide low-cost biotech equipment such as centrifuge, PCR machines and Transilluminators, allowing students to conduct a wide range of biotech experiments easily and on their own.