What if you could buy a mask anytime in a vending machine nearby?
Clearence returned to the office in the morning. Exhausted and defeated, he plunked himself down on the sofa. Clearence spent the whole night driving around Hong Kong looking for masks, to no avail. At around 2am, he received a message from a friend, telling him about a shop giving out masks the next morning. He drove there immediately and queued for hours, with nothing to show for it.

He was on the verge of tearing up at the thought of this predicament he shared with so many Hong Kongers. But his frustration gave him an idea.

A month later, Clearence's company SmADt launched the first mask vending machine in Hong Kong.
To Clearence a vending machine meant 24 hours service. No more need to line up, eliminating the risk of infection. And, the best part of all? The price is both fixed and fair. Within just two months, his team had set up machines in over twenty residential estates.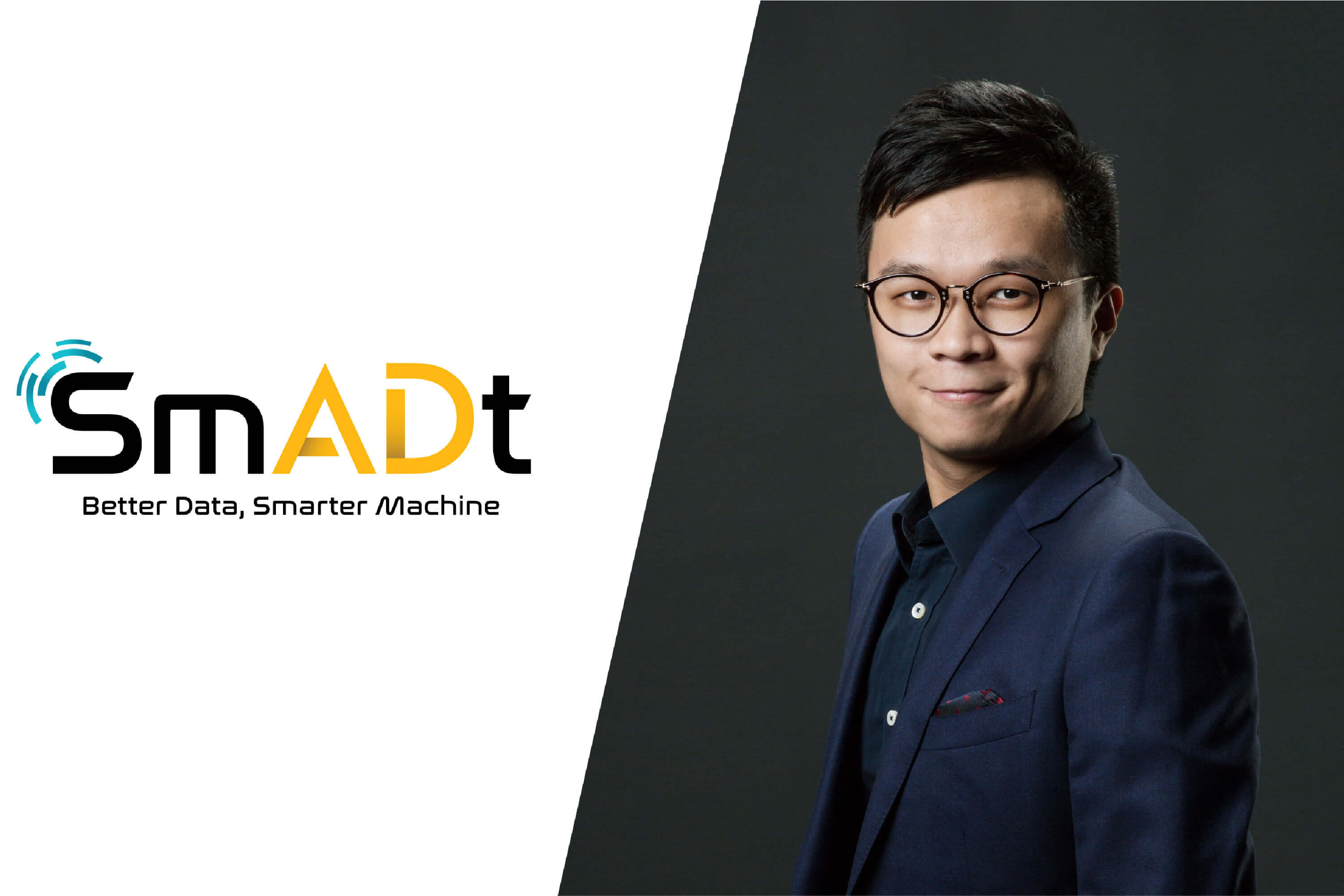 Clearence, the Founder and Chief Executive Director of SmADt hoped to utilise his team's knowledge and technological skills to help Hong Kong overcome this challenging time.
Their product, however, is no ordinary vending machine. Its central system was developed by SmADt's own engineers. The system allows the team to add and drop different functions with a few clicks; it also helps streamline the restocking procedure, whether adjusting product size, or updating the stock quantity — all this can be done in this one single system.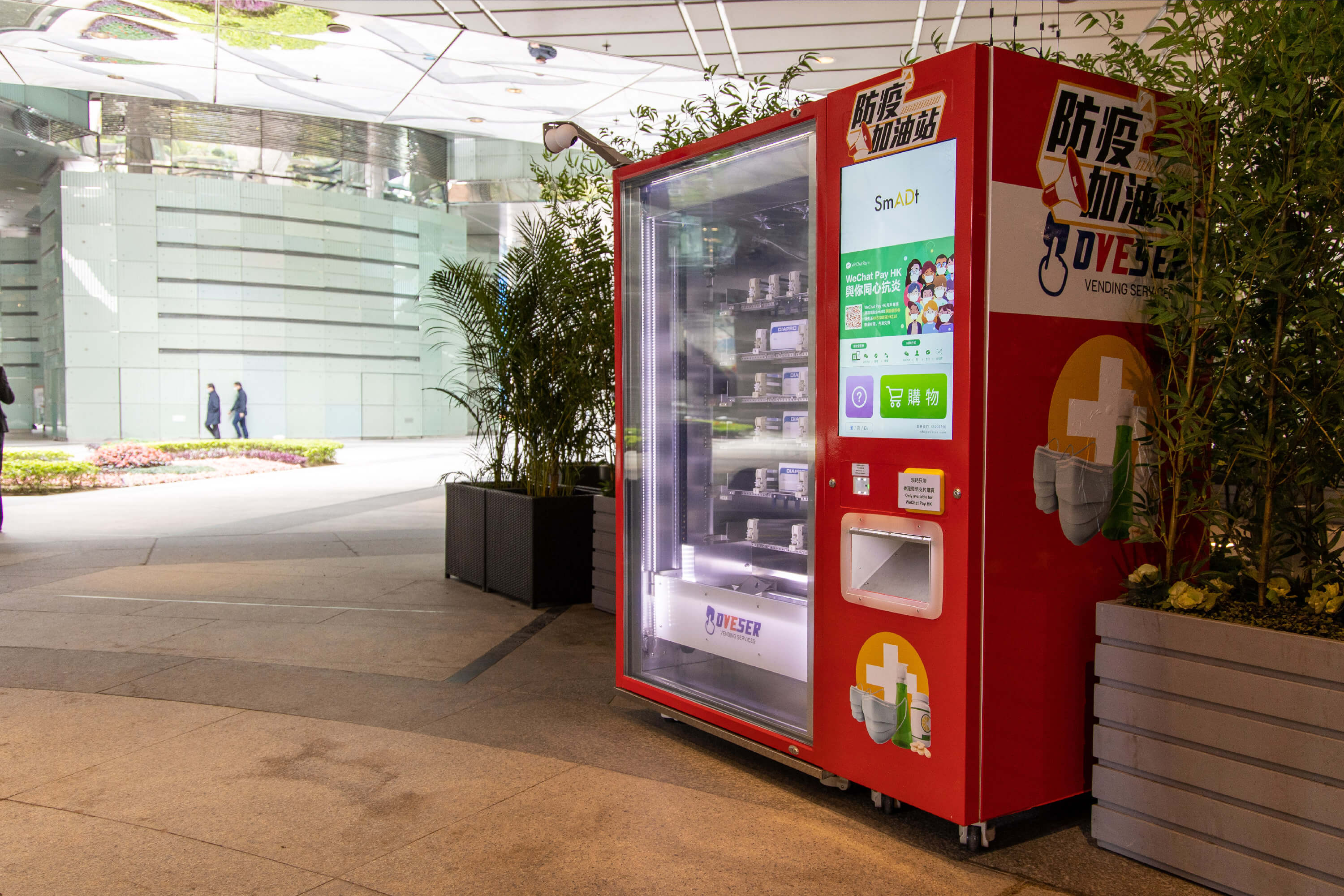 The centralised operating system means SmADt can work out the restocking schedule and cycle intelligently to minimize logistic costs. Through artificial intelligence analysis, the team is also about to understand popular products and consumer preference to formulate better marketing strategies.
Each machine is connected to the network so the logistic team can get real time information about stock quantity. In case of operation problems, engineers can even help fix it remotely through cloud computing, eliminating the need for engineers to physically travel to the site of the vending machines.
Quick facts
The central operating system of the vending machine was developed by SmADt's in-house engineers. This means the whole chain of operations can be carefully managed seamlessly.
Since the pandemic began, SmADt has supplied over 20,000 masks to public organisations, NGOs and general public in Hong Kong and Macau.
Company Profile
Established in December 2019, SmADt offers solutions to enhance consumer experiences through IoT technology. The tech startup uses big data analysis to refine the strategies for supply chains, brands and marketing campaigns, offering a smart retail ecosystem to improve their operation efficiencies, hence aiding businesses to maximise their own opportunities as well.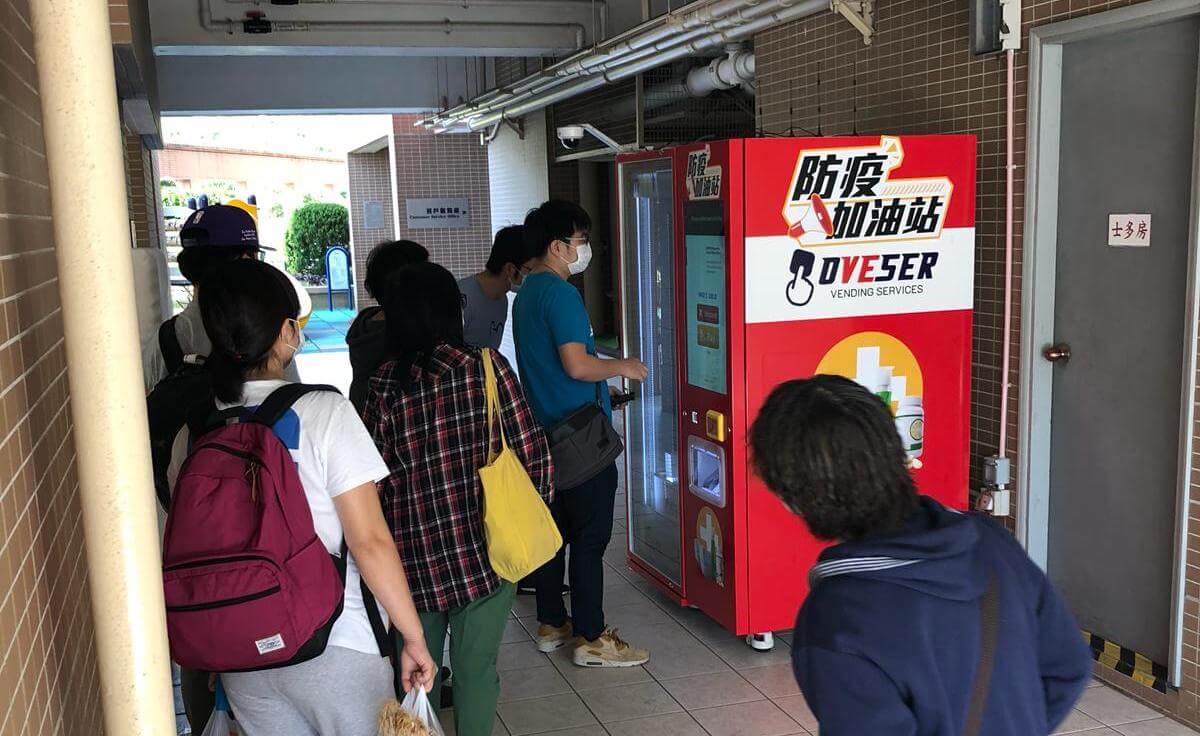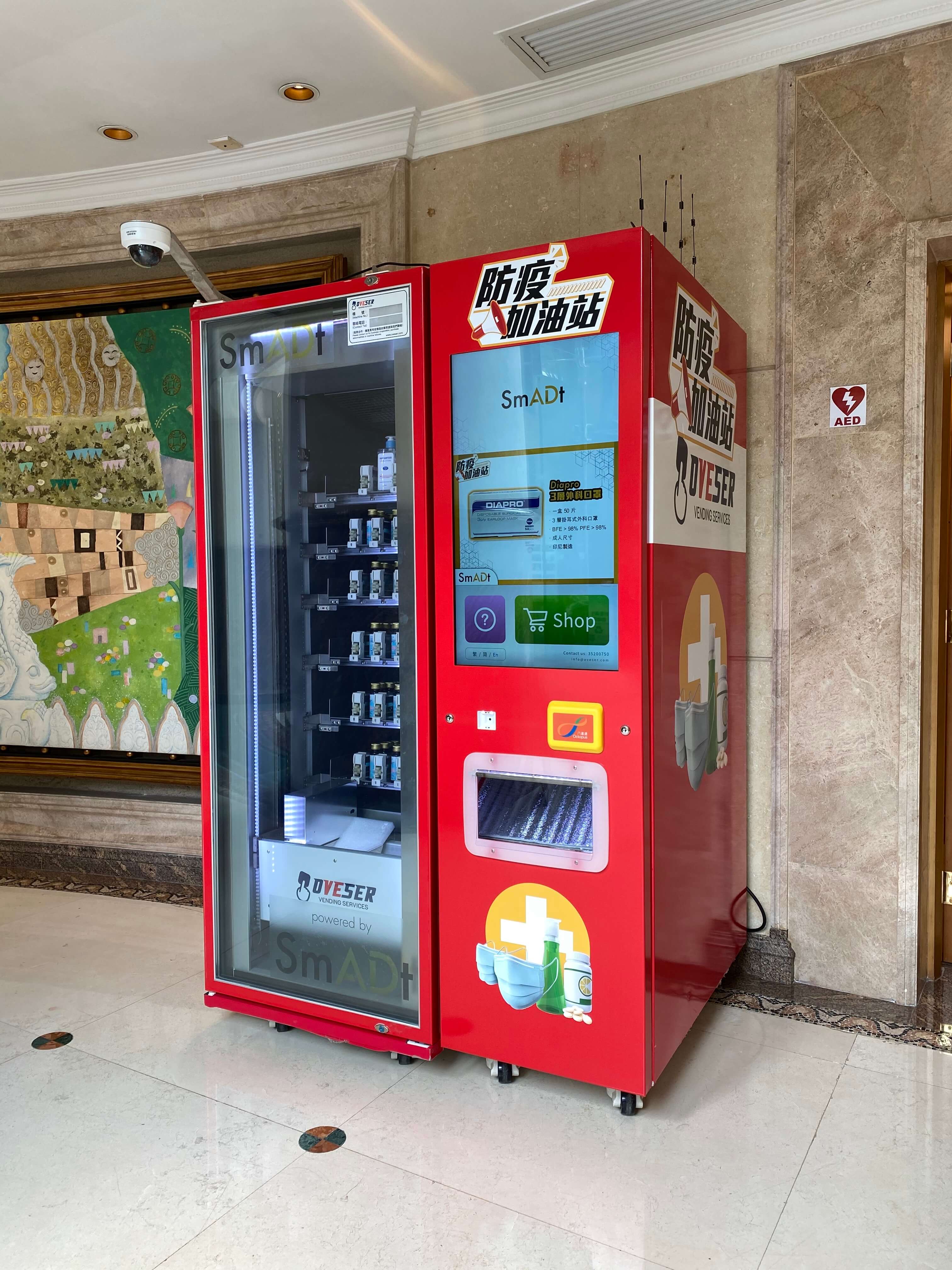 Media