Ingenious body temperature-taking robot offers both accurate readings and low risk of cross-infection
"Kung Hei Fat Choi!" Mark Mak, Co-founder of Roborn, cried out as he picked up a call on the first day of Chinese New Year, On the other side of the line, it was Mark's business partner, fellow co-founder Professor Larry Poon.

The professor sounded cautious. "A complete lock down has taken place in [the central Mainland Chinese city] Wuhan! We can't take this virus lightly and it could be another SARS situation. I expect that the Hong Kong Government will take measures soon to stop the spread of the disease — we should do something immediately, too."

Immediately, Roborn quickly assembled the company's team of 10 and started to work on average 20 hours a day during the holidays. In just 15 days, and 3,000 intense work-hours later, one of Hong Kong's first 5G-enabled epidemic prevention smart robots was created. Its name: PEP3000.
Right from the beginning of the outbreak, Hong Kong braced itself for a possible hike in confirmed cases. One of the first preventive measures then, was to take people's temperature checks. Yet, Mark and Larry saw serious inadequacies in all the existing devices.
Portable devices, used in close-contact to a person's forehead without sufficient protective gear, they reckoned, could easily increase the risk of cross-infection, and the accuracy of these devices leaves a lot to be desired. Meanwhile, free-standing remote checking systems could be prone to giving false alarms.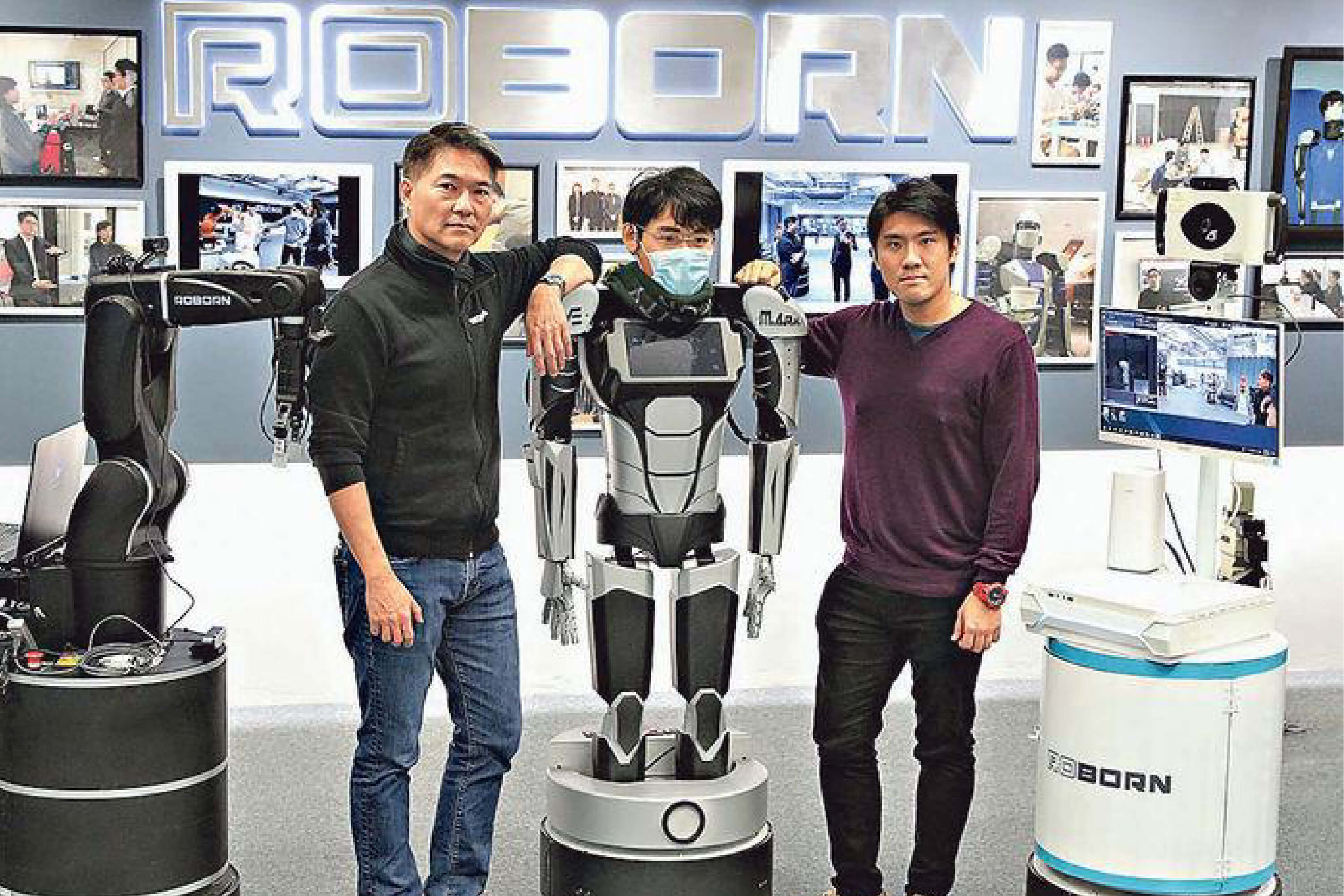 Mark remembers the team's first thoughts on developing the new robot. "The hope was to reduce the pressure faced by front-line medical professionals [by reducing the number of infections]. Robots can be flexibly deployed in situations in response to the individual needs of different facilities." From initial discussions to designing the robot on the drawing board, to the development and actual physical production, the robot was completed in only 15 days. Such an amazingly swift development came down to the fact that the company was staffed by highly capable specialists, already highly knowledgeable in the fields of Artificial Intelligence, 5G, robotics, IoT and software development. Co-founder Prof Larry Poon, meanwhile, teaches EMBA and MBA courses at the Chinese University of Hong Kong.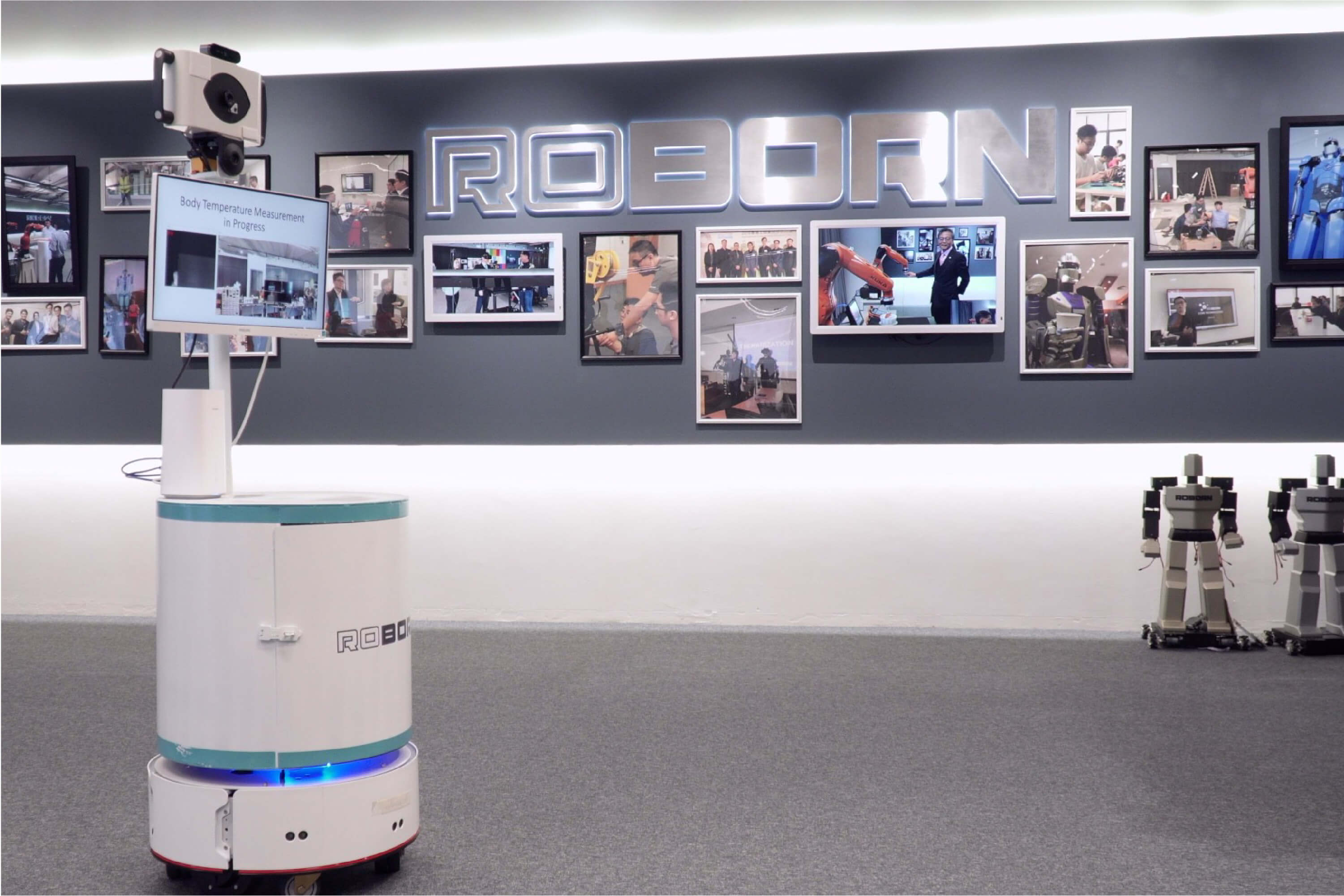 With a cruising speed of one metre per second, the PEP3000 robot can carry out body temperature checks while patrolling. It is equipped with a built-in intelligent thermal imaging camera system capable of keeping an accurate reading of bodily temperatures within a monitoring distance of five metres. As it is connected to a 5G network, while being compatible with 4G and Wifi, it can greatly reduce the delay in sounding the alarm on individuals with abnormal body temperature, making it as quick and accurate as necessary to catch abnormal body temperatures.
Quick facts
Featuring the technologies of 5G, Artificial Intelligence, robotics, and with remote body temperature checking capabilities, PEP3000 took the team only 15 days to complete.
The epidemic prevention smart robot employs a high-precision thermal imaging system with an error of 0.01 degree Celsius.
Adopted by multiple government agencies and NGOs alike, including the EMSD and Transport Department, as well as the Hong Kong Red Cross, the unique product has piled up millions of Hong Kong dollars' worth of new business in a relatively short period of time since its launch.
Company Profile
Roborn uses a motion control system as its core technology, together with 5G, Artificial Intelligence, IoT, and cloud computing to drive and develop comprehensive robotic products and solutions. The 5G Motion Control Humanoid Robot project developed by Roborn received the 2018 Hong Kong Awards for Industries (HKAI) in equipment and machinery design; Roborn also won the ICT Startup Award Grand Award, and the ICT Startup (Hardware & Devices) Award Gold Award in 2019.
Video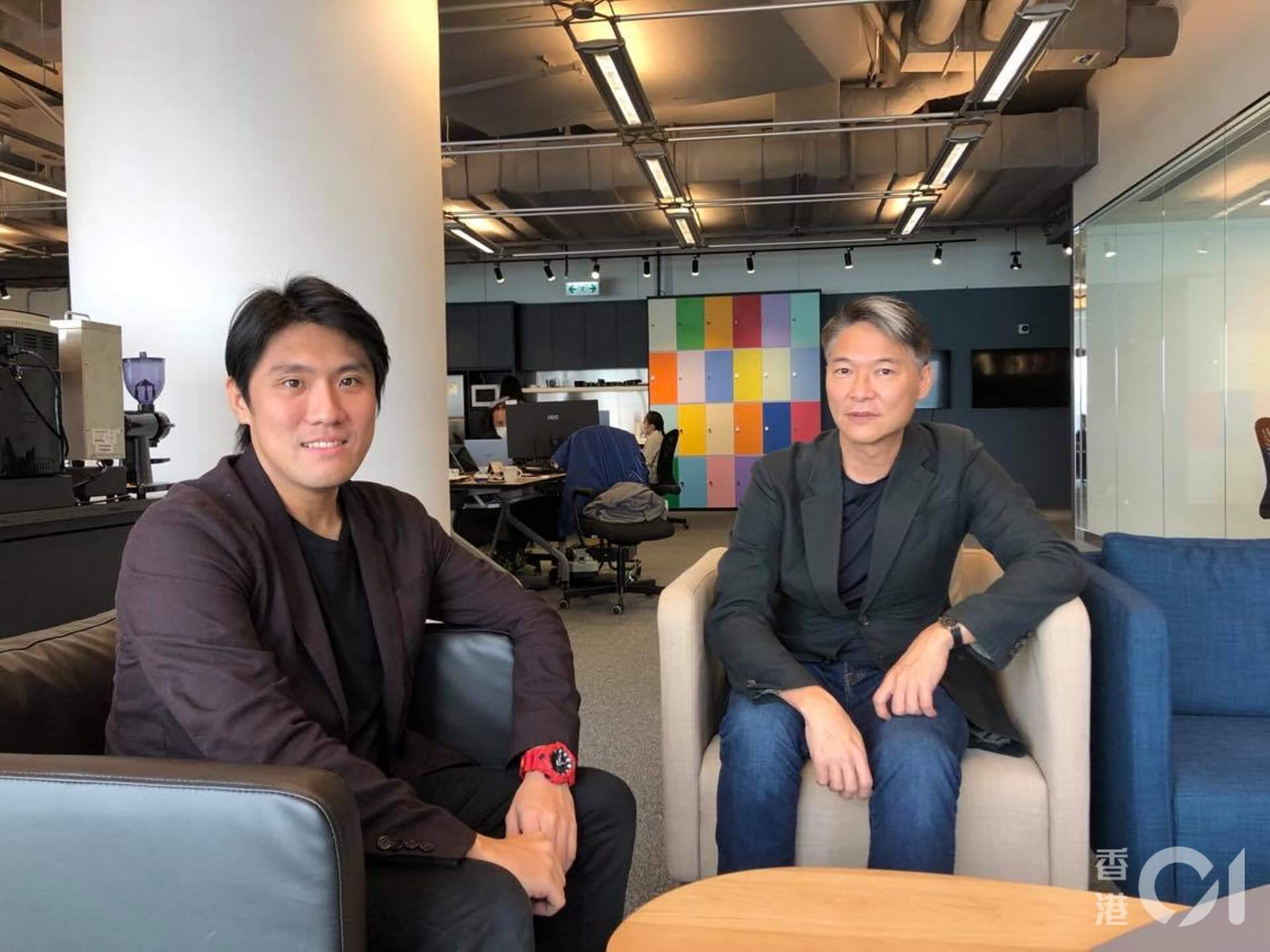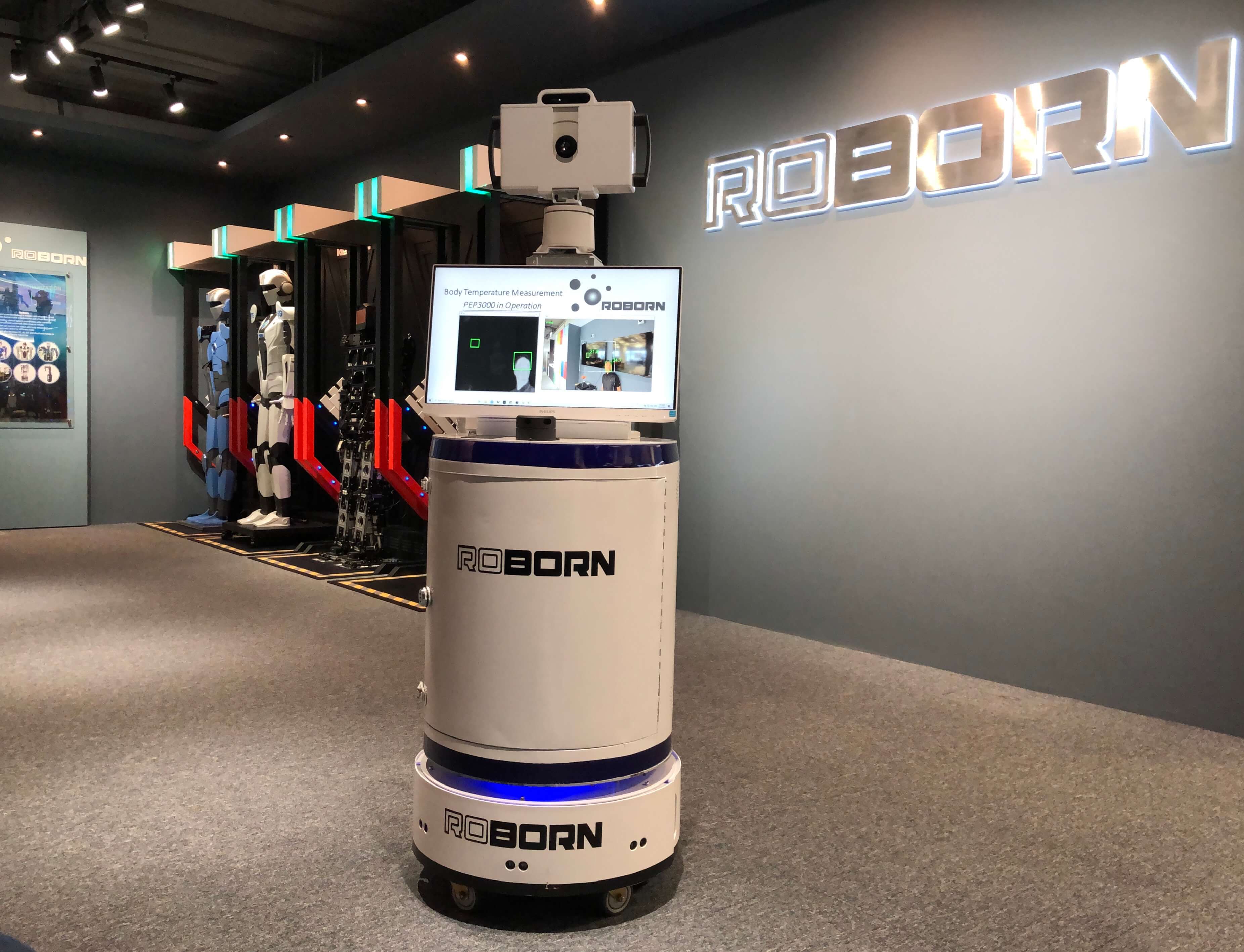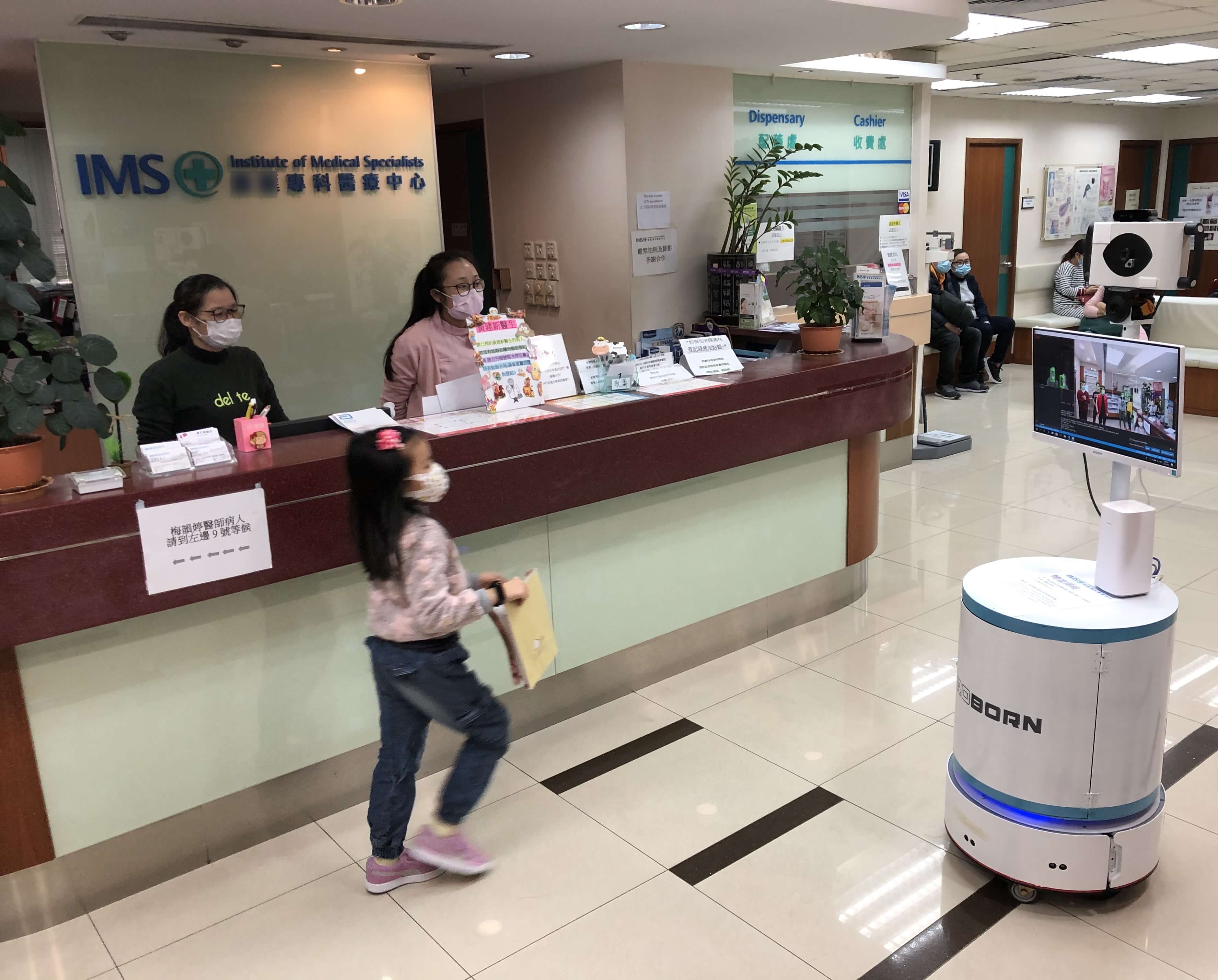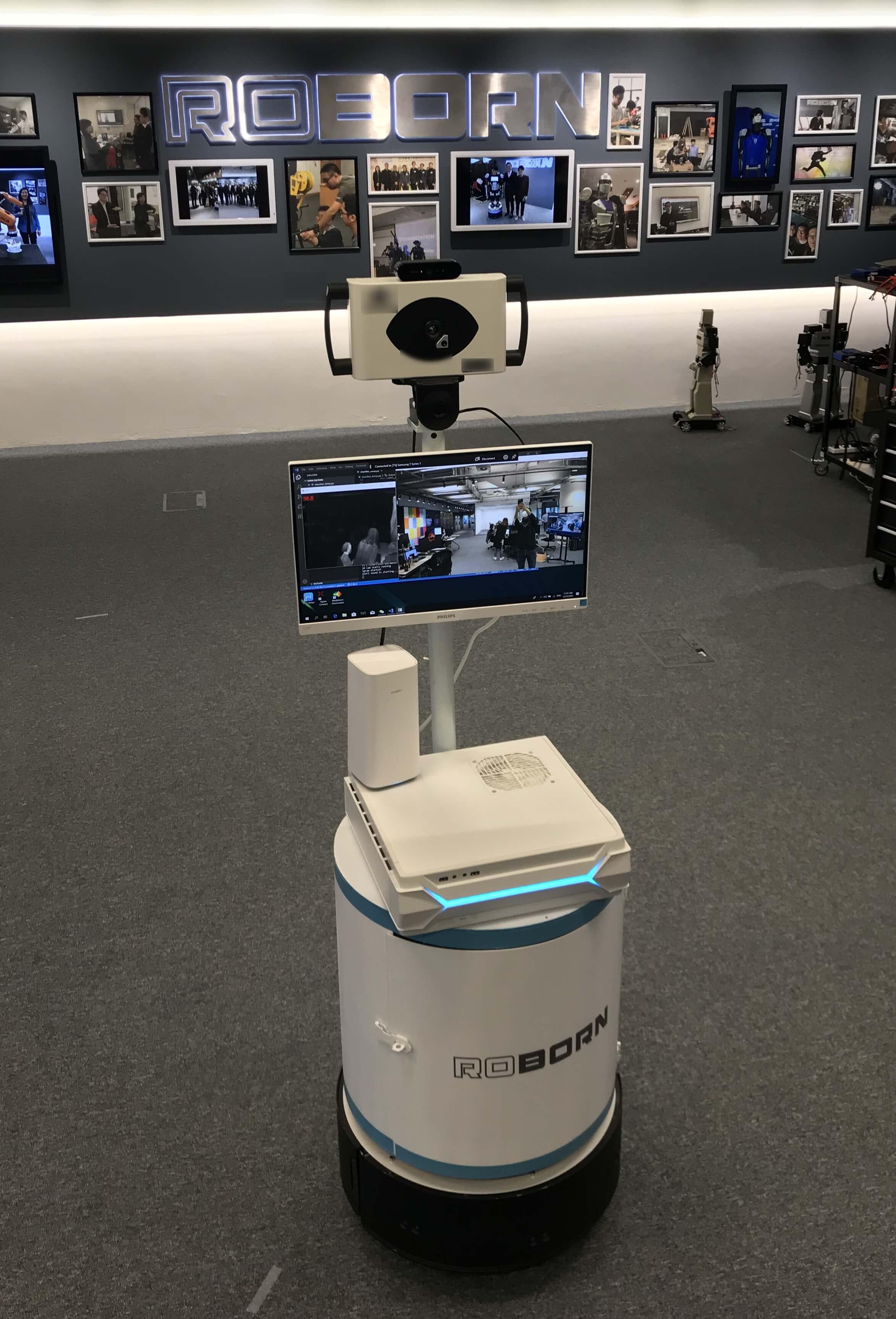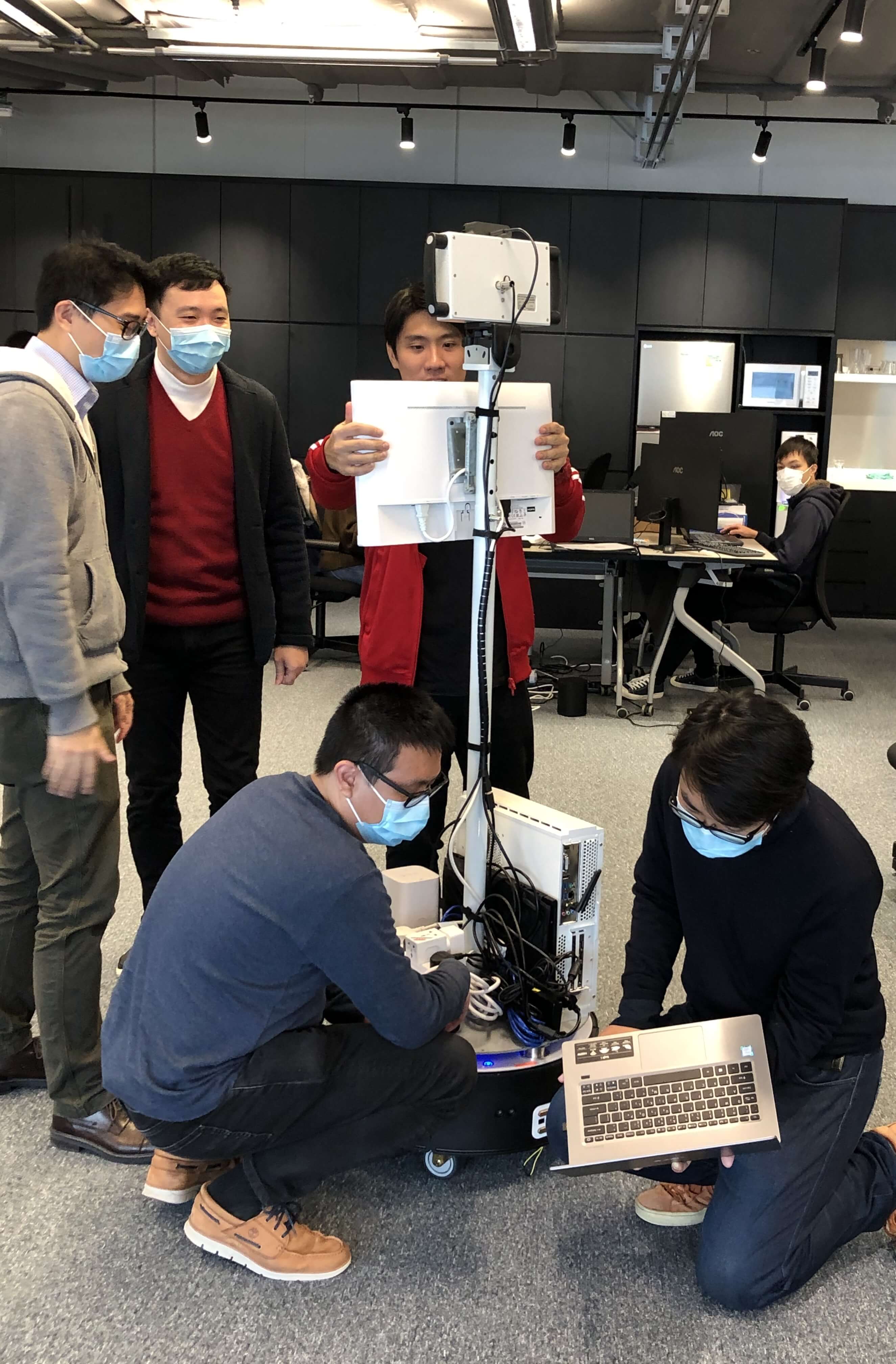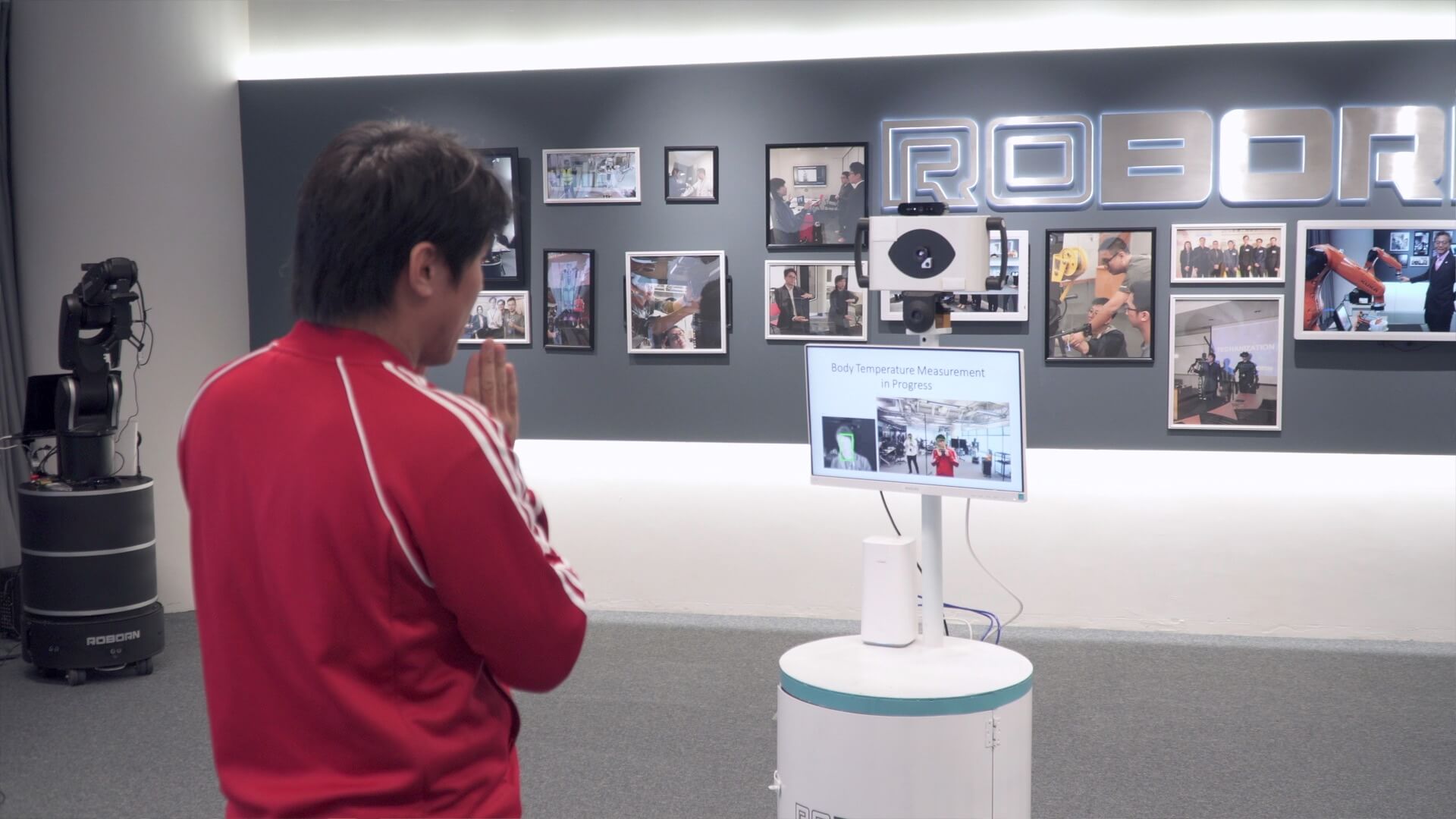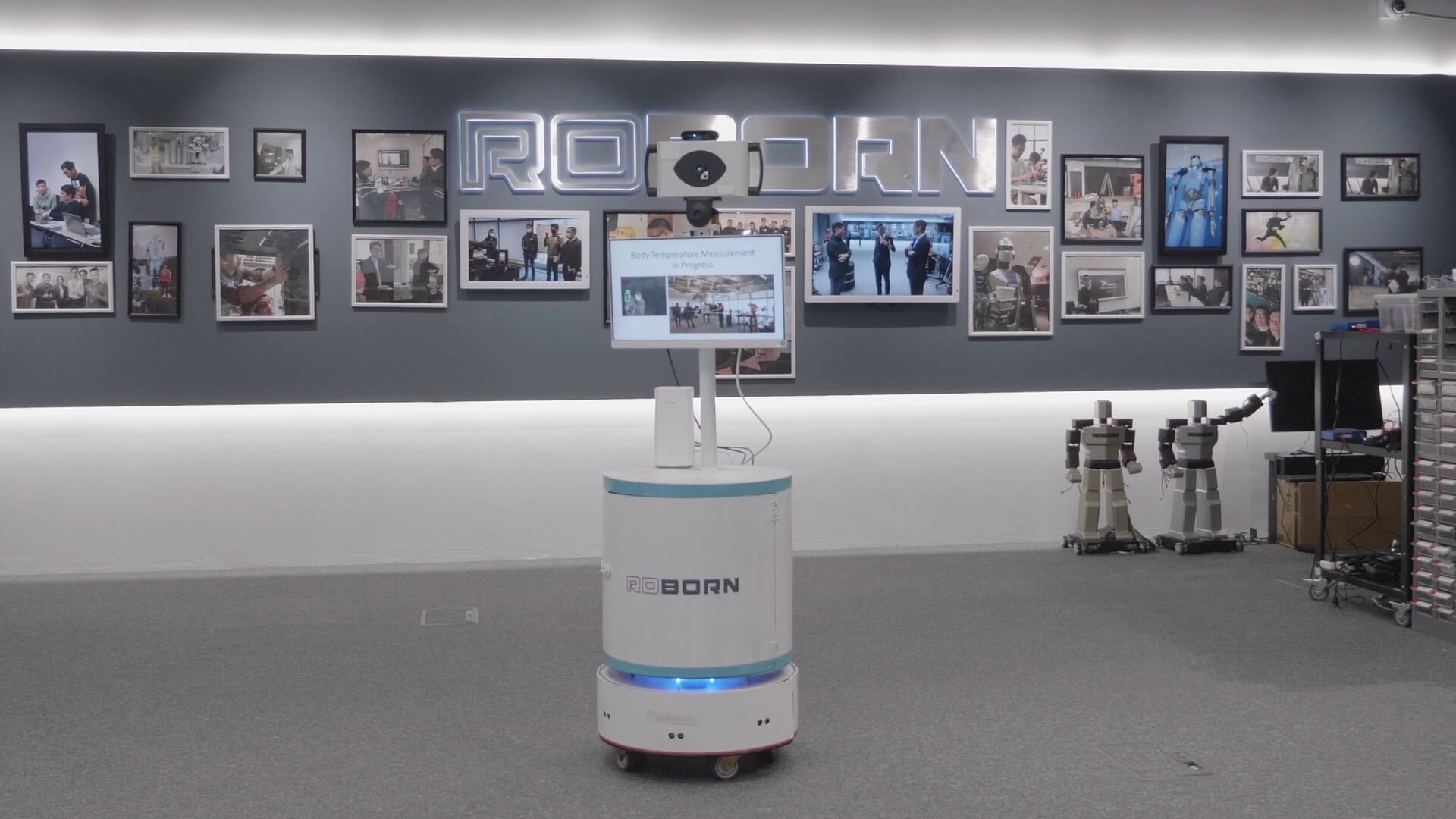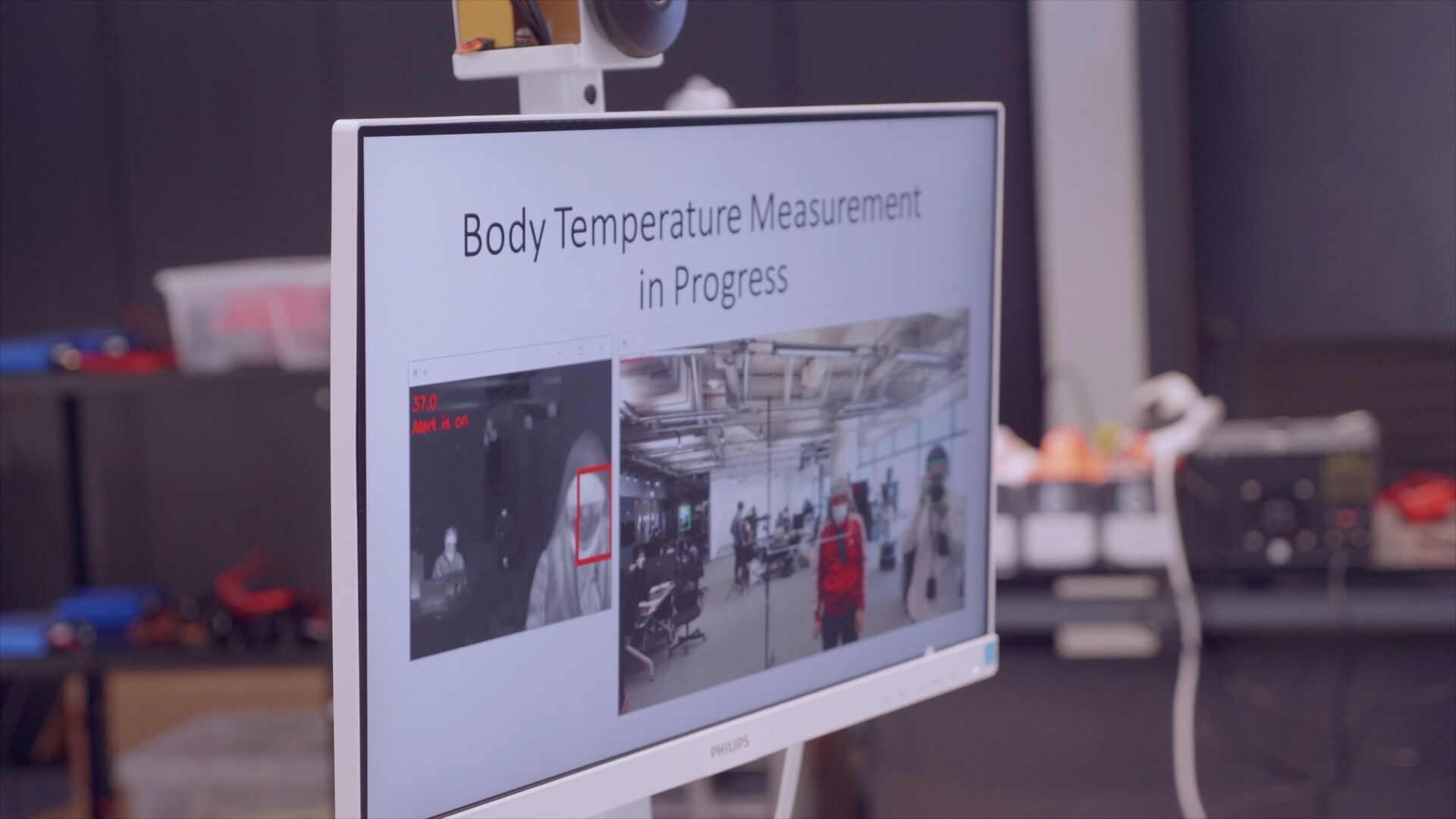 Media