VR branches to bring immersive shopping experience to the comfort of shops' customers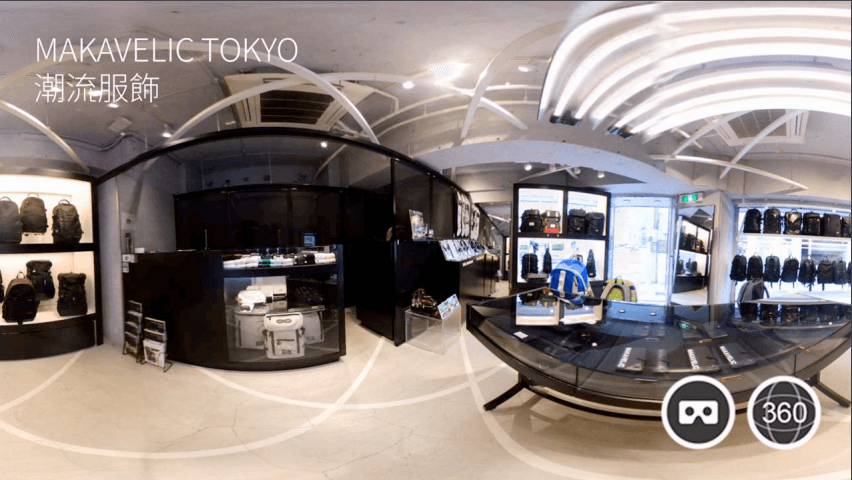 The COVID-19 pandemic has greatly changed the public's shopping behaviour — with brick-and-mortar retailers especially affected. However, local start-up Wee Creation believes this is not the end of the retail sector. It is actually the ideal time for many affected businesses to launch their digital transformation journey. By employing the latest virtual reality (VR) technology, the start-up helps retail business to set up VR shops, or branches, allowing the business's customers to have the retail experience similar to being at a physical shop. The added advantage of a VR branch is its potential to reach out to a far bigger audience.
The OpenVR.shop platform makes use of VR technology to create a unique virtual branch by replicating the decor and scale of a physical store. What's more, like other virtual shops, the VR branch operates non-stop, 24 hours per day, seven days a week! Every time a customer checks into the VR branch, which they can do any time or place, via their computer or smart phone, the customer will instantly enjoy a surround (360 degree) view of the physical store he or she may be familiar with.
But the customer's experience does not stop there, as the virtual branch offers a fully immersive shopping experience, featuring interactive tags and the capability to display short videos, images and detailed text descriptions of all the products available from that virtual store.
What's particularly amazing about the OpenVR.shop platform, especially for first-time e-commerce operators, is the fact that it supports cross-platform operation for social media marketing — without requiring any additional complex installation. In addition, the platform enables super-easy online payments for a seamless customer experience. And is fully compatible with online payment solutions PayPal or Stripe. If needed, the VR branch can arrange customer's product collection at the physical shop, further promoting the off-line side of the business. Indeed, the platform's membership system even helps its users to keep accurate records of it on-line and off-line sales activities, making it easy to keep an accurate record of what products are most popular.
Quick facts
Creates a unique virtual branch by replicating the decor and scale of a physical store
Supports cross-platform operation for social media marketing without complex installation
Company Profile
The OpenVR.shop platform developed by Wee Creation was designed for brick-and-mortar businesses with limited e-commerce experience. It helps a retailer to bring shopping experience to online customers 24/7 by replicating their physical store's installation onto the online platform with virtual reality technology. The platform has already helped some 100 different businesses in Hong Kong and Tokyo to establish their VR branches, covering a wide range of retailers including F&B, fashions, gifts, furniture, beauty products, hair salons, and private clubs.