3D printed reusable masks could solve the mask shortage problem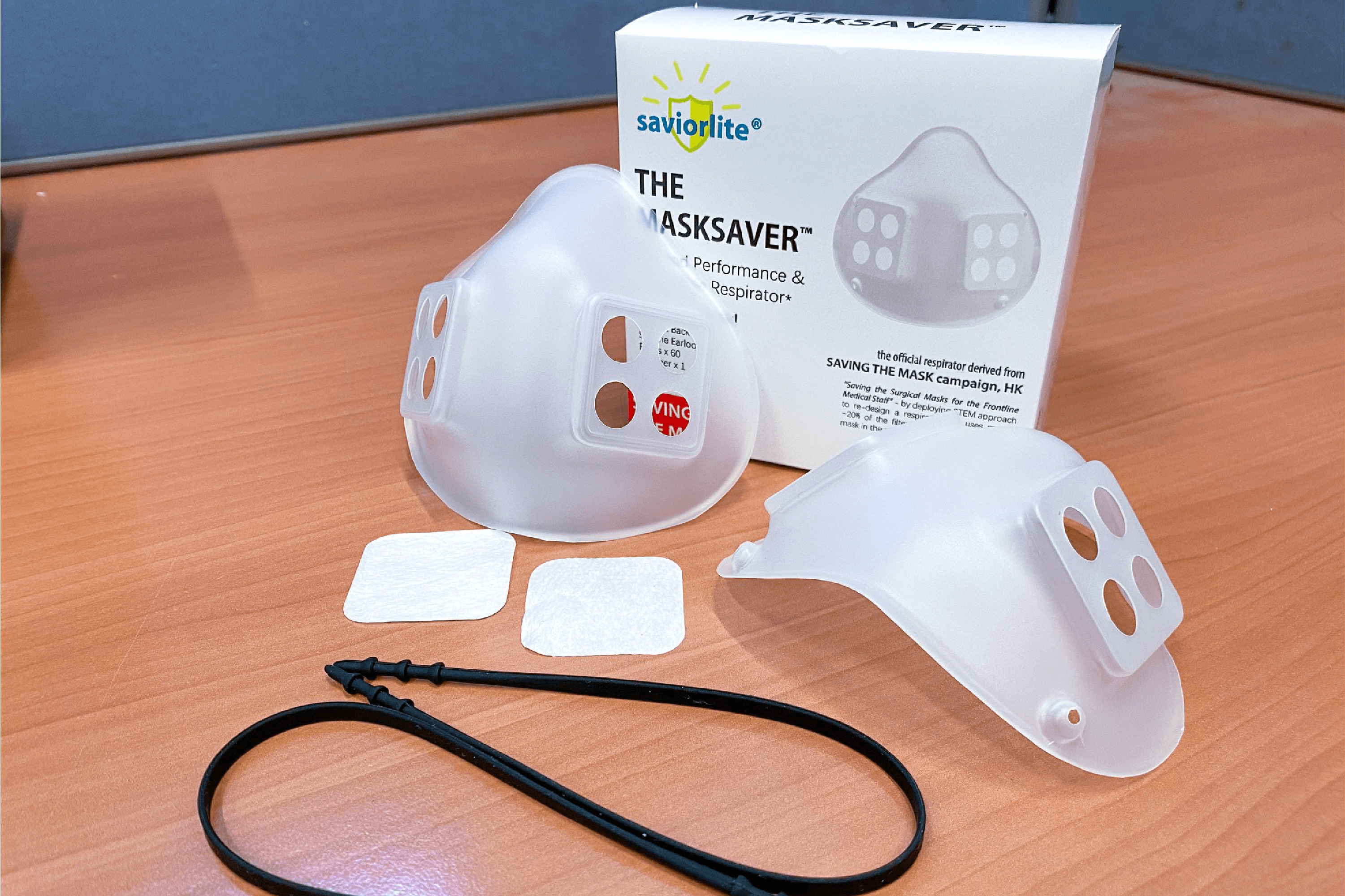 At this time of our global public health crisis, medical professionals are not the only group to fight against the pandemic. Hong Kong was one of the first regions in the world to face the shortage of face masks. In view of the overwhelming demand for this protective item, IOT Solution Limited made the best use of the team's problem-solving skills, and so successfully developed a reusable mask, MaskSaver. The successful result was achieved by using the latest 3D printing software and techniques, along with what is popular with 3D printing, the vacuum form mould production technology.
MaskSaver is the fruit of IOT Solution's Saving The Mask project, unveiled in response to the shortage of face masks at the beginning of the COVID-19 pandemic in Hong Kong. The masks were designed to be for civil, rather than surgical or medical, use. The medical-grade face masks are best reserved for the professional use, the company believes.
In the design of the reusable MaskSaver, the ergonomics of the product was taken into consideration — to ensure comfort and fitting for users. Technically, the mask comprises a washable, two-layer 3D printed outer shell made of food grade plastic, while the changeable filter fitted in between the layers is compliant to the EN-149 standard used in the European Union, meeting the classes FFP2/3 filter efficiency; this means that the mask is capable of filtering out at least 94 percent of dust particles and droplets. The mask is more environmentally friendly compared to most other disposable masks. If the user changes one filter a day, a Masksaver can then be used repeatedly for 30 days.
Quick facts
Reusable mask created by using the latest 3D printing software and technique
Features food-grade materials for outer shell with changeable filter fitted in between layers
Company Profile
Cyberport Incubation Programme member IOT Solution Limited is a one-stop STEAM education solutions provider for primary and secondary schools with the aim to promote STEAM education. Arts, including humanity subjects and languages, is part of the STEAM education, which otherwise models around science subjects. The company offers a wealth of STEAM education resources, including a self-development coding language and platform, as well as the opportunities related to Artificial Intelligence and IOT applications. It also features a 13,000 sq.ft. STEAM VR for students to experience various technologies.