Free pipe inspection services lift the weight of worry off your mind
"There has been another confirmed COVID-19 case today at Hong Mei House in Tsing Yi….," reported the news. Mrs Wong, who also lives in the same Y2 design public housing estate as the affected block, was worried that the same type of ventilation pipe installed in her home would increase the chances of her family becoming infected with the disease.

"Ding Dong!" The doorbell rang. A technician arranged by the online renovation portal, Hong Kong Decoman, finally arrived to ease her anxiety. This team of skilled technicians provided free inspection and repairing services on the ventilation pipes, in addition to disinfection spraying services for sixteen Y2 design public housing estates across Hong Kong. The project brought 100 percent in growth in registered users to the portal. Meanwhile, turnover on its online store, Decoration Mall, also doubled compared to the period before the pandemic.
In early February, a number of residents of Hong Mei House, Cheung Hong Estate in Tsing Yi were diagnosed with COVID-19. Infectious disease specialists suspected that the virus could be spreading through the ventilation of the Estate's waste pipes. In order to ease the public's growing fears, Hong Kong Decoman reached out to a network of qualified renovation professionals to offer free inspection and basic repairing of waste and ventilation pipes for 4,800 households. This, together with medical grade photocatalytic disinfection coating services, was provided to various public housing estates.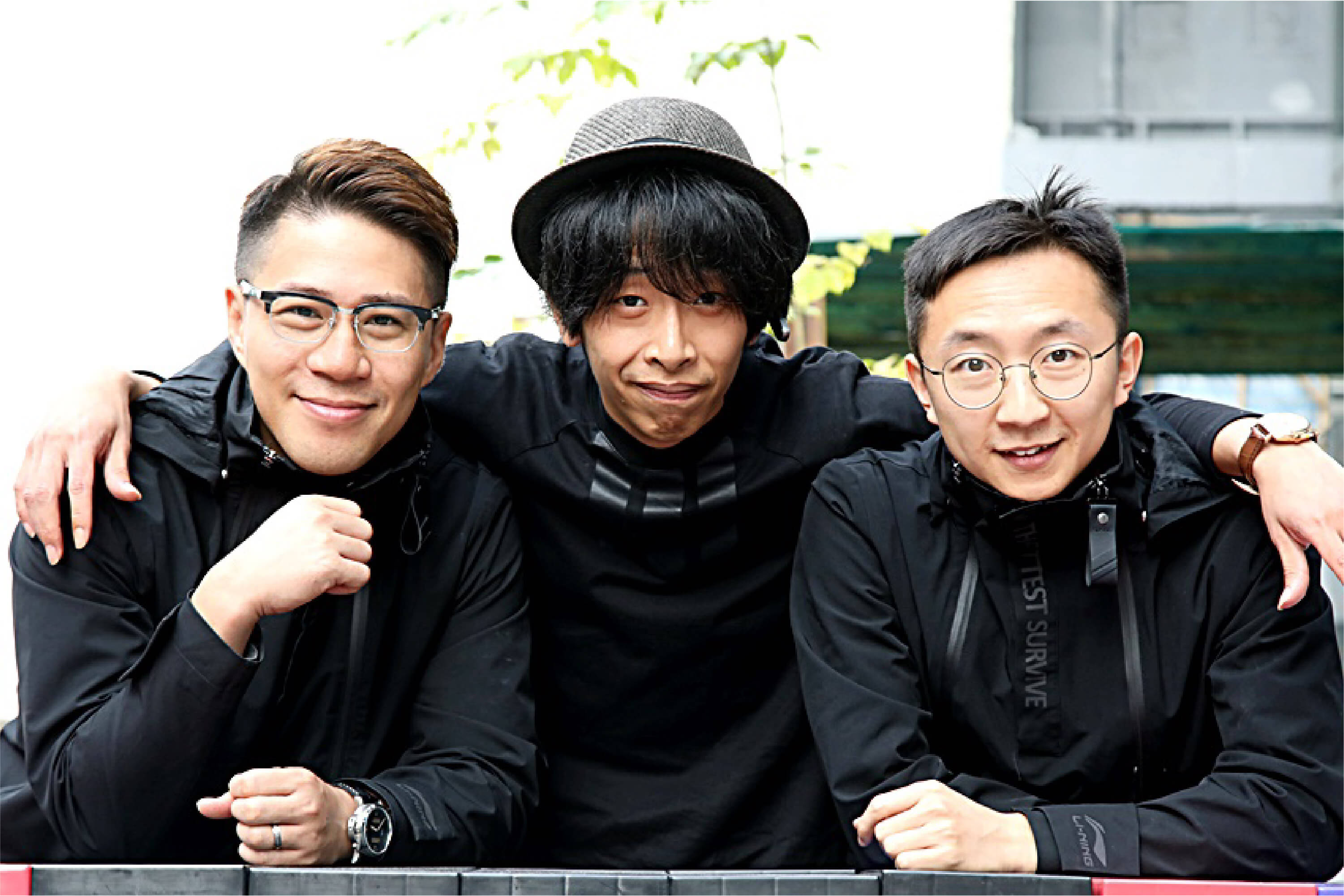 A total of 16 designated housing estates, far exceeding the initial limit, registered for the free services soon after the project was launched. The project had won acclaim from the media and support from various sectors of the community. "Besides these free services, we also share our expertise and experience in building maintenance with the wider community through social media. A host of practical and informative videos and articles have been uploaded every day to demonstrate how to maintain hygiene at home," said Benny Liu, Founder of Hong Kong Decoman.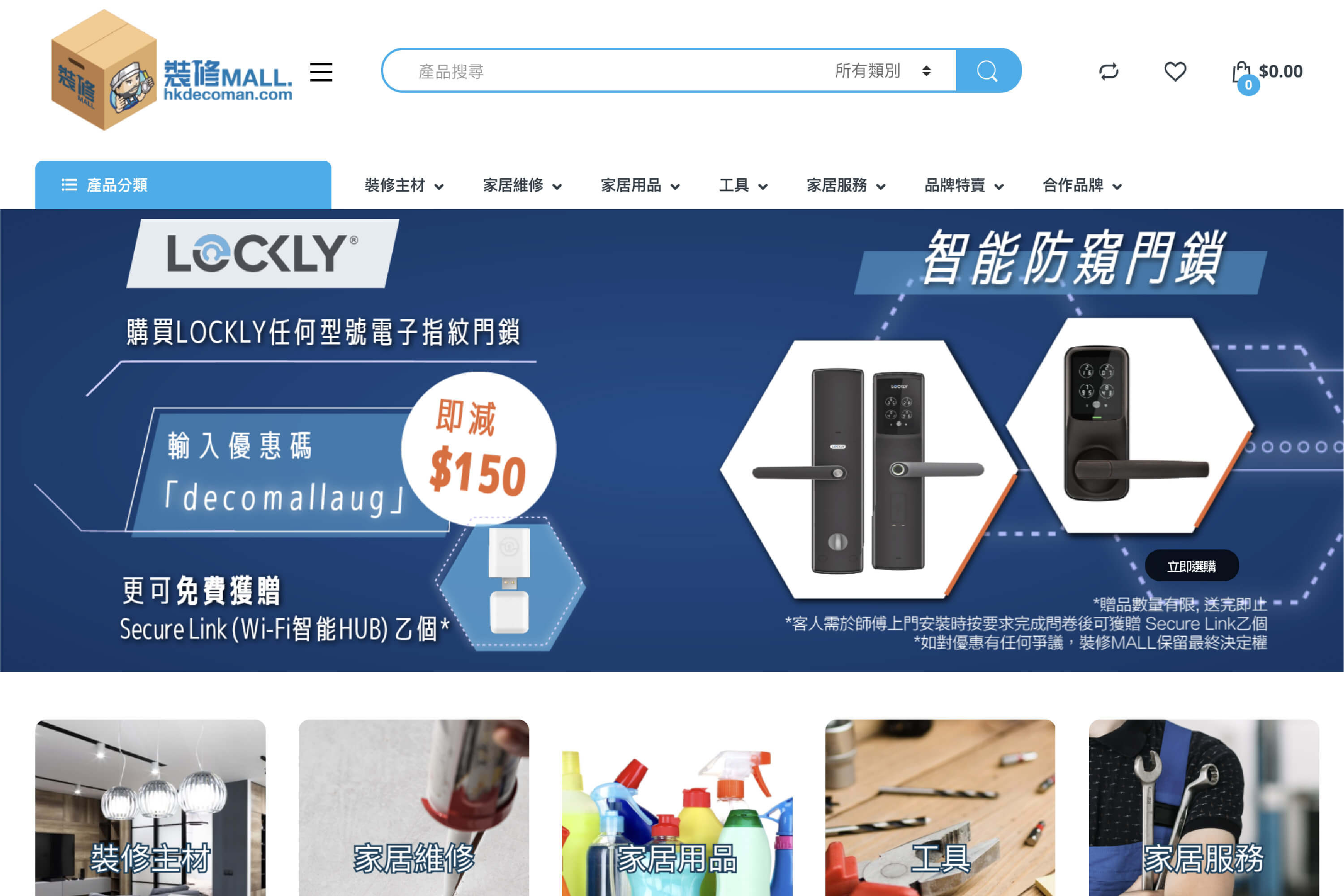 "Hong Kong customers usually purchase the home decoration products at brick and mortar stores. However, due to the pandemic, people are now spending more time at home, and online shopping is clearly on the rise. Our retail platform 'Decoration Mall' has become a popular channel for buying home improvement materials and tools.
We've also seen more interior design and home decoration companies approach us for collaborations," Benny happily added.
Quick facts
Hong Kong Decoman has collaborated with District Councillors to help the elderly register for the free inspection services online.
Based on the inspection costs of HK$500 per unit, the total value of the free inspection project is estimated to be as much as HK$2.4 million.
The project has stimulated the business of the online portal, with a growth of 34 percent registered from Q1 to Q2.
Company Profile
Cyberport Community Member and online renovation portal, Hong Kong Decoman, has redefined and boosted the renovation industry through technology solutions. By offering intelligent matching services, sales of building materials, and important educational information, Hong Kong Decoman connects the landlords and the industry in an interactive way, creating a superbly efficient collaboration which greatly benefits both parties. And helps improve the health standards for the whole of Hong Kong.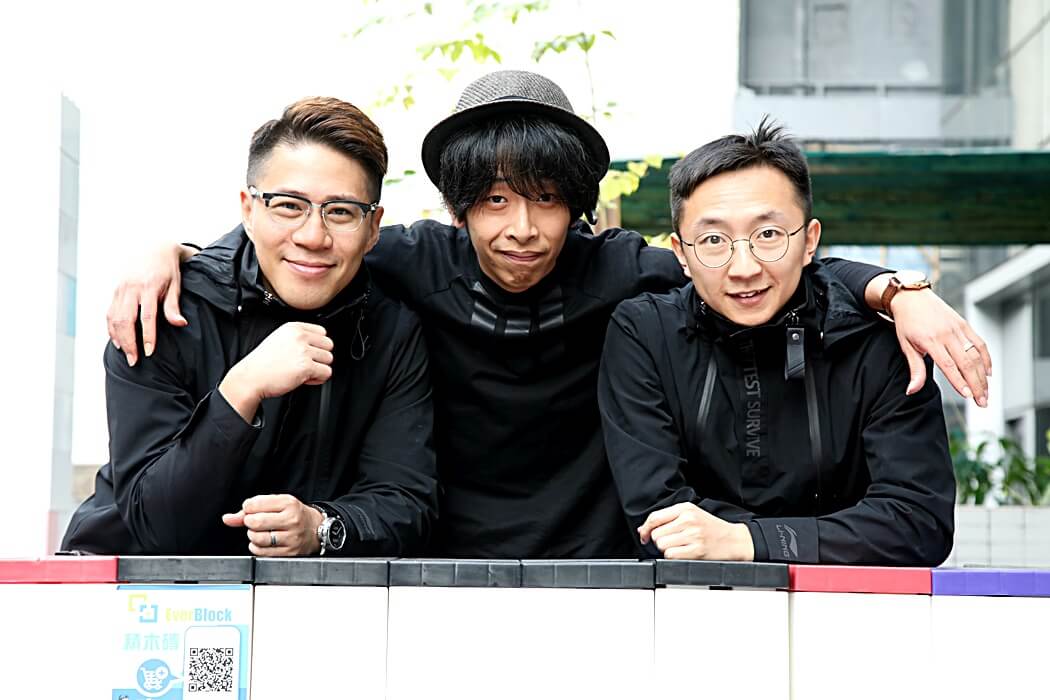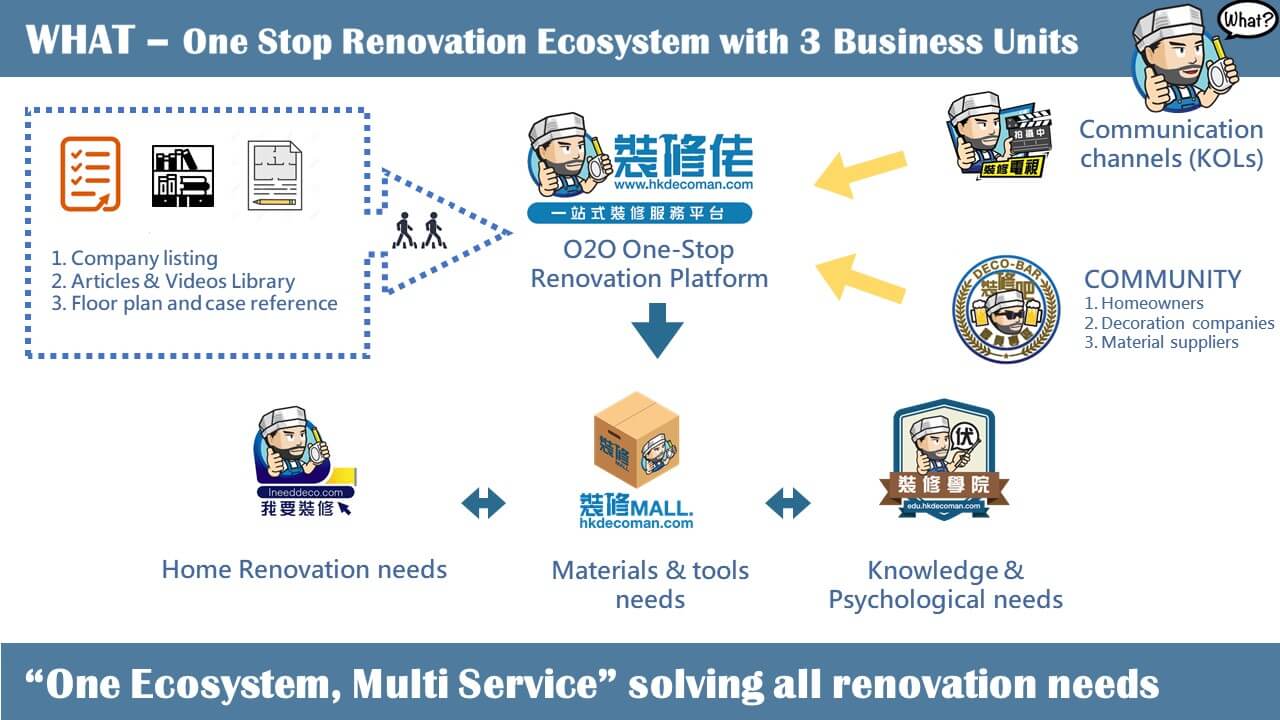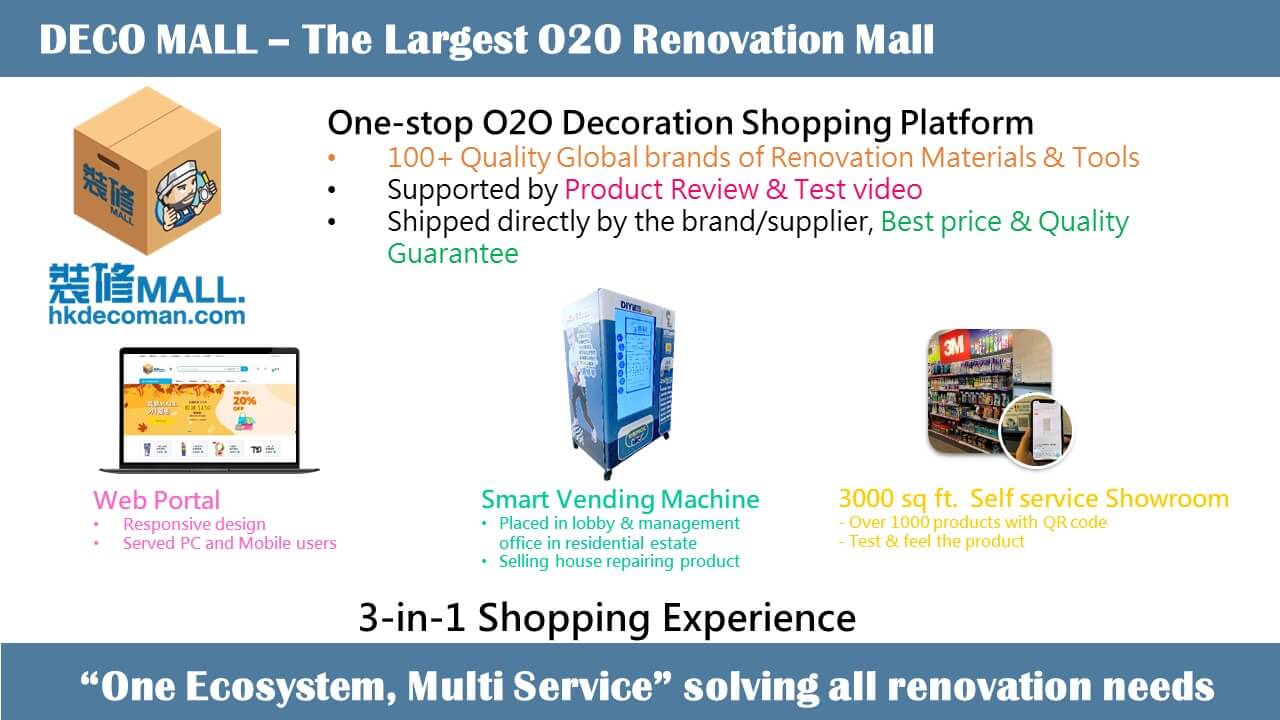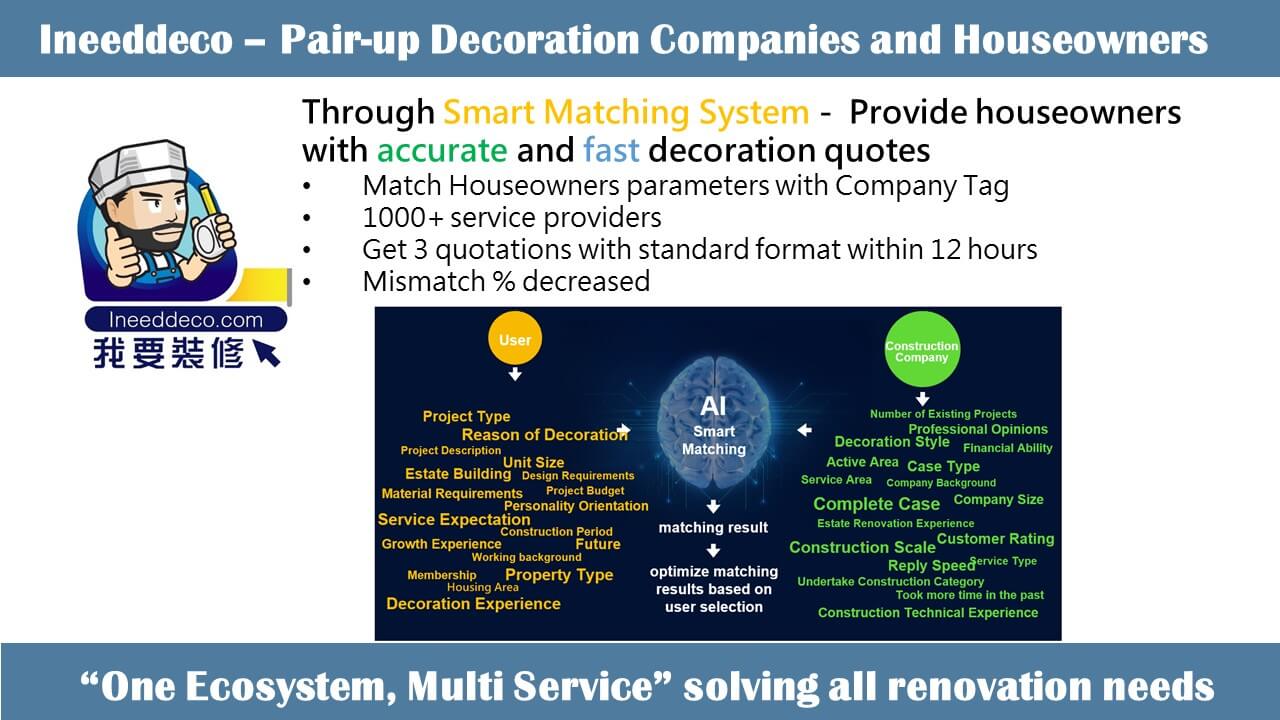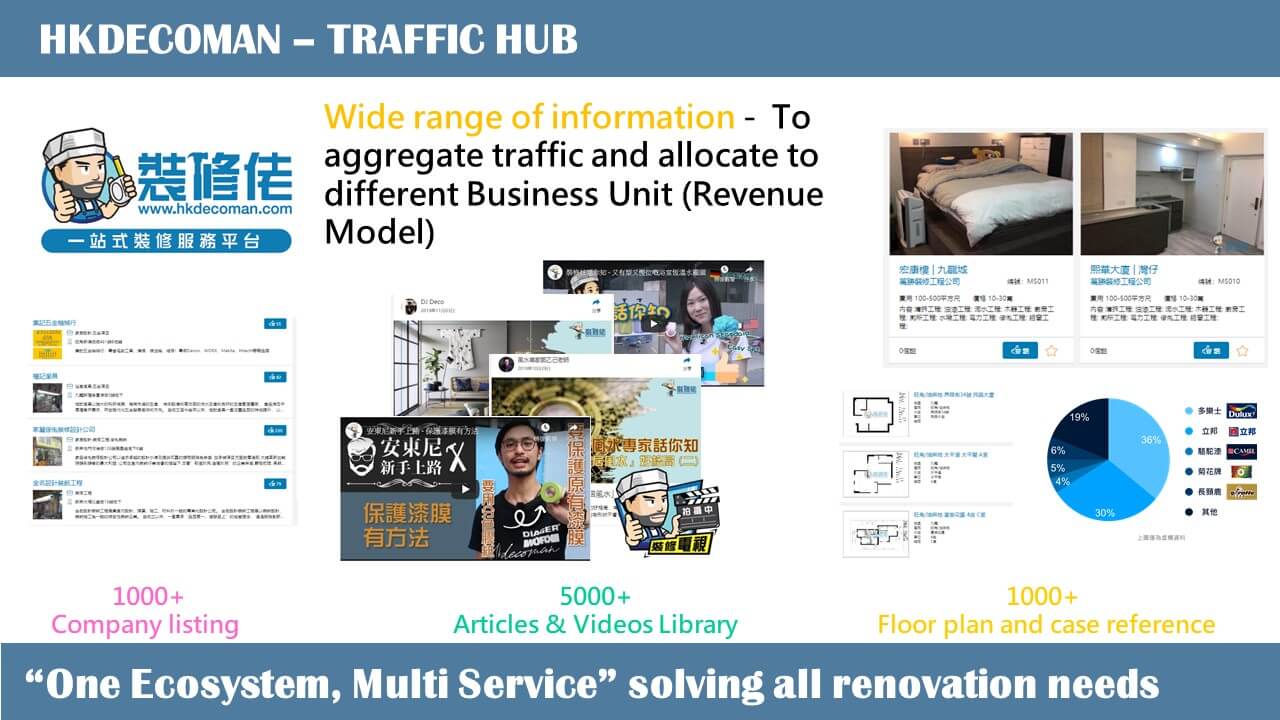 Media