New Virtual Event Platform means that time and distance don't matter any more
It was the twentieth call that Sum had gotten from a distraught customer that day. The caller, audibly frustrated, apologetically said: "We have no idea when the pandemic will ease off, so we will have to cancel the scheduled exhibition and our collaboration this year.

Having experienced a year-on-year decline of 50 percent in the first financial quarter due to the COVID-19 outbreak, like many others in the industry, Sum's smart event management company was falling fast. At that moment, he struggled to see any light at the end of the tunnel.

"Gamers regularly trade virtual items online, why can't we do so in the virtual world?" mumbled the company's product developer, Jason, who was biding his extra time playing mobile games. Little did Sum know that Jason's mumbling would be the turning point for the company, resulting in a three-fold increase in business
Sum's company, EventX, specialises in smart event management systems. The company helps event organisers manage every stage of an event. Due to the pandemic, up to 90 percent of Hong Kong's events were cancelled, or postponed in the first half of the year, taking down the city's events industry and EventX with it.
At the beginning of the crisis, Sum could do little more than offering his expert advice to his customers. He soon realised, however, that his company had all the basic tools and capabilities necessary for virtual events. So, Sum decided to develop a brand-new virtual exhibition solution, offering a one-stop digital platform along with technical support for the company's customers.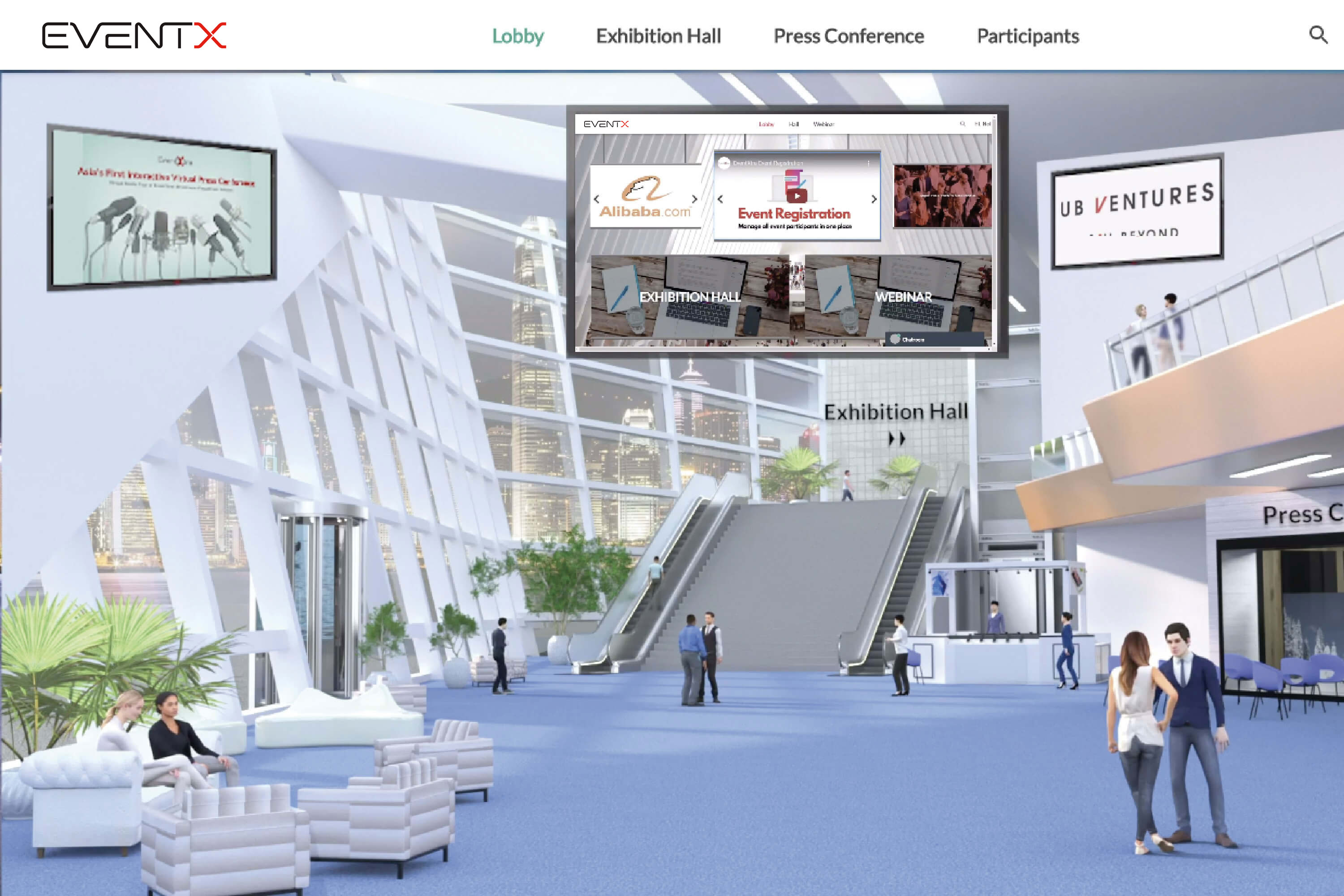 On its new platform, EventX works with its clients to build virtual exhibition venues, complete with digital booths, and real-time interactions through chatrooms or video conferencing. The platform could even automatically adjust schedule functions to the user's own time zone and make content suggestions that are automatically curated according to the users' preferences.
"Our platform features comprehensive tracking capabilities. Whenever a user logs in, the system registers which booths he visits, the amount of time spent at each booth, and all the people he interacts with. We can then transform this information into extremely useful data analytics for the organiser."
With this innovative solution, Sum has broken new ground for his clients and his company. The company rolled out a beta version of the solution in late March. Within three weeks, the platform had received three times as many enquiries as the previous month. In the year's second quarter, it had registered a whopping 300 percent increase in business. Now, roughly 80 percent of the company's business derives from this amazing new virtual solution.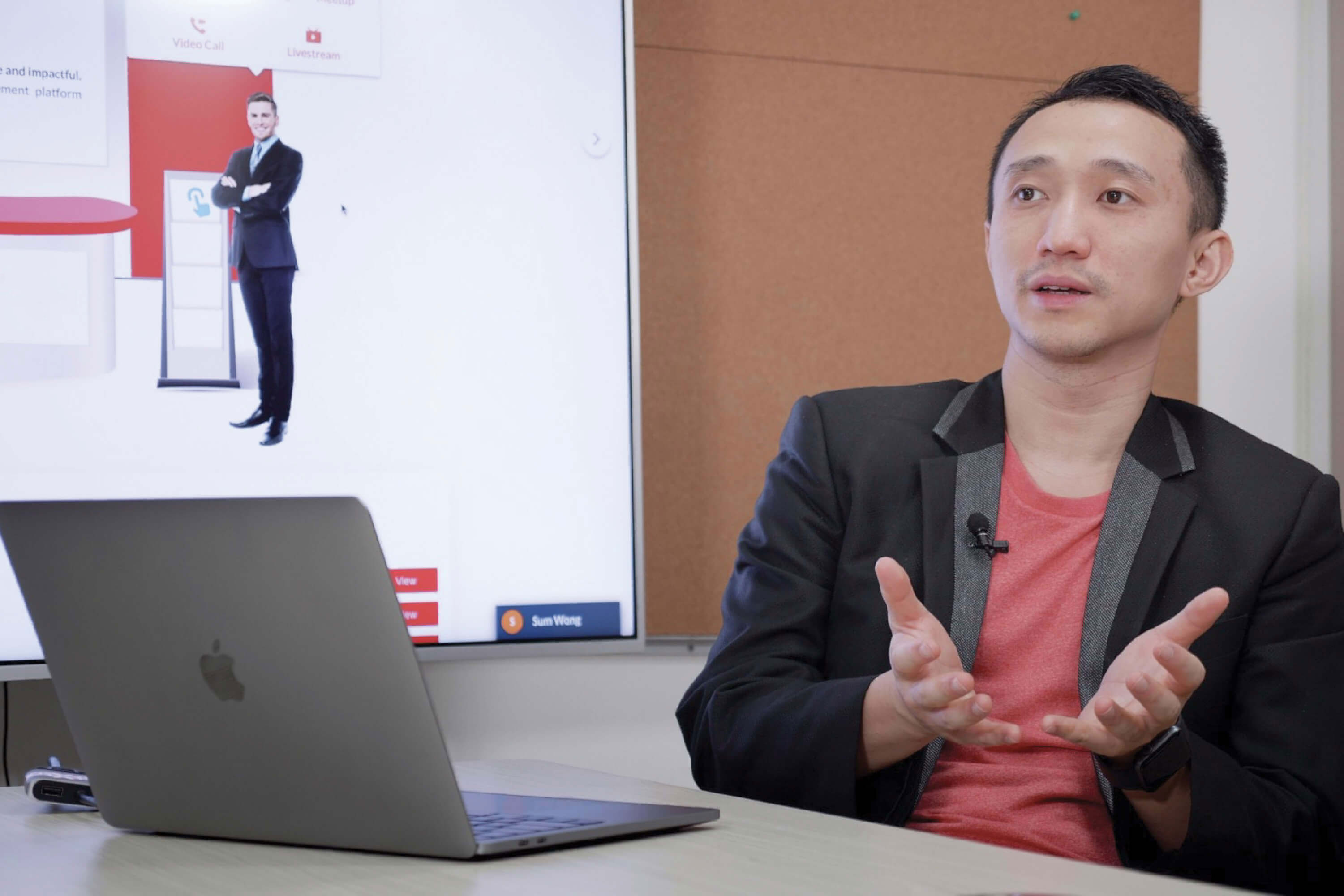 "Not only does a virtual event reduce our costs," says Sum, "but it also reaches more potential clients and partners, making it much more cost-effective." He is convinced that the pandemic has acted as a catalyst for digital transformation across industries, and now sees significant opportunities in hybrid events moving forward, which combine the benefits of physical and virtual events; all while breaking through the traditional limits of geography. The result is the death of distance.
Quick facts
Recorded three million uses of the virtual solution over the months of June and July, registering around HK$10 million in revenue.
Contract worth millions of HK dollars signed with one of the biggest event organisers in Japan within two months of the launch of the solution.
A co-founder of EventX was named by Forbes on its Enterprise Technology's 30 Under 30 in Asia
Company Profile
EventX (previously EventXtra) is a company that offers smart event and exhibition management platforms, whereby event organisers can make the very best use of both time and resources.

The company has already helped more than 3,500 enterprises to organise over 5,000 events and exhibitions since 2014. Among its top-tier clients are Apple, Alibaba, The Economist, Web Summit, RISE, Deloitte, HKTDC, the Hong Kong Government, Cyberport, etc.
Video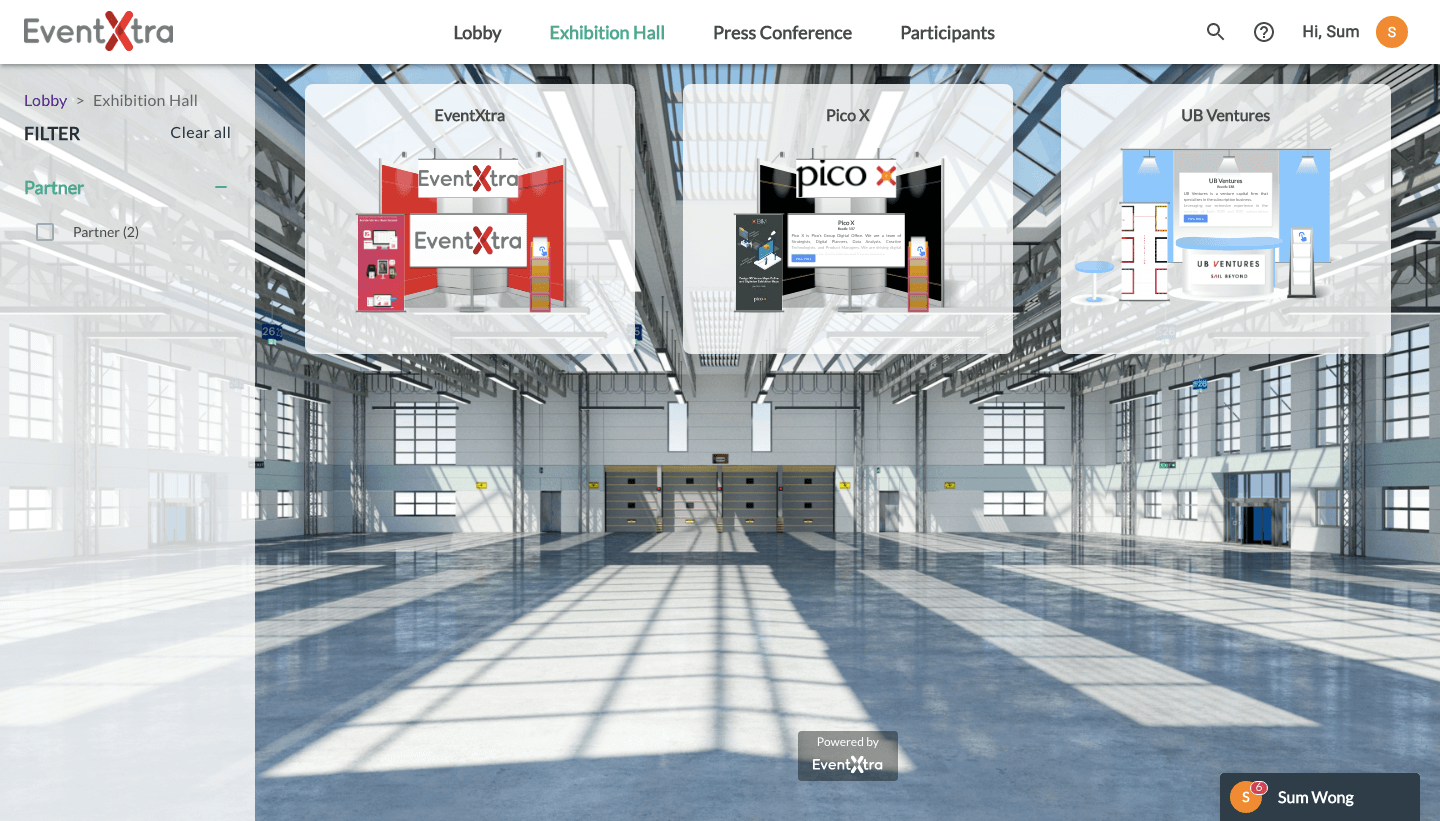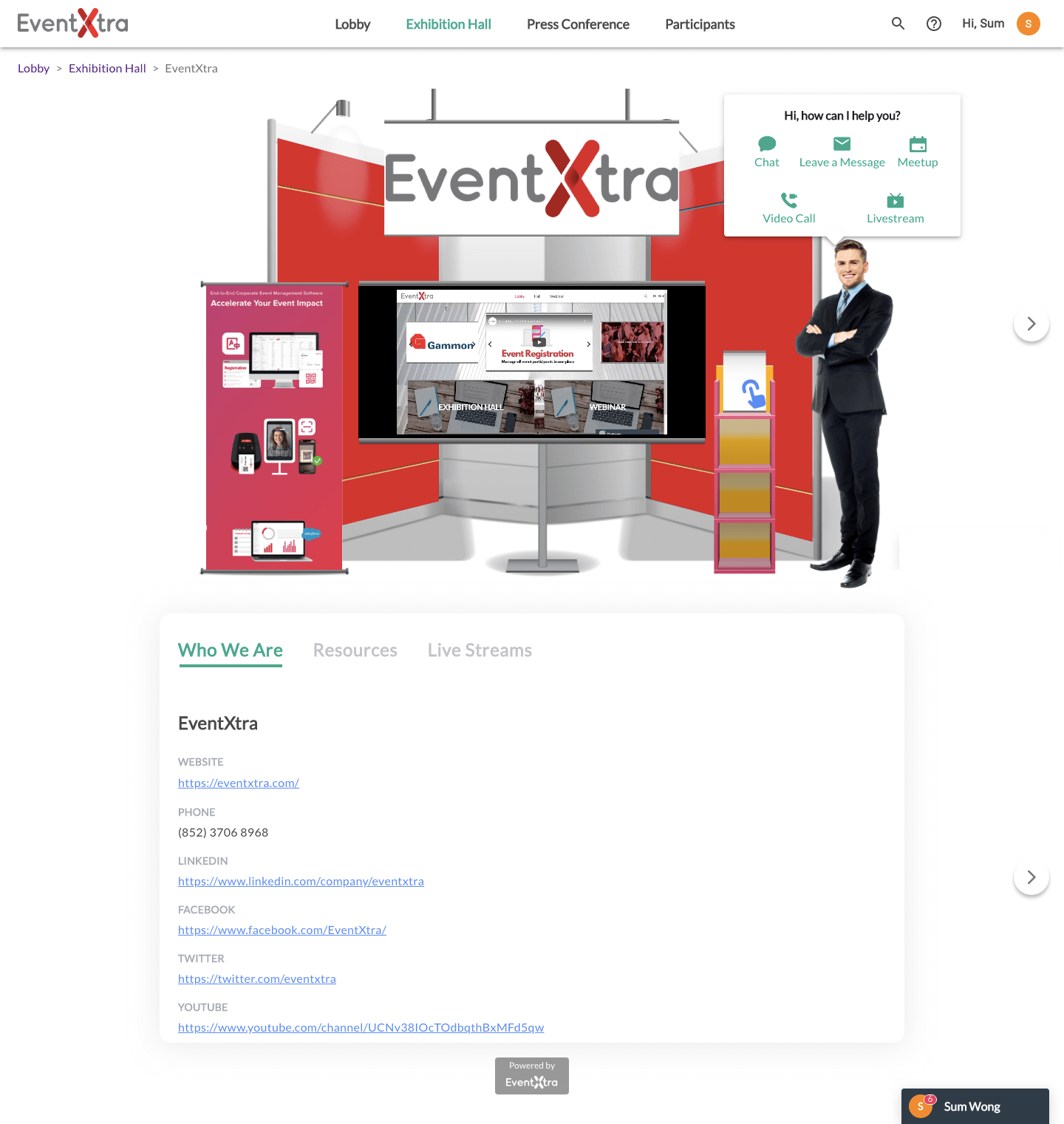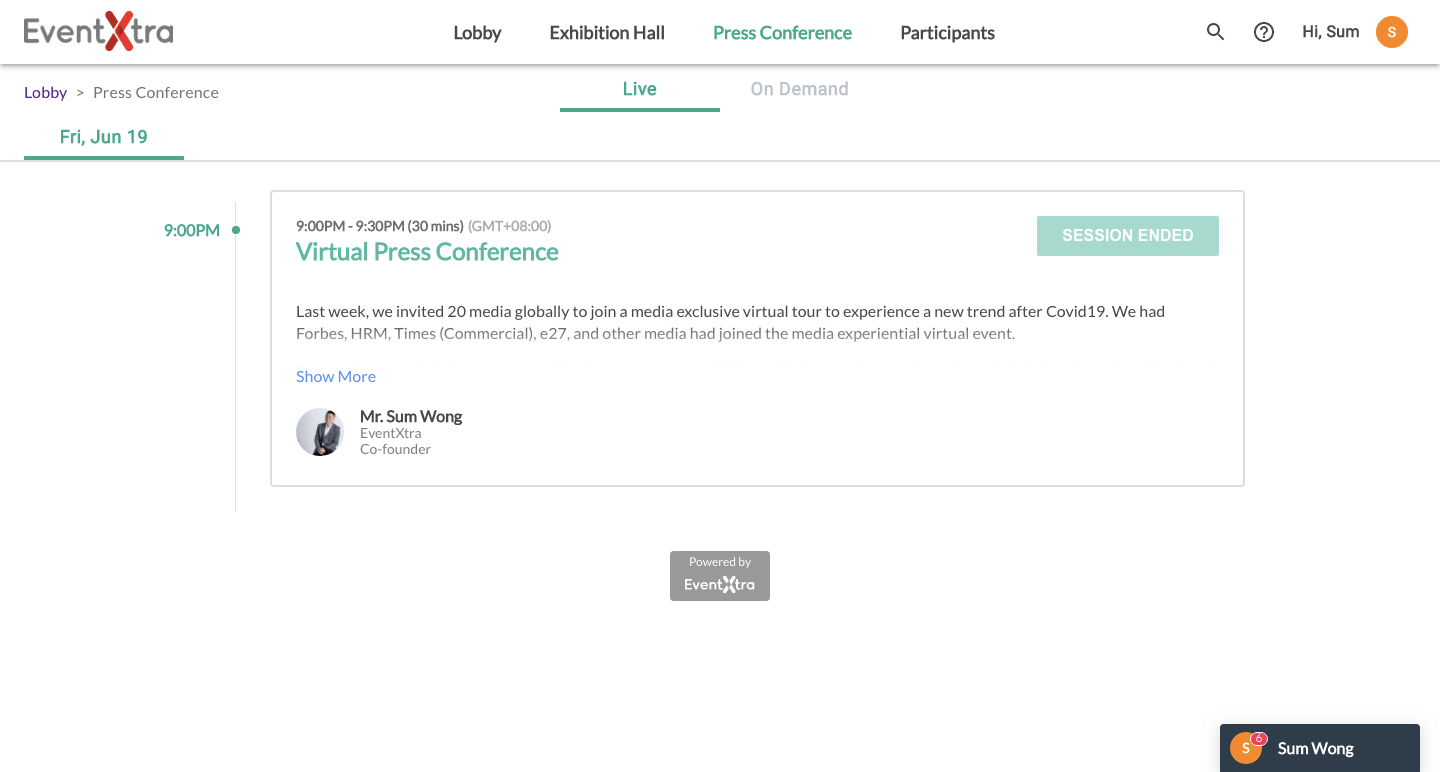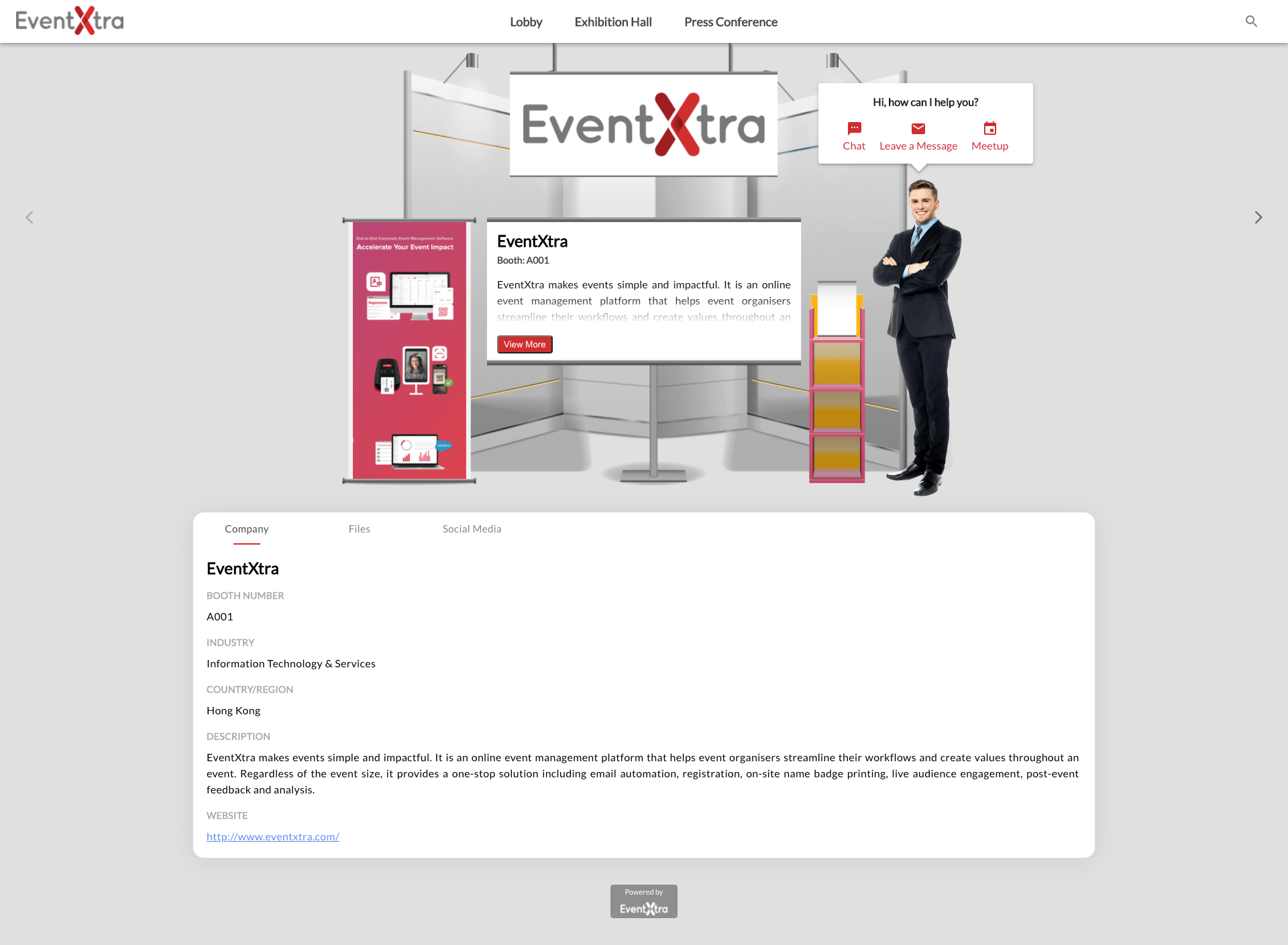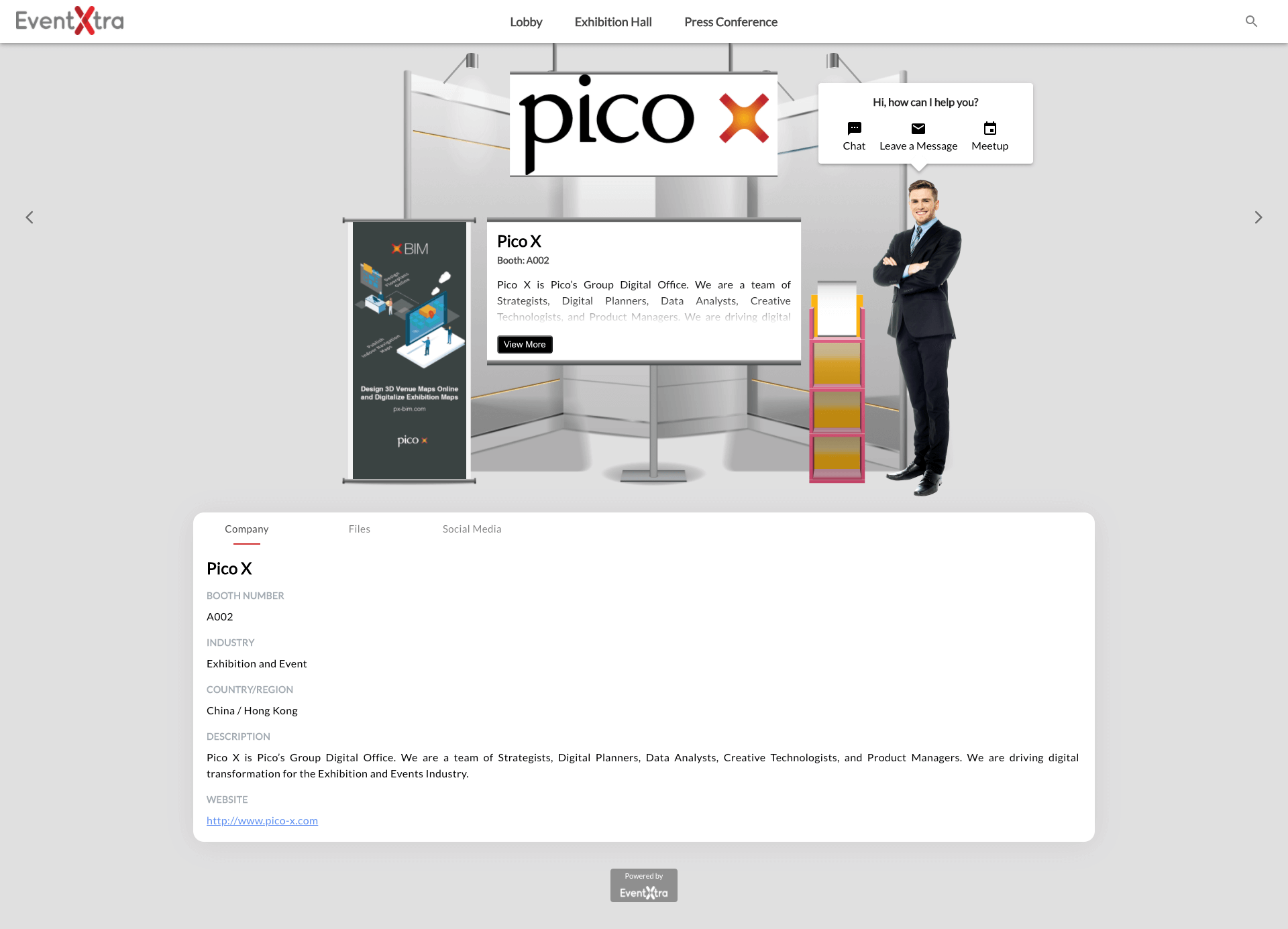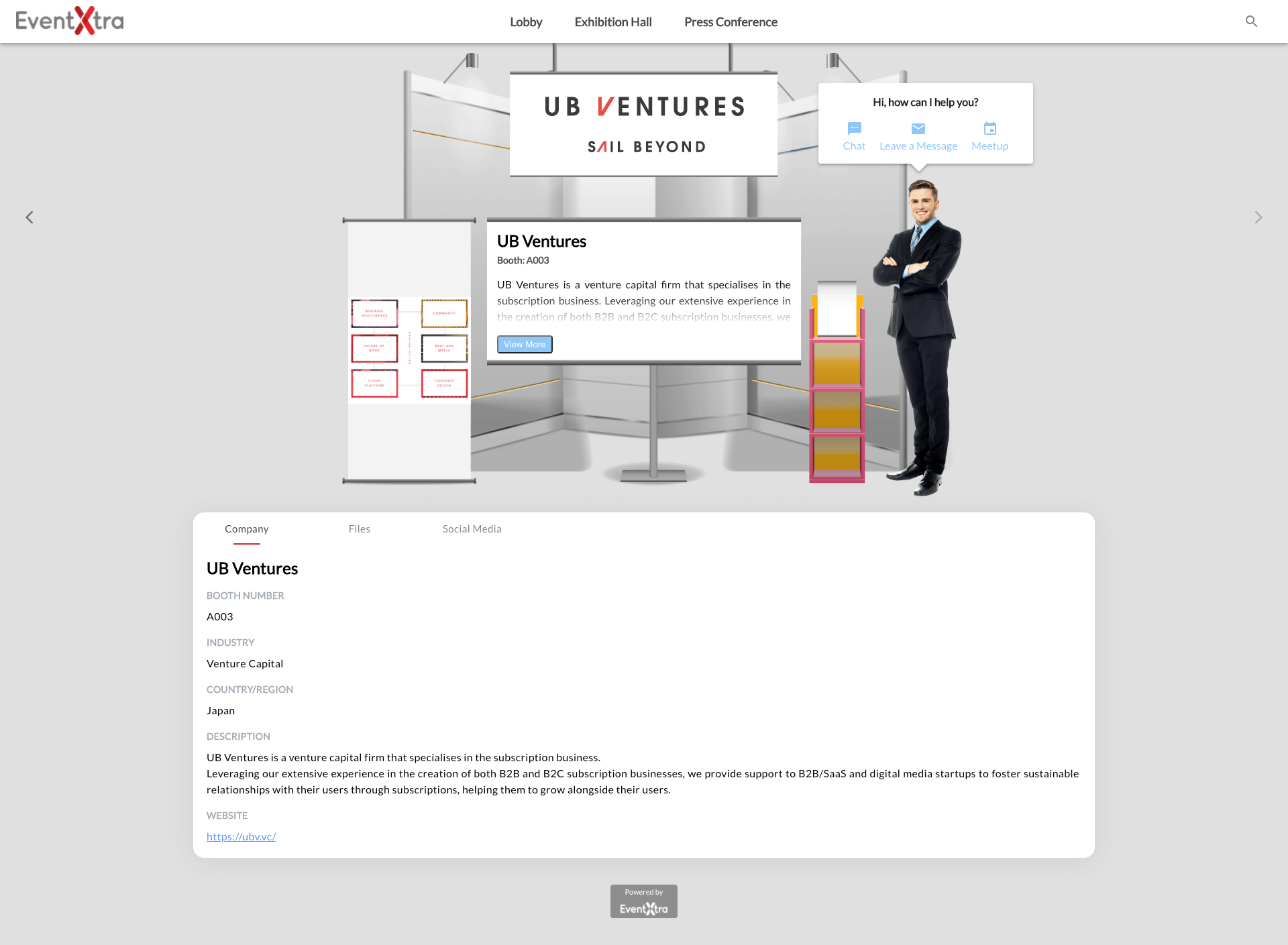 Media