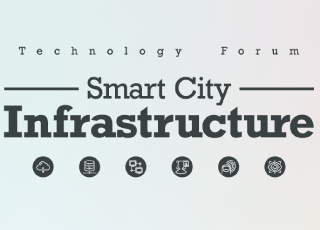 The Office of the Government Chief Information Officer (OGCIO), Cyberport, and the Hong Kong Science and Technology Park will jointly debut Technology Forums to showcase the ways that tech solutions can be used to improve public services and to share some of the success stories.
Innovators, start-ups, and SMEs interested in creating digital solutions to enhance city management can join the Forum to understand better the business and operational needs of government departments.
They can also learn about the ways to take part, such as by submitting proposals to the Smart LAB, a government initiative that invites industry proposals of I&T applications and product suggestions that address public service challenges.
As one of the organisers, Cyberport will host the first Technology Forum on 26 June entitled "Smart City Infrastructure".P-Sense (Network), Wildface ai (Biometrics), Air Button (Network), Gantan (Network) and Up-and-coming start-ups from the Cyberport community specialising in network technology and biometric technology will share the latest developments in smart living and their innovative solutions.
In addition, ten I&T solutions will be exhibited at the forum - an excellent opportunity to demonstrate their fabulous products and services to the public and, more importantly, to government officials to attract collaboration and adoption.
Admission to the event is free, please click HERE for registration and more details.