Fairbuy online platform offers surgical masks built on a fair system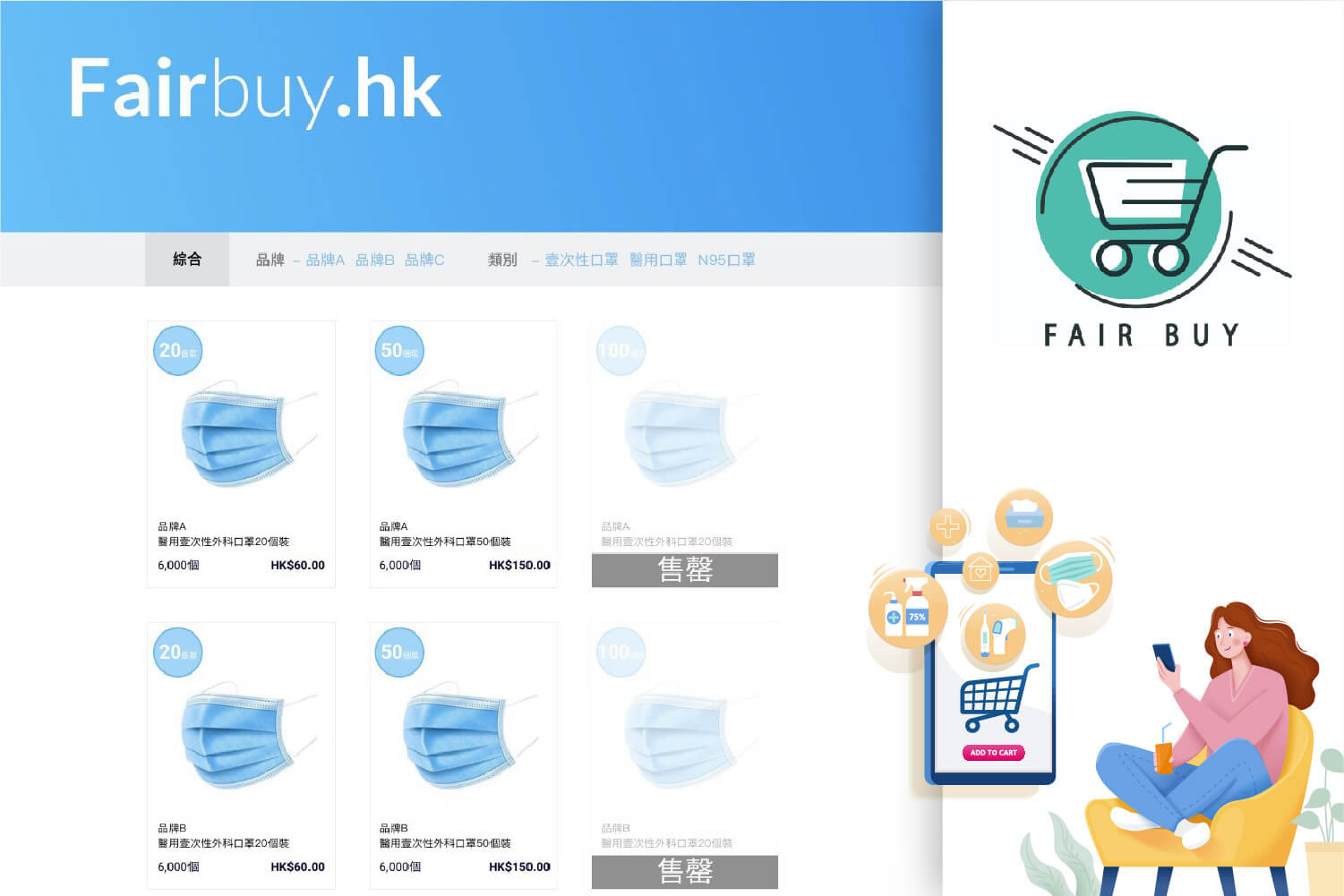 During the outbreak of COVID-19, a sudden surge in demand for surgical masks left countless citizens scrambling for this essential safety gear. Even worse was the fact that some retailers could not fulfill online orders after receiving deposits.
However, Fairbuy, a one-stop online platform created with the aim to offer high quality masks in a fair fashion, not only worked hard to ensure a stable mask supply in the community, but also to help local suppliers tackle their own online sales requirements.
At the beginning of the pandemic, the top priority was to ensure citizens were able to secure quality masks to protect themselves from potential infection. Because of acute demand for the product, it was important to monitor the manufacturing quality of the masks. Online platform Fairbuy was quickly set up to act as an effective middleman, to swiftly bring quality-mask suppliers with buyers. As early as March 2020, the platform already worked with more than 10 local mask manufacturers, offering an equitable sales channel to ensure citizens could purchase masks in a fair system.
Several measures were adopted by Fairbuy: To gain the public's confidence on the mask quality, Fairbuy invited chemistry teacher Lee Wai-hon, also known as Chemsir, to test the products; the platform only offers masks which are available in stock for immediate delivery; however, purchase quantity is limited for each customer to prevent stockpiling. In addition, deposits paid were managed by a voluntary legal firm and only transferred to the suppliers after buyers received the goods. This sales channel ensures smooth transactions and is fair to both parties.
Quick facts
Works with more than 10 local mask manufacturers to offer an equitable sales channel for masks
Products tested by a chemistry teacher to gain the public's confidence on the mask quality
Company Profile
Cyberport Community Member Fairbuy works to be a credible online sales platform offering high quality products in a fair system. The platform provides a sustainable online sales channel for manufacturers and suppliers.